Special coverage: Mental health challenges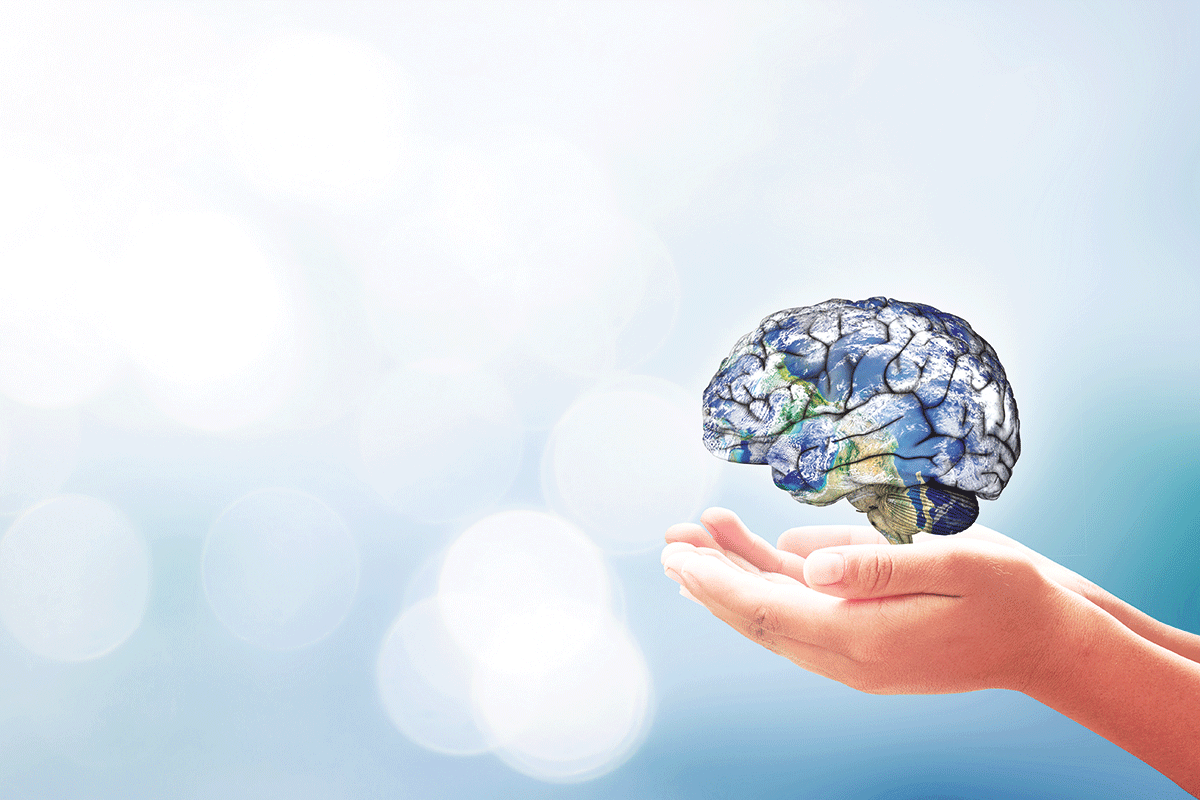 Katia Leveque, Frederik Anseel, Alain De Beuckelaer, Johan Van der Heyden and Lydia Gisle worked together on the study 'Work organisation and mental health problems in PhD students', which was published in May 2017. The study unveils the harsh reality experienced by students struggling to balance work-family conflicts, professional demands, control over their job, and their supervisor's leadership style. These challenges expose the students to high levels of stress, and can lead to mental health issues.
CONTEXT
The study is based on a sample of PhD students based at Dutch-language universities in Belgium. In 2013, the researchers published an online questionnaire in English and in Dutch for the attention of 12 191 junior researchers. There were 4 069 participants (response rate of 33%) in total.
This sample was then compared to mental health data for Flanders as a whole; the data were extracted from the National Health Interview Surveys. Data for three specific groups were used:
highly educated individuals in the general population;
highly educated employees;
higher education students.
SCOPE
The aims of the study were to:
assess the prevalence of mental health problems in a representative sample of PhD students in Flanders (Belgium);
compare PhD students with three other groups;
assess organisational factors relevant to PhD students that predict mental health status.
RESULTS: AROUND ONE IN THREE PHD STUDENTS AT RISK
The study states that 32 % of PhD students are at risk of having or developing a common psychiatric disorder, especially depression. This number was significantly higher than those for the comparison groups.
These disorders can be linked to the work-family interface, job demands and job control, the supervisor's leadership style, team decision-making culture, and perceptions of a career outside of academia.
Other factors also contribute, such as increased workloads intensification and the pace of change
What's more, PhD students are increasingly under pressure due to labour-supply demand, an increase in shortterm contracts, budget cuts and increased competition for research resources. This feeling tends to be more prevalent among younger academics.
But not all PhD students in all disciplines experience the same level of stress. Writing a doctoral dissertation in the natural sciences domain may entail working as part of a large team within a specific and well-defined project, and operating with pre-defined publication criteria, whereas PhD students in the humanities and social sciences are more likely to work in isolation, with less consensus over the quality criteria of their work.
WHY THIS IS A SERIOUS PROBLEM
The results are worrying for science for three reasons:
the work of PhD students constitutes a major source of scientific advancement, it is therefore crucial to protect and support it;
PhD students with mental health issues may pose a considerable cost to research institutions and teams;
those problems may impact the supply of researchers for the research industry. If students are not helped in an adequate manner, they may turn their backs on their PhD studies, or even leave research altogether.
The study emphasised the need for more empirical data that makes it possible to identify solutions to the problem.
RECOMMENDATIONS
Policy-makers should work on prevention by raising awareness and by developing competences in recognising and dealing with mental health problems. They should also re-examine policies on research funding and employment conditions. The protection of employees' mental health should be the number one priority, and supported through data collection.
Universities should develop a risk-management approach to identifying the risks likely to affect the mental health of employees. The OiRA website provides an introduction to risk assessments.
Read the study at:
http://www.sciencedirect.com/science/article/pii/ S0048733317300422