SPECIAL COVERAGE:
FALLING WALL LAB - MARIE SKŁODOWSKA-CURIE ACTIONS
WHAT IS IT ABOUT?
The Falling Walls Lab – Marie Skłodowska-Curie Actions is a science contest to showcase scientific projects. On 28 September 2017, 30 of today's MSCA researchers presented a three-minute pitch on their research to a distinguished jury representing science and business organisations. The scene for the presentations was the House of European History in Brussels, Belgium.
The winners are:
■ 1st prize: Fabien Wagner - Breaking the Wall of Paralysis with Neurotechnologies
■ 2nd prize: John Palmer - Breaking the Wall of Mosquito-Born Disease
■ 3rd prize: Lisa Wilson - Breaking the Wall of Autism
■ Audience prize: Murad Tayebjee - Breaking the Wall of Dirty Energy
Brian Cahill, Chair of the MCAA was a judge at this event and represented the association.
The first two winners were invited to the Finale in Berlin in November 2017.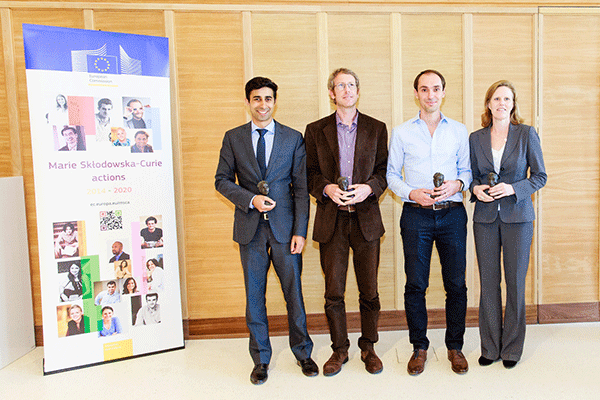 ABOUT THE FALLING WALLS LAB IN BERLIN:
The Falling Walls Lab is an international forum, which aims at building and promoting interdisciplinary connections between academics, entrepreneurs and professionals from all fields. All participants get the opportunity to present their research work, business model or initiative to peers and a distiguished jury consisting o experts from academia and industry. Each pitch lasts three minutes.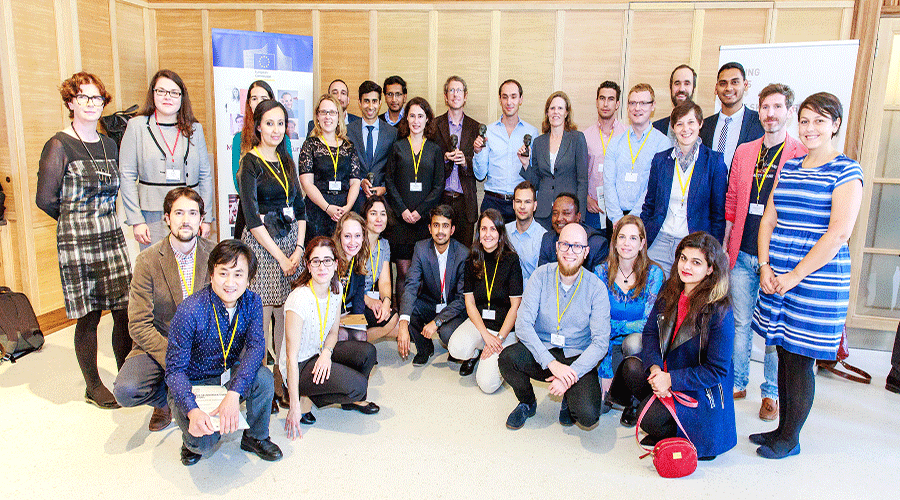 SPECIAL COVERAGE:
EUROPEAN YOUNG RESEARCHERS' AWARD
WHAT'S IT ALL ABOUT?
The European Young Researchers' Award (EYRA) has been granted to researchers demonstrating outstanding research performance and leadership since 2010. It aims to inspire early-stage researchers to incorporate a European dimension and perspective into their research.
WHAT ARE THE QUALIFICATION CRITERIA?
■ The research must have a clear European dimension, either because it involves collaboration between researchers in different European countries, or because as a research project in one European country, it addresses a research topic of European added value. The research should be of demonstrably excellent quality (publications, prizes, grants, patents, references in newspapers, etc.).
■ The criteria taken into account by the jury are: quality of the research results obtained, role in the definition of the research project, inspiration to others (fellow students, members of the research group), outreach to wider audiences.
The lucky winners of the 2017 edition are Alejandra Consejo and Pavlo Bazilinskyy. Read our interviews with them to find out more about their recipes for success! The prize-giving-ceremony will be held in July 2018 at the EuroScience Open Forum (ESOF) in Toulouse.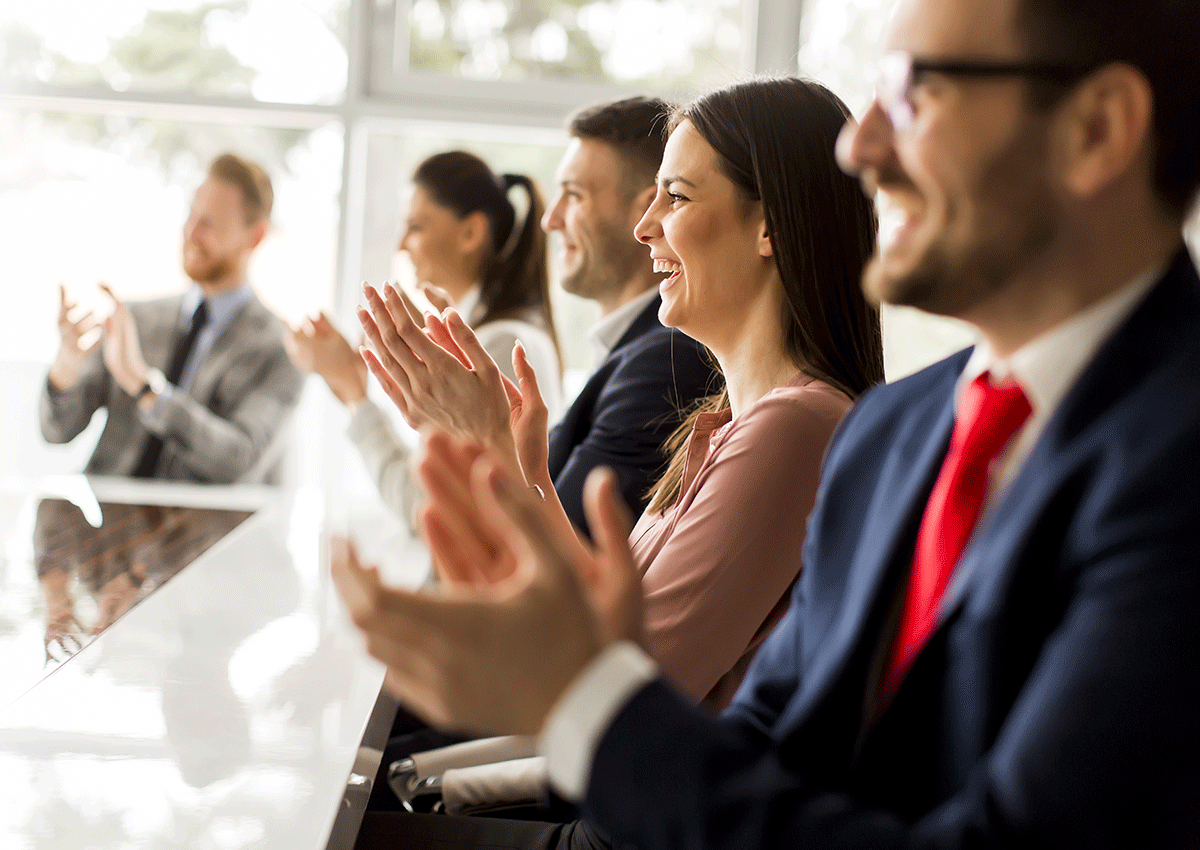 INSPIRED BY THIS SUCCESS? A CALL IS OPEN FOR THE 2018 EDITION!