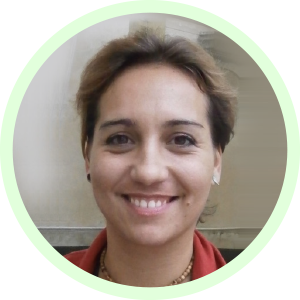 Profession: Conservator of monuments and lecturer of theory and history of monument conservation

Specialisation: History of monument Conservation between two World Wars in ex-Yugoslavia territory, History of 19th century monument Conservation, History of Restitution of artefacts
When you started your project through the Marie Curie initiative, what was your expectation?
My Marie Curie path was very uncommon. To explain briefly, my research on the theory and history of monument conservation between the two World Wars in ex-Yugoslavian territory was at a recently mature stage when the Croatian science community in 2013 had the honour of being awarded its 100th Marie Curie Actions (jubilee) project.
The project, named 'NEWFELPRO' (New Fellowship Programme) has the goal of keeping the best Croatian scientists and researchers in the country after they develop their skills and disseminate knowledge at the most prestigious European knowledge centres. The situation in Croatia for young researchers and their positions and employment is very disturbing – therefore this action serves the purpose of alleviating the 'brain drain' effect.
The percentage of awarded Marie Curie action Grants in the humanities is around 3%, and my achievement provides a glimmer of hope for colleagues in this area.
The project, named 'Comparison of Croatian and Slovenian conservators Ljubo Karaman and France Stelè in the context of Vienna School of Art history' started recently, in June 2014, and it will be led by the University of Ljubljana Faculty of Arts for two years. In the third year, the project goals will be finalised at the University of Split Faculty of Philosophy.
Among 50 applied projects, this was one among 11 selected by the Marie Curie Co-fund Action, of which I am very proud. The specificity of the project is reflected in its interdisciplinary application (analyses of art history, history, political and contemporary influence in Croatian and Slovenian monument conservation between the two World Wars) and a concrete elaborated programme of knowledge dissemination via lectures, seminars and individual consultations at the Departments of Art History of both Faculties.
The project has to be finished at the end of May 2017.
My expectations were only that the project would be recognised by the scientific world, because being a young researcher in Croatia is very difficult due to the lack of opportunities and job possibilities. This is the proof that working hard and believing in your skills will get you results.
What do you see yourself doing after your Marie Curie project?
With this experience in hand, I believe that I will get the opportunity to continue working in the research field of monument conservation. I would like to have the possibility to teach or lead a project at foreign institutions on the history of monument conservation within ex-Yugoslavian territory. The most important thing is to spread the knowledge, and loving interaction with students, my future colleagues, I would be most satisfied to continue by becoming a professor. For me, the best indicator of your work's value is when a student or ex-student says: "
I remember your lectures, they were interesting and useful to me
."
If you had to choose the most memorable moment (so far) during your Marie Curie project, what would it be?
My first glimpse of the quantity of unexplored archived material on this subject was enough for me to have visions of publishing a book. I can just lose myself in the stories of that time – how the conservators Ljubo Karaman and France Stèle managed to protect the monuments in that very vulnerable period between the World Wars with little or no financial resources, with just pure knowledge and plain resourcefulness.
Three words that sum up your Marie Curie Actions experience?
Acknowledgment, hope, future.
How do you see yourself in 10 years?
In 10 years I will be 43. By that time in my career I see myself being a renowned researcher having led a number of projects, hopefully with experience of organising congresses and helping young researchers. I would gain personal satisfaction from seeing different places or to have the opportunity to volunteer as a conservator in the risk management area.
Is there a famous researcher who inspires you?
For me my inspiration is: Nikola Tesla, Ivan Đikić and Ljubo Karaman. All of them are self-effacing and ingenious people who love their work without the need to establish the "ME" factor in the scientific and research world.
What is your favourite quote by a scientist?
"When I investigate and when I discover that the forces of the heavens and the planets are within ourselves, then truly I seem to be living among the gods."
Leon Battista Alberti
Your advice to a researcher who would like to apply for a Marie Curie Action?
First, have the courage, and believe in your potential as a project leader. When explaining the project, just present thoroughly and honestly. The project's goal should be clear, applicable, and with transparent results.
Imagine your ideal Marie Curie Alumni Association event. What would it be and where?
The ideal would be a relaxed and informal exchange of experiences in a gathering in a rural setting or something like that. Where? In a country that really needs to provide oportunities for its researchers, especially women researchers. I think that you get my point; the countries on the 'margins'.
If you could introduce us to another Marie Curie Alumni, who would it be?
I haven't yet the opportunity to get to know many Marie Curie Alumni, but I know that Dr Robert Vianello from the Ruđer Bošković Instiute in Zagreb (Croatia) achieved stunning results with his research and projects.