15x4 Munich Talks: Medicine, Atomic video, Cochlea, Supramolecules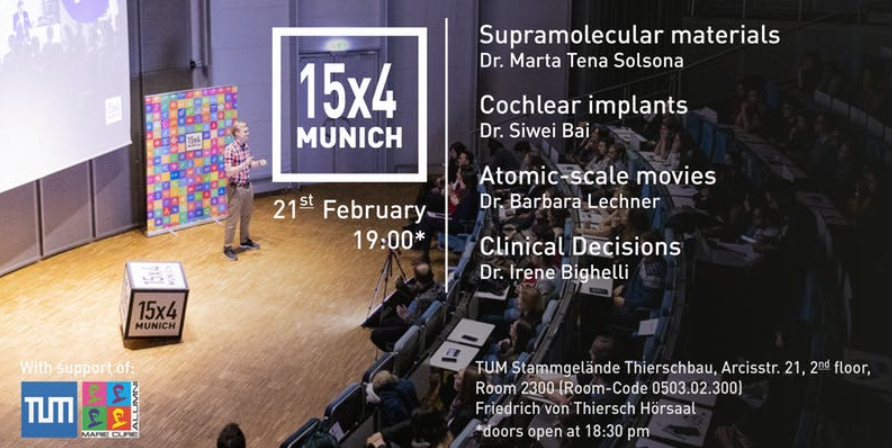 Come to TUM on February 21st at 7pm to learn more about science - completely free of charge.15x4 is a series of science communication events initiated by young scientists and enthusiats. Enjoy four 15 minute presentations on the topics of Medicine, Atomic video, Cochlea and Supramolecules with subsequent Q&A sessions.
Location:
TUM Stammgelände Thierschbau
Friedrich von Thiersch Hörsaal, 2nd floor, (Room-Code 0503.02.300).
Book your tickets free of charge here: Eventbrite
Find the event on facebook here: 15x4 on facebook
Place
Online / Webinar
Date
12 May 2021
City
Munich