LEARN HOW TO EMBRACE YOUR FAILURES TO BECOME SUCCESSFUL.
The world these days is a competitive place where success is the only currency that counts. Failure, which is usually considered the opposite of success, or even an obstacle on the road to it, is seen as something to be avoided at all costs.
But are our failures always such disasters? Not necessarily – and it may well be time to review our opinions about failure as a concept.
Contrary to popular belief, failure actually isn't the opposite of success, but rather a necessary part of it. Failure doesn't need to be avoided. Instead, it should be embraced, because we can learn from it and become stronger in the future as a result.
You will learn why failure can be a good thing. You will see why failure is an opportunity, what it can teach you and how you can overcome it. Learning to fail today will help you be successful tomorrow.
Moreover, in the afternoon session, the speakers present the mundane and overlooked phenomena in research which often viewed useless and unnecessary, but when analyzed more precisely unveil themselves to be genuinely captivating. It proves that our interest in a subject has everything to do with how we approach it. So, anything could be interesting :) This is an entertaining session.
Failed & Bored provides a positive perspective on failure and overlooked phenomena in research. This conference draws on MCAA fellows success stories and literary anecdotes to explain the importance of failure & ordinary subjects in research, the advantages of embracing it and the power of leveraging your mistakes to stimulate personal growth.
No matter how many mistakes you make or how slow you progress, you are still way ahead of everyone who isn't trying.
-Anthony Robbins
Program
09:00-10:00 Registrations & Coffee
10:00-11:15 Failure Session A
Can't failure be avoided?
How failure opens up new opportunities?
11:15-11:30 Coffee
11:30-12:30 Failure Session B
Turning failure into success
Stories of failure that inspire you.
12:30-14:00 Lunch and Networking
14:00-15:30 Bored Session
Do you like listening to MCAA researchers you don't know talking about things you don't care about? If yes, then this session is the right place for you. You will not learn anything by attending this session. It is a waste of time and money :)
16:00-18:00 Innsbruck City Tour
18:00-21:00 Social Event
Speakers
KEYNOTE SPEAKERS
Will be announced shortly.
SPEAKERS
Will be announced shortly.
If you want to become a speaker in one of our sessions, get in touch with us by E-Mail.
Venue
University of Innsbruck
The University of Innsbruck (German: Leopold-Franzens-Universität Innsbruck; Latin: Universitas Leopoldino Franciscea) is a public university in Innsbruck, the capital of the Austrian federal state of Tyrol, founded in 1669.
It is currently the largest education facility in the Austrian Bundesland of Tirol, the third largest in Austria behind Vienna University and the University of Graz and according to The Times Higher Education Supplement World Ranking 2010 Austria's leading university. Significant contributions have been made in many branches, most of all in the physics department. Further, regarding the number of Web of Science-listed publications, it occupies the third rank worldwide in the area of mountain research.
This map provides further details to assist you in getting to/from the University.
Getting to Innsbruck
Innsbruck, capital of Austria's western state of Tyrol, is a city in the Alps that's long been a destination for winter sports. Innsbruck is also known for its Imperial and modern architecture. The Nordkette funicular, with futuristic stations designed by architect Zaha Hadid, climbs up to 2,256m from the city center for skiing in winter and hiking or mountaineering in warmer months.
Click here to find more info on how to get to Innsbruck.
Getting into and around Innsbruck
Tyrol is a western Austrian state in the Alps that's known for its ski resorts, historic sites, and folk traditions. The capital city, Innsbruck, surrounded by mountains, is home to Habsburg Empire landmarks like baroque-style Hofburg Palace and Gothic Hofkirche Church. The city's symbol is the 15th-century Goldenes Dachl, a loggia topped with gleaming copper tiles commissioned by Habsburg Emperor Maximilian I.
Click here to find more info on how to get into and around Innsbruck.
Social Event
We have organized an evening social event and would very much like you to join it.
This event is an ideal opportunity to network, connect and continue conversations under a more 'relaxed' atmosphere, so please come along and extend your experience.
When: 28.09.2019 19:00-24:00
Where: Stiftskeller, Stiftgasse 1 6020 Innsbruck www.stiftskeller.eu
The Stiftskeller is a restaurant and beer bar in the center of the old town of Innsbruck. Centrally located on Franziskanerplatz, we will not only enjoy traditional Tyrolean specialties from the kitchen (a full-course menu) but also a great selection of wines.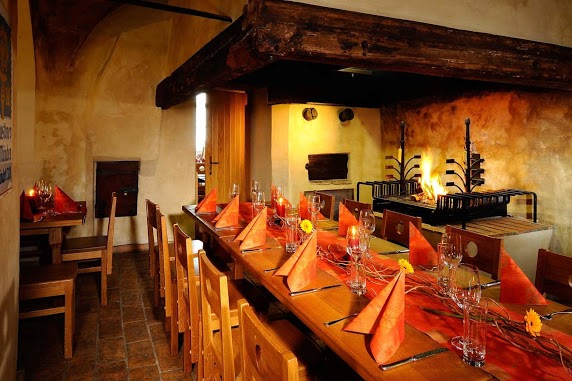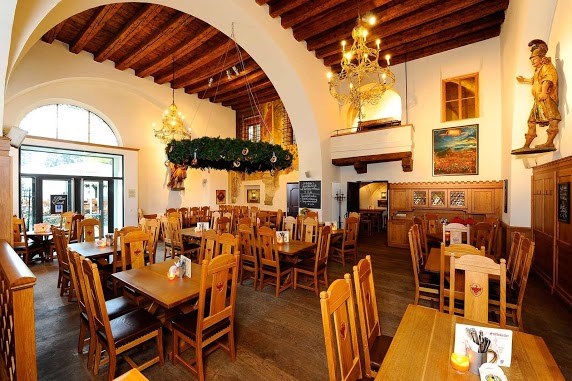 Partners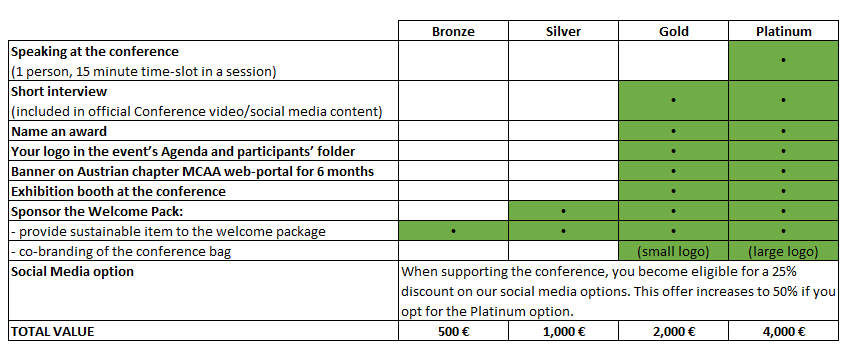 PLATINUM PARTNERS
GOLD PARTNERS
SILVER PARTNERS
BRONZE PARTNERS
Organizing Committee
Most people don't reach their dream, not because of failure but because they GIVE UP.
Failing is an inevitable part of trying to get better.