Storytelling in Science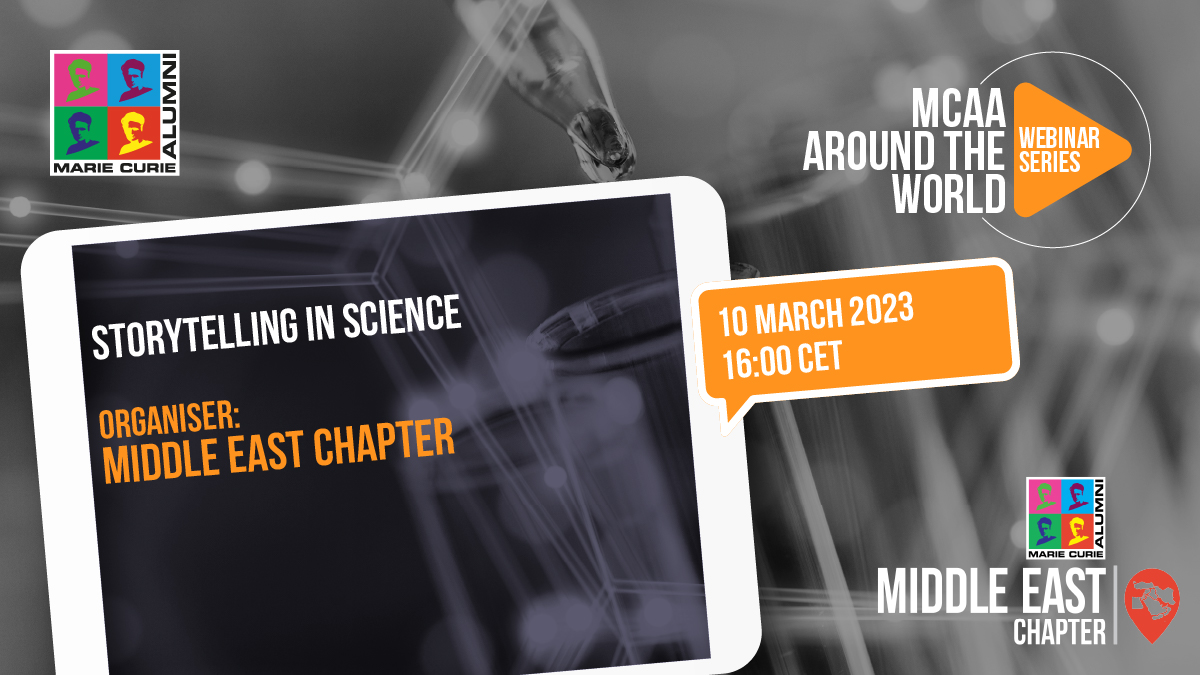 Stories are the way the human brain naturally learns and relates to the outside world. that's why you can't do without storytelling when communicating science especially to an audience of non-experts. What are the strategies to be adopted to communicate science without trivializing and without distorting the scientific content?
📢 Register for the next episode of the MCAA Around the World Webinar Series!

📆 10 March 2023 at 16:00 CET
🔹Storytelling in Science
🎤 Chiara Segré and Martins Zaumanis

Info and registration: http://ow.ly/Hv9j50N2KYG
Place
Online / Webinar
Date
10 Mar 2023
Event Start Date
10 Mar 2023
Event End Date
10 Mar 2023
Agenda
Interactive sessions: the strategies to be adopted to communicate science without trivializing and without distorting the scientific content
Speakers:
Chaira Segré: Biologist and research doctor in molecular oncology, with a master's degree in science journalism, and communication. She worked for eight years in cancer research and since 2010 she has been involved in scientific dissemination. She is currently Head of Scientific Supervision of the Umberto Veronesi Foundation, as well as a writer of books for children and teenagers. In 2021 she published the book "The secrets of the centenarians" (Sperling & Kupfer) for the Veronesi Foundation, together with Agnese Collino. For her, scientific culture is the engine of social and cultural development for a conscious and informed citizenry, a prerequisite for every modern democratic society.
Martins Zaumanis: keen to unravel scientists' hidden potential for communicating their research. His "Peer Recognized" book series holds actionable advice on writing impactful research papers, delivering powerful academic presentations, attracting research funding, and creating scientific visualizations. On his blog https://peerrecognized.com, Martins shares tools that help scientists communicate more efficiently. In his presentation, he will share tips for clearly communicating research findings. These two web pages will help the listeners to recall the tips after the presentation: https://peerrecognized.com/10-steps-to-a-memorable-academic-conference-… https://peerrecognized.com/academic-conference-presentation-slide-templ… In his day job, Martins is a researcher at Empa in Switzerland. His research focus is directed at bringing sustainability to road pavements through recycling, warm mix asphalt, and the use of waste materials in asphalt production. He is closely collaborating with road construction companies and road administrations to expedite the adaption of these technologies in practice.