The South Asia Chapter had the opportunity to attend the Pak-China Business Forum 2015 and to represent the MCAA. Find out what they learnt during this exciting event!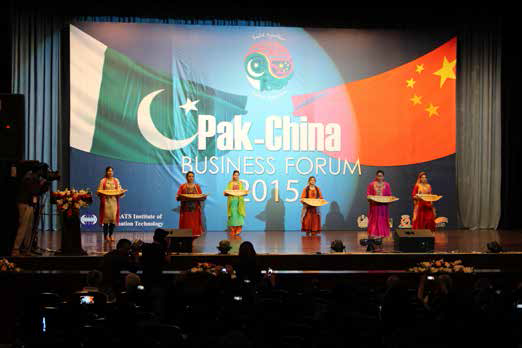 About the event
The PAK-CHINA Business Forum took place from 27 to 30 March 2015 in Islamabad, Pakistan.
This event provided a platform for interaction between Chinese and Pakistani entrepreneurs and businessmen and women. Participants could attend workshops on:
renewable energy technologies;
new energy technologies;
information & communication technologies (ICT);
water conservation, purification & sanitation;
biomedical materials.
MCAA South Asia Chapter at the forum
Muhammad Khurram Bhatti (Chair) and Ishtiaq Ali launched the 2015 promotion campaign for the South Asia Chapter by representing the MCAA at this special event. Their stand helped them raise the association's visibility.
According to Bhatti, the Chapter's participation was very positive: "Visitors from academia and industry both equally appreciated our effort to educate the audience about the objectives of MCAA and, in general, also about MSCA programmes for potential beneficiaries".
Following their participation, our Members have been invited by two universities to give presentations informing students about the MCAA benefits and actions. We are looking forward to reading their feedback on the MCAA website!