Webinar: How to build a communication strategy?
On the 24th of June 2021, starting at 17:30 (CET), the Communication working group organised a Seminar focussed on Science Communication. 

REGISTER HERE: https://forms.gle/6rNcSx5vcxY5St956
DETAILS OF THE EVENT:
One hour interview to Alexia Youknovsky and James Bowers in order to discuss topics related to science communication and how to best build a dissemination strategy during which you will be able to ask you questions!

ABOUT THE SPEAKERS:
Alexia Youknovsky is the CEO of Agent Majeur (https://agentmajeur.com/), a science communication agency founded in 2008.
James Bowers (PhD) is the current Editor in Chief at Polytechnique Insights, an online review by Institut Polytechnique de Paris (http://www.polytechnique-insights.com/en/home/). Previously, he did an MSCA-funded PhD from 2010-2014 and also he worked as a Science communication officer and Scientific communication consultant & trainer at Agent Majeur.
Together, they also wrote the book "SELL YOUR RESEARCH:"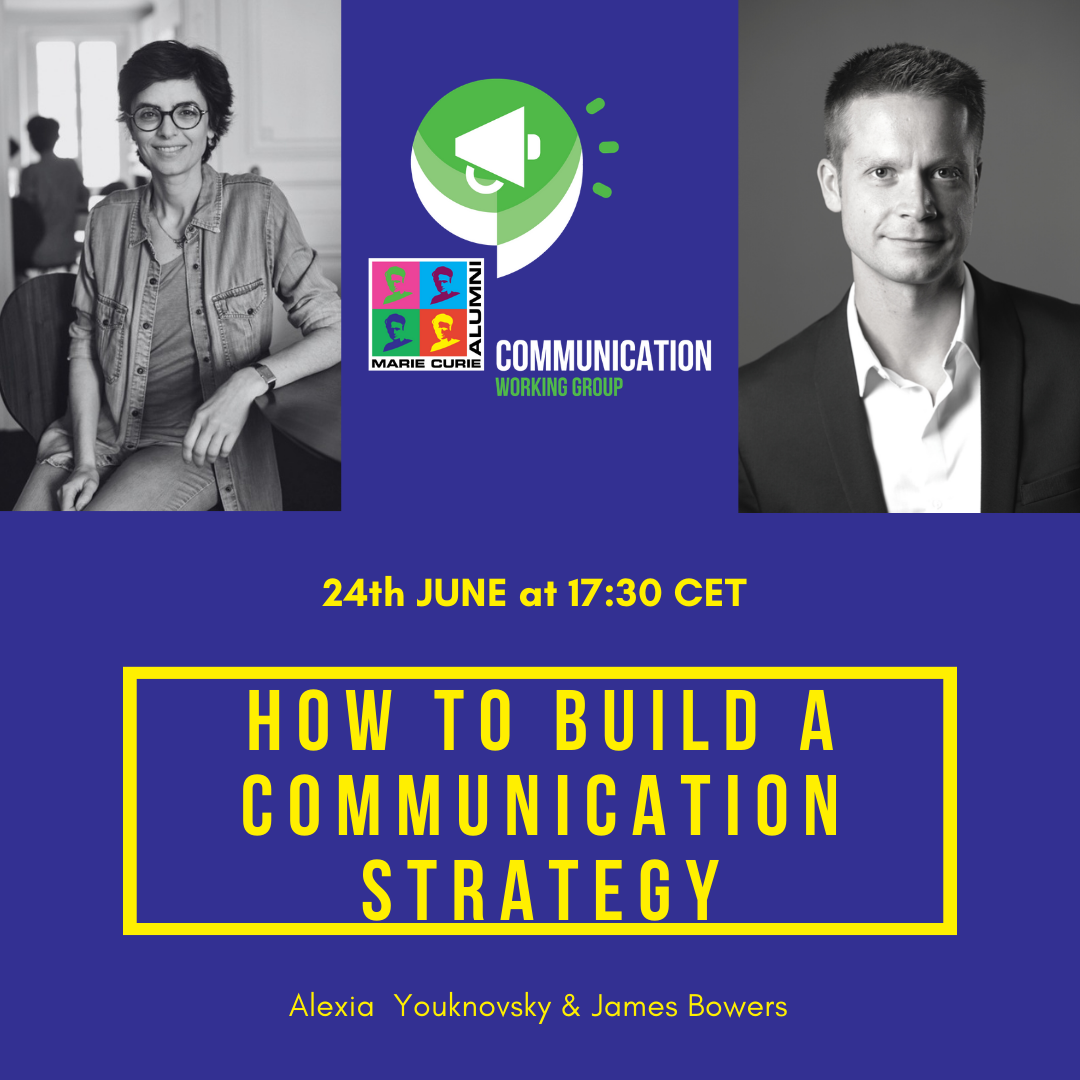 GROUPS