Want to become a Marie Skłodowska-Curie Fellow? Individual Fellowships (IF) in the spotlight
What is an Individual Fellowship?
Individual Fellowships support the mobility of experienced researchers (in possession of a doctoral degree or with at least four years of research experience) through European Fellowships and Global Fellowships (European Fellowships last from one to two years, Global Fellowships from two to three years).
They provide opportunities to work on research in a European context (EU Member States and Associated Countries) or outside Europe.
A Career Development Plan is established jointly by the supervisors and the researcher. In addition to research objectives, this plan comprises the researcher's training and career needs, including training on transferable skills, planning for publications and participation in conferences.
Mobility across borders as well as across sectors is strongly encouraged.
Our Fellows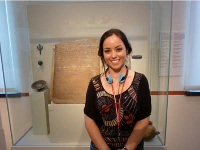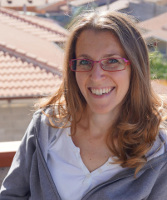 Laura Iacolina
(Italy) – her project aims at understanding the genomic response to African Swine Fever infection in European Sus scrofa. She conducts her research at
Aalborg University
in Denmark.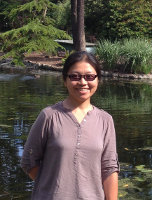 Yueh-Hsin Lo
(Taiwan) – her project is called 'Disentangling the effects of CO2 fertilisation, nutrient limitation and water availability on forest ecosystem processes: Estimating their long-term consequences on SW European forests'. Our Fellow is currently based in Pamplona, Spain.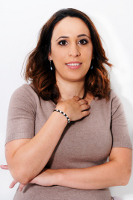 Evanthia Papadopoulou
(Cyprus) – working in Essen, Germany, to develop a methodology that allows the sensitive multiplex detection of cellular mRNA biomarkers utilising surface-enhanced Raman spectroscopy (SERS) nanoparticle (NP) labels.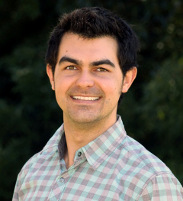 James Patterson
(Australia) – his research looks at institutional innovation in relation to adapting water governance in cities to climate change. He is based in Amsterdam, the Netherlands.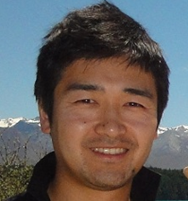 Ryo Sekine
(Japan) – analyses the surface chemistry of nanomaterials, the evolution of eco-coronas in the environment and its impact on their interactions with living organisms. He works in the Oxfordshire, in the United Kingdom.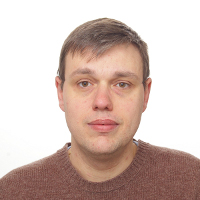 Mladen Slavov
(Bulgaria) – his project is called 'Spectral theory for non-selfadjoint Markov generators and their semigroups and its applications in the study of self-similarity and continuous state branching processes'. He conducts his research in Sofia, Bulgaria.
How do I find information about Individual Fellowship?
Are you surrounded by experienced colleagues? They represent an efficient source of information! Papdopoulou heard about the MSCA through other postdoctorants in the laboratory where she was working. She then benefited from training organised in her university. Estaran and Yueh-Hsin learnt about the MSCA when older colleagues said they were applying for a Fellowship.
Sekine and Slavov were informed about the IF opportunities through their future host institutions "My host institution had a number of successful IF recipients and had encouraged me to apply in the next round," Says Sekine.
James Patterson was was brought up to speed thanks to his professor, who then became his supervisor.
At what moment in my career should I apply for an Individual Fellowship?
Our Fellows decided to apply at various points of their professional paths. For Esteran, it was immediately after her Ph.D. "I thought that my application was going to be rejected some years before being accepted, in the best-case scenario. And it passed on the first try, with flying colours!" she says. So did Patterson's.
Iacolina, Papadopoulou and Sekine already held post-doc positions when they decided to apply.
Yueh-Hsin's case was more unusual: "I was in my last year (fifth year after my Ph.D) of the junior researcher stage. But because I had had two kids during these five years, my eligibility period had been extended".
Slavov was already a probationary lecturer but decided to apply for an IF anyway: "I felt the need to pursue my research interests more intensively," he explains.
How do I choose my host organisation?
Your choice of host organisation and supervisor will have an impact on your application.
Esteran considers herself lucky as she was contacted by her current supervisor, whereas Iacolina and Slavov were very interested in the work conducted by their host organisation: "My host organisation showed great enthusiasm for supporting me," says Slavov.
Yueh-Hsin wanted above all to work in Spain, and oriented her choice accordingly.
For Patterson, the choice was the result of a combination of factors: "My initial motivation was largely due to the professor and institute who I wanted to work with. I also really like the Netherlands as a country for its extensive and close research networks in water and environmental governance, and pragmatically, it's very conducive for English speakers. (It's also a really beautiful and fun place to live!)."
How do I prepare my application?
Ensure that you have between two and four months to prepare your application carefully.
Esteran wrote her application over a whole summer: "It is a very demanding application and one has to choose every word. Every nuance has its importance," she says.
Patterson highlights the role the role of his supervising professor: "he helped steer me towards new and innovative research ideas".
For Slavov, it is essential to consider not only the research project but also the deliverables, the milestones and administrative arrangements if you want your application to be successful.
How do I organise my work within my host organisation?
According to Patterson, it is necessary to build up a strong relationship with your future host organisation from the beginning "Spending a couple of months visiting my future institute when preparing the application was extremely helpful for building a relationship with my host organisation. It gave me a feel for the organisation, and they got to know me a bit, which was very helpful when I began my Fellowship because I was able to integrate quite quickly."
Iacolina stresses the importance of networking: "I am currently establishing a network of collaborations within and outside the host organisation. Specifically, within the host organisation, I have regular meetings with my supervisor and constant informal discussions with all the staff members, who come from different research fields and can provide new inputs."
For Slvavov, it is important to have an appropriate balance between independence of research, guidance and training from senior and experienced researchers.
To what should I pay particular attention?
Papadopoulou highlights the difficulty of the language when one settles in a foreign country. Originally from Cyprus, the German language represented an obstacle during the preparation of her application: "The host's website was in German, which made it really difficult for me to find valuable information." The same issue applied when she settled in the country: "The contract is in German as well as all the relevant paperwork that I had to sign. In addition, I found difficulties finding accommodation and understanding the tax system of Germany." She could fortunately find some help from post-docs and a legal tax advisor.
For Iacolina and Yueh-Hsin, the terminology used in the application was sometimes hard to understand. "In the preparation of the application the jargon was sometimes the biggest obstacle to overcome," says Iacolina. Ensure that you're familiar with the Marie Curie terminology before applying!
In addition, Slavov highlights the challenge that the application represented for someone coming from a new EU country to the extent that "it seems some of the expertise on writing such projects has not yet trickled down".
Sekine emphasises the difficulty of finding a balance between the application and work: "I found that getting up early and working on the draft before going into the office was most effective, because once I was in the office there was no time to think about the proposal," he muses.
Will all my needs be covered by the funding?
The majority of our Fellows consider that the funding will cover all of their needs.
Nevertheless, Iacolina thinks that she will have to apply for additional funds to cover some research expenses. "The money allocated for research is not enough to cover all the research costs as well as participation in international conferences and training workshops," echoes Papadopoulou. She adds: "Different countries have completely different tax systems, which is not taken into account by the European Commission". She considers there should be a correction factor with respect to the net salary and not the gross amount for each country.
Esteran has a piece of advice in case you would like to get married! "Do it before the application deadline. I got married after the deadline and before beginning my contract and I couldn't receive the Family Allowance."
Interested? How to apply for an IF in a nutshell
Estaran "You should conceive a research project that requires teamwork between your future supervisor and you. Your collaboration should be justified very accurately. If it is not, you won't succeed".
Iacolina "It is fundamental to read the call carefully. I would also advise cross-checking the application with your colleagues; an informal review before submission can improve the call and help with identifying strong and weak points."
Slavov "Do not underestimate any part your proposal."
Patterson "Get started early in building a relationship with your host organisation. That's one of the most important things you can do, as you will need to have a strong working relationship with your potential supervisor."
Papadopoulou "Locate the host institution early and try to organise the correct collaborations in advance."
Sekine "Believe in yourself and start discussing your idea early with your potential host."