Driving the digital transformation home across the EU by 2030 - MCAA Magazine March 2022
The pandemic has made digital transformation a key priority worldwide and across all types of sectors. To achieve this goal, Europe has outlined a Digital Compass of skills and connectivity with steps to guide us on a Path to the Digital Decade (by 2030). Billions of euros are slated to achieve these goals through digital investment projects across the EU, as well as research programmes that will ensure the digital transformation goes hand in hand with a green transition and a human-centric approach, while ensuring the EU is also self-reliant.
One of the key takeaways from the pandemic is the need to get everyone onboard the digital train and not leave anyone behind in this fast-changing, digitally enabling world.
As COVID-19 forced many people to adapt to working, studying, and even socialising with others while physically distancing, it brought home the key role digital technology can play in keeping us connected – even if in a virtual world.
The pandemic also helped expose the gaping divide between digitally savvy businesses, organisations, and households with those yet to adopt digital solutions. Also highlighting the growing role of the IT sector and the need for a more digitally skilled population is the stark figure of more than 500,000 job openings for cybersecurity and data experts remaining unfilled in 2020 across the EU, according to official data.
And although Europe had already started to make great strides in Europe's digital progress and infrastructure before COVID-19 struck, taking stock, EU President Ursula von der Leyen in her 2020 State of the Union speech made a call to make the next years Europe's "Digital Decade," which the European Commission quickly translated into a Digital Compass in spring 2021 setting several digital targets: in skills, connectivity, and services – to be actualised by 2030.
The European Commission followed up its Compass with crucial steps for the Path to the Digital Decade – including plans and incentives for the mass digital upskilling of Europeans as well as the slated design and roll-out of big digital infrastructure projects – to help the EU's 27 states reach those goals at the same time.
Enabling the EU's Digital Transformation are scores of programmes and projects financed or co-financed through both the EU's long-term budget of EUR 1.211 trillion for the years 2021-27, and the EU's NextGenerationEU funds – the latter being the largest stimulus package ever financed by the European Union - with close to EUR 800 billion of funding, loans and grants available for the EU's post-pandemic future – for investments in a more digital, greener, healthier, as well as more inclusive Europe. From the NextGen funds' main centrepiece, the Recovery and Resilience Facility budget of close to EUR 724 billion, 20%, for instance, has been allocated to the EU's Digital Transformation.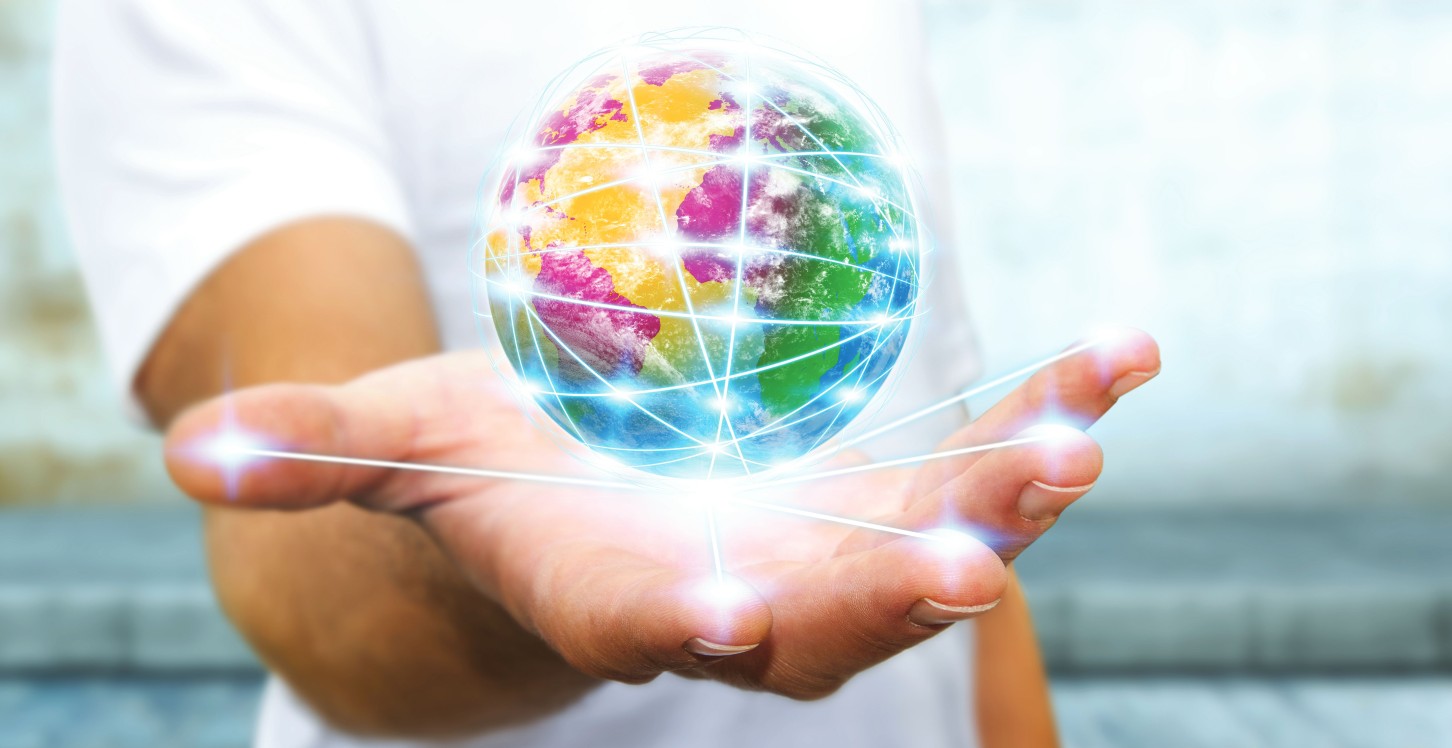 The Digital Europe Programme (part of the EU's long-term budget) will receive EUR 7.5 billion of funding for investments in supercomputing, artificial intelligence, cyber-security, advanced digital skills and their wide use, including the launch of European Digital Innovation Hubs to help companies improve their businesses using digital technologies and guided by experts.
EUROPE'S DIGITAL COMPASS TARGETS FOR 2030
Focusing on the four key areas of digital skills for citizens, secure and sustainable infrastructure, the digital transformation of businesses and the digitalisation of public services, Europe's Digital Compass has something for everyone.
One of the key targets Europe is seeking to meet in its digital transformation is for 80% of all adults to have basic digital skills by 2030 (compared to just 56% now), and that at least 20 million will be employed as ICT specialists in the EU (compared to 8.4 million), with "convergence between men and women."
Scaling up, the EU's gigabit network coverage is planned to reach 100% of households compared to 59% currently. The EU is also hoping for blanket 5G coverage of all its populated areas by 2030, compared to just 14% at present - enabling a seamless, connected network across the EU's populated mainland and islands.
By the next decade, Europe also hopes to see all its key public services online, making for example e-medical records available for all Europeans.
The EU's goal of a smooth green transition towards a climate neutral Union by 2050, as foreseen in its European Green Deal, will also be enabled through compatible technology. For instance, Europe plans to create 10,000 climate-neutral highly secure edge nodes by 2030.
Another key goal for the EU is to become self-reliant. This will be realised through the creation of a new European chip system, as outlined by EU President Ursula von der Leyen in her 2021 State of the Union address. "Those tiny chips that make everything work – from smartphones to electric scooters, to trains and entire smart factories. There is no digital without chips," the EU President emphasised while announcing a new European Chips Act that will allow the creation of a "state of the art European chip ecosystem, including production. That ensures our security of supply and will develop new markets for ground-breaking European tech."
Sustainable, green, self-reliant, and human-centric on top of high tech, the EU's digital ambitions will be achieved through several large-scale digital projects involving cooperation between countries to curb the uneven digital progress across EU countries of the last few years, which inevitably translates into different starting points among EU Member States.
Smarter and more accessible cities, safer online shopping, and using AI to fight climate change, improve healthcare, education and transport are all part of the EU-wide digital commitment for 2030. Micro-credentials and individual learning programmes will also be driven by digital advances, allowing individuals both young and old to improve their digital skills, while helping SMEs go online through European Digital Hubs.
Through its digital transformation targets, the EU wants to ensure that all systems are gone when it comes to the fourth industrial revolution (Industry 4.0) – which will see vast interconnection and smart automation across society, from daily business operations to social robots joining human employees in the workspace, and other incredible developments.
We spoke to researchers studying how best to prepare and design our digital future, including those from two stellar MSCA-funded programmes below.
Vanessa Alexakis
MCAA Editorial Team
DIGITAL DECADE TARGETS/ COMPASS
https://ec.europa.eu/info/strategy/priorities-2019-2024/europe-fit-digital-age/europes-digital-decade-digital-targets-2030_en