Beyond the Freeze: Trans-Atlantic Job Opportunities - Video recording available
The North America Chapter of the Marie Curie Alumni Association (MCAA) and EURAXESS North America welcome you to a session dedicated to offering forward-looking perspectives on trans-Atlantic job opportunities beyond the constraints of a large hiring freeze in the shadow of the global pandemic.
This event wishes to encourage the discovery of sources, alternatives, and approaches able to provide researchers with an encouraging and innovative skill set to move beyond limitations, isolation, and particular academic and professional cultures.
Another important dimension covered by the speakers will be not just the recovery but the diversification of job networking platforms via digital media and how different organizations and fora can contribute to a newly thriving collaborative ecosystem re-igniting research carriers in new and promising directions.
Join us on Tuesday, March 9th, 2021 at 11:00 AM EST. Convert to your local time zone here.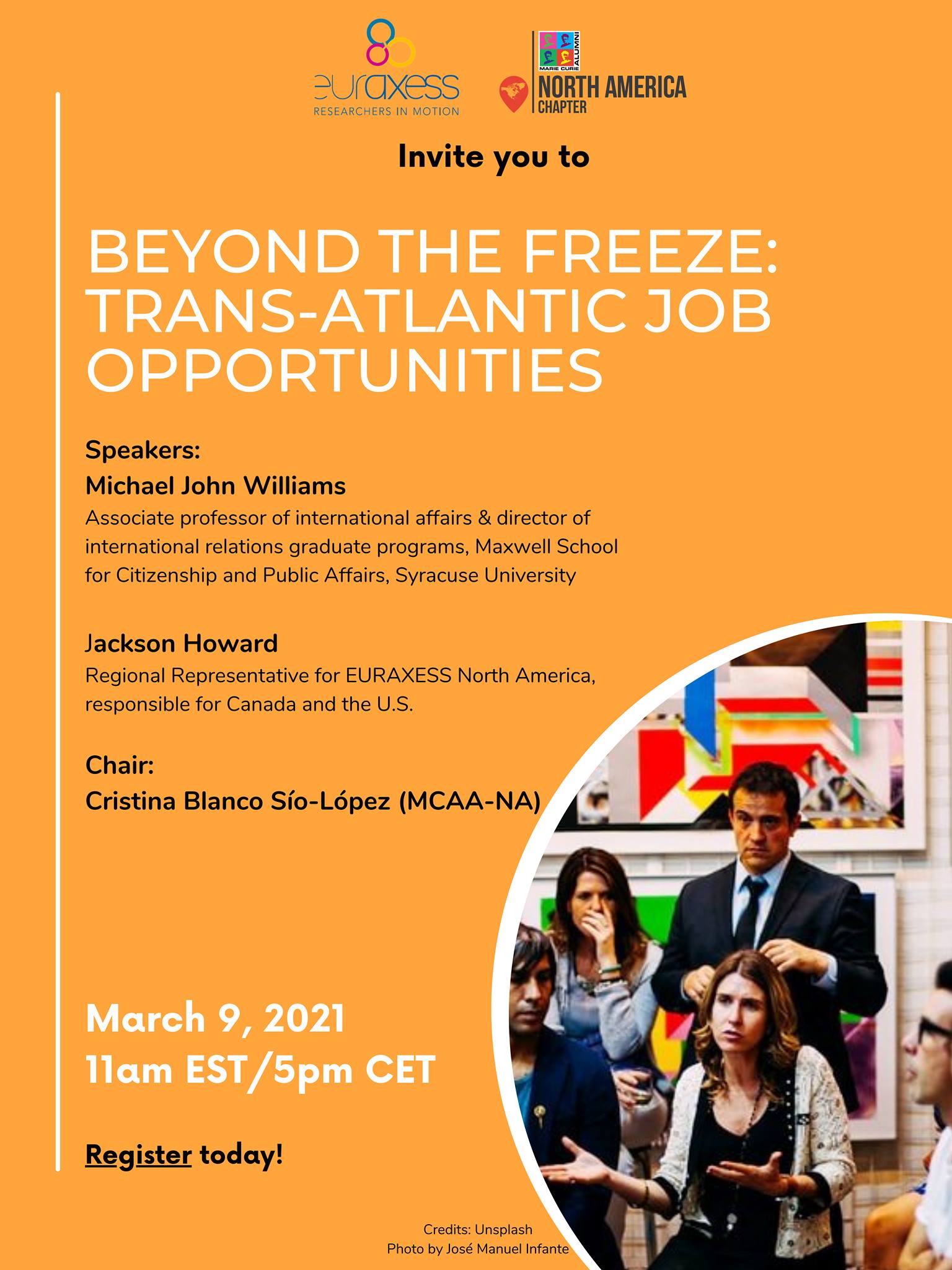 Video recording available here: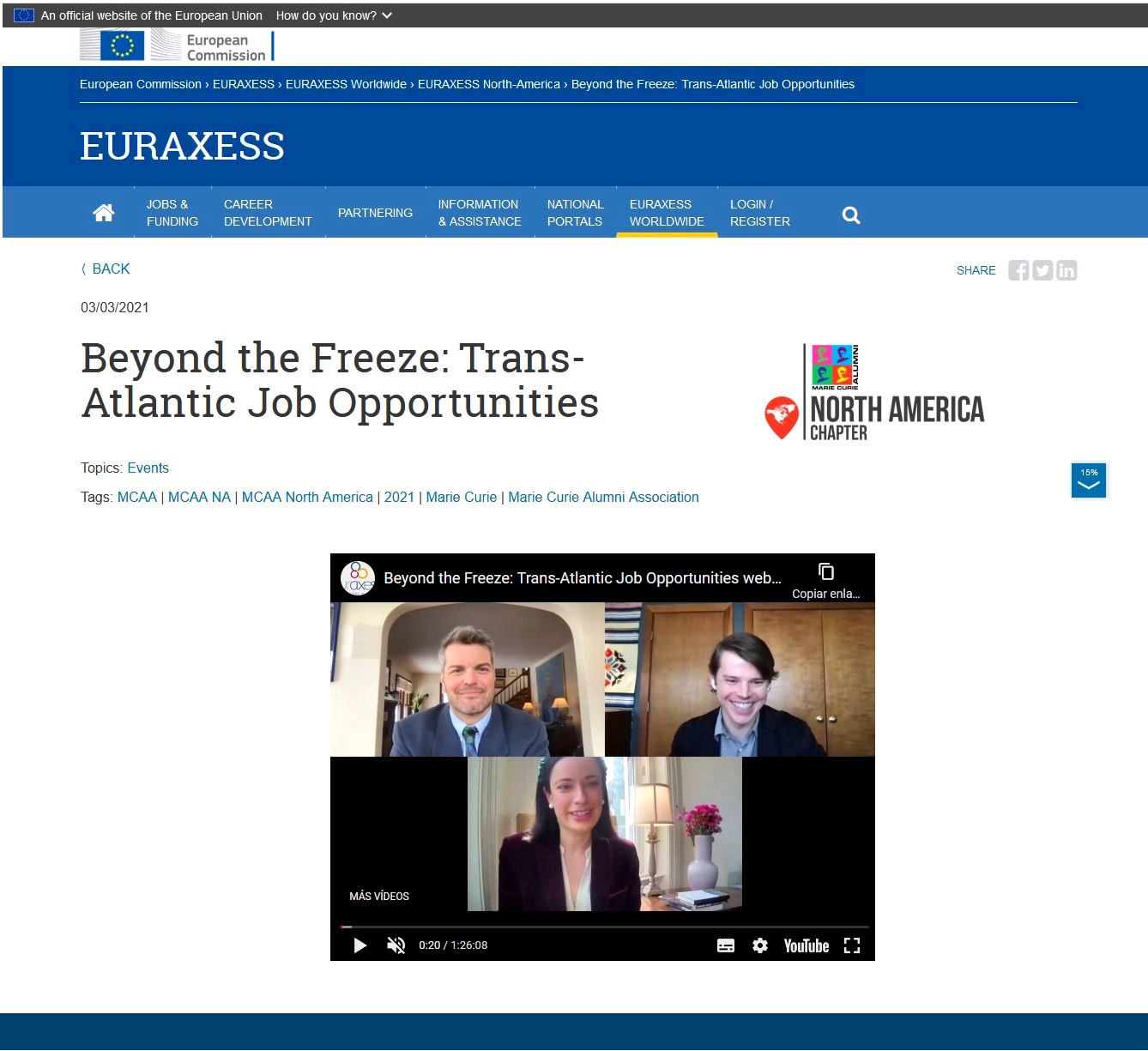 GROUPS