Official Launch of Chile Chapter / II Latin America MCAA Research Conference
We are very excited to announce the official launch of the Chile Chapter!
The event will take place on-line within the II Latin America MCAA Research Conference on March 15th at 10:00 CLT. We will have several important speakers and the keynote lecture will be led by Prof. Manuela Zocalli, A/Professor of the Astrophysics Institute at P. Catholic University of Chile.
More information of the event:    www.mcaabrazil.org/latam21
Registration for the Chile Chapter launch ceremony:    www.bit.ly/LaunchMCAAChile_inscrip
This a free event organized by EURAXESS and the Chile Chapter MCAA. All welcome!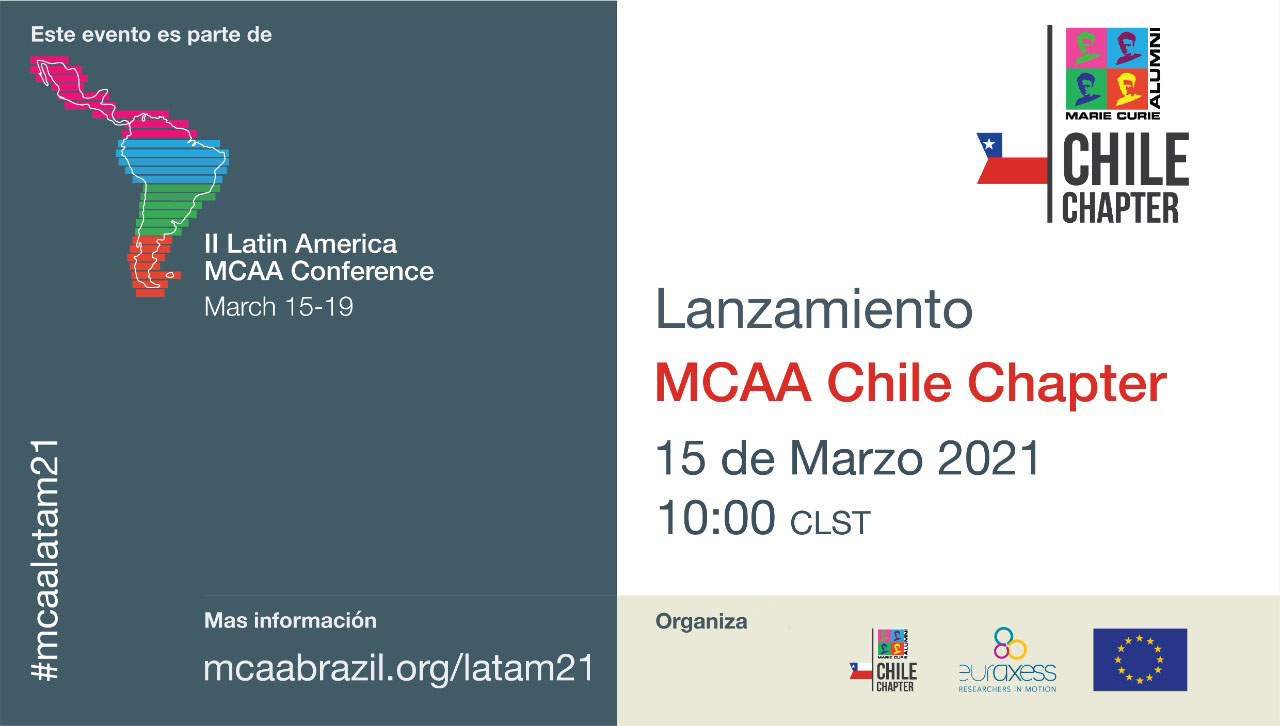 GROUPS