Upskilling: From Marie Curie to ERC II
From Marie Curie to ERC II
June 23, 2021
10 am EST, 4 pm CET
This webinar offered advice based on the hands-on experience of a really engaged and dedicated ERC Starting Grant awardee in order to illustrate MSCA fellows on ways to approach the application and the different stages of their upcoming ERC proposals.
Speaker:
Velia Siciliano
Principal Investigator- Synthetic and Systems Biology for Biomedicine
Istituto Italiano di Tecnologia-IIT
Coordinator and moderator:
Dora Koller
Science Communication Coordinator, MCAA-NA
Speaker's short biography
Velia Siciliano graduated Magna cum Laude in Medical Biotechnology, BSc and MSc degree at the University of Naples Federico II.
In 2012 she obtained a PhD in Human Genetics from the Telethon Institute of Genetics and Medicine Naples, in the Systems and Synthetic Biology lab supervised by Prof. di Bernardo. Velia then moved to Boston as a Postdoctoral fellow in the Biological Engineering Department and Synthetic Biology Centre at the Massachusetts Institute of Technology (MIT) with Prof. Ron Weiss. In 2015 she won a fellowship for junior PI from Imperial College London. Here, in the Department of Medicine she developed a research line in mammalian synthetic biology. In September 2017 she was appointed as Principal Investigator at Istituto Italiano di Tecnologia-IIT. She established the Synthetic and Systems Biology Lab for Biomedicine. She is also honorary fellow of Imperial College London where she still supervises research activities. Velia's research focus is on designing and prototyping new therapeutic approaches based on non-invasive modification of mammalian cells with a specific focus on T cells. Her work also encompasses theuse of DNA or RNA circuits to study biological processes.
Velia is also involved in science communication activities, with interviews for newspapers, for the Natural Geographic festival of science, radio (e.g. radio2), and podcast for the UE. She was also part of science nights to enhance the general understanding of general public towards the importance of scientific research. She is a member of Global Young Academy of Science which tackles with global issues related to science accessibility, minorities, gender balance, science communication, and the importance of preserving the ecosystems in which we operate as human beings.
Velia's research is published in high impact journals including Nature Communications, Nature Biotechnology etc. She is member of scientific committee of the Synthetic and Systems Biology summer school (https://ssbss2018.icas.xyz/), of the Mammalian Synthetic biology workshop (http://mammalian-synbio.org/2020) and of the Cell Therapies + Bioengineering Conference (https://www.aiche.org/sbe/conferences/cell-therapies-and-bioengineering-conference/2018). Velia is also Review Editor in Nanobiotechnology, part of the journal(s) Frontiers in Molecular Biosciences, Bioengineering and Biotechnology and Materials and ad-hoc reviewer for multiple journals.
Velia is Patent Co-inventor (MIT).
She was awarded with:
1) two fellowships for bright students (University of Naples Federico II)
2) the Imperial Research Fellowship from Imperial College (2015)
3) Proof of concept grant from Synbicite (UK) (2017)
4) MIT Young Innovator award (2018)
5) Galilei award from 2032 Rotary International (2018)
6) ERC starting grant (2020)
Velia is also partner in a European FET Open grant (2017), and of an ERC Advanced grant.
Image credits: Leon / Unsplash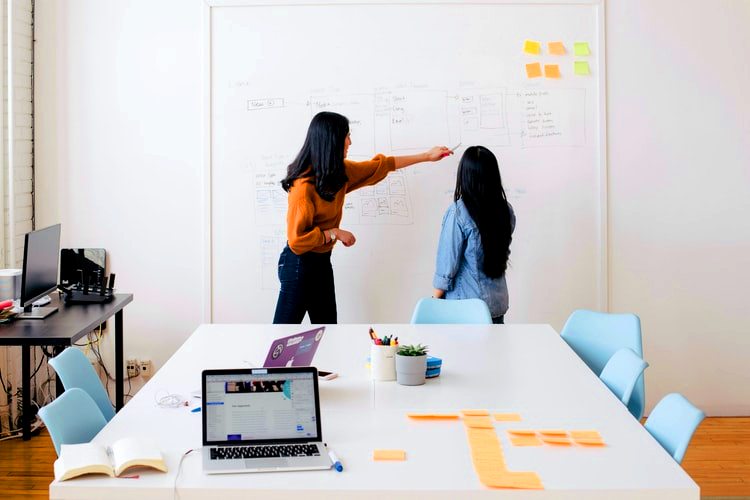 GROUPS