2022 Venue & Accomodation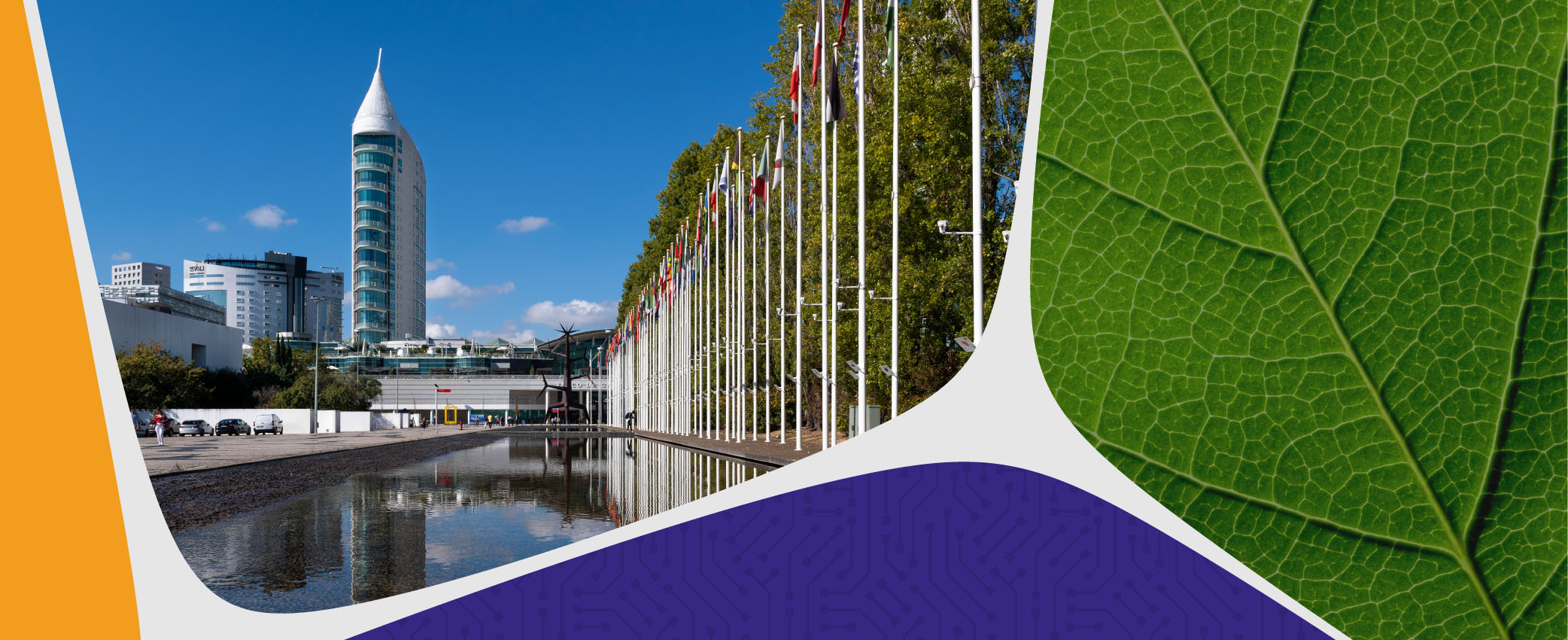 After three years, we're finally meeting in person! Our last physical gathering was in Vienna in 2019, where over 650 people from 60 countries networked, shared information and boosted their knowledge.
Lisbon is Portugal's capital and largest city. It's also the second oldest city in Europe.
PT Meeting Center
Just minutes from the airport, the PT Meeting Center is located at the heart of Parque das Nações, an urban district along the waterfront with easy access to numerous venues and attractions. From concert pavilions and Europe's largest indoor aquarium to cable car rides and trendy restaurants, there's something for everyone!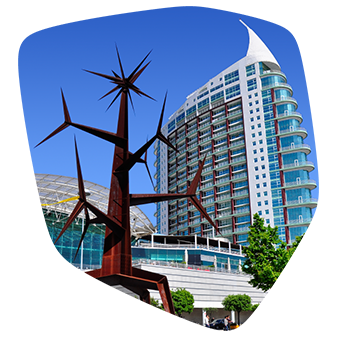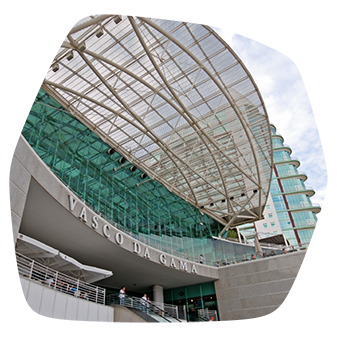 Official Carrier
TAP Air Portugal is the official carrier of the 2022 MCAA Annual Conference and General Assembly.
Find out how you can benefit from their discounts here.
Travel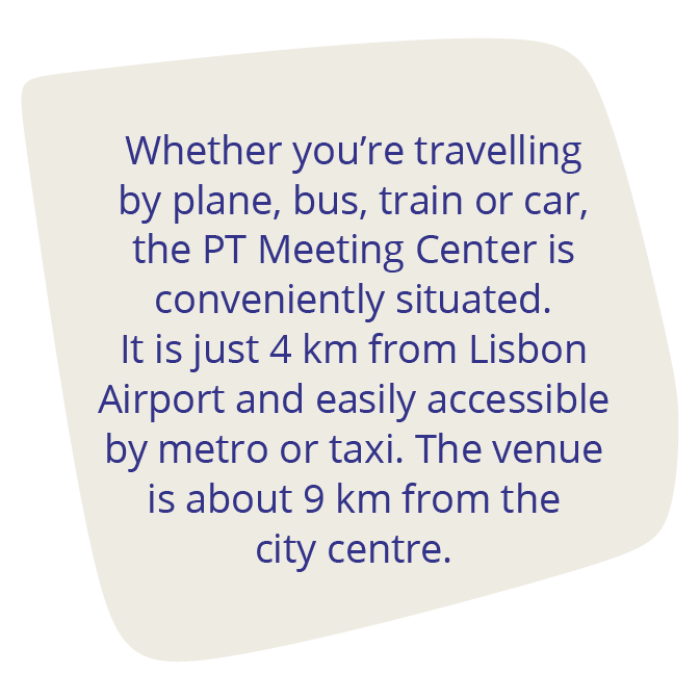 Where to eat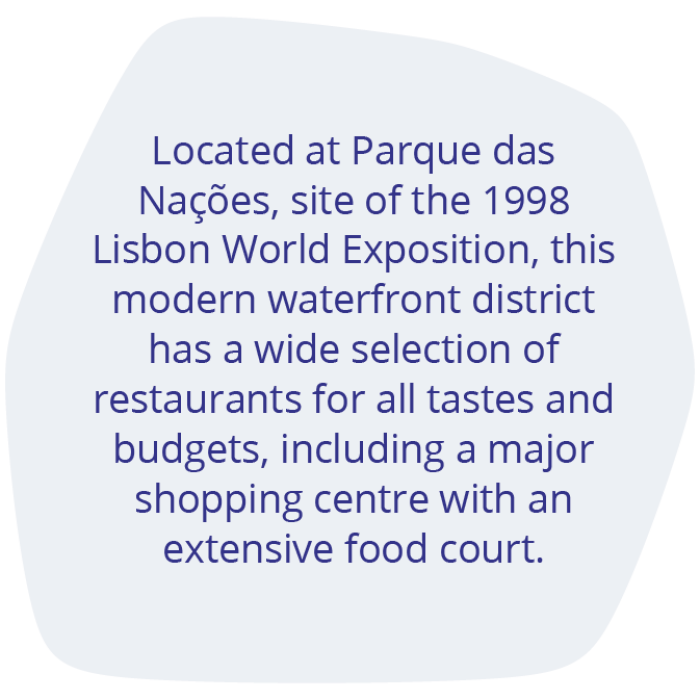 Welcome to Lisbon

The PT Meeting Center is situated near a 5-km stretch of the Tagus riverfront in the heart of Lisbon. There you can find striking contemporary architecture, Europe's largest bridge and indoor aquarium, an interactive science museum, an open-air museum housing local and international art and a nature reserve. Cable cars offering stunning views overlook the entire district.
For more information, visit the Lisbon Tourism Association.
Instructions on COVID-19
COVID SAFETY RULES for onsite attendance
The Organising Committee of the MCAA Annual Conference and General Assembly is monitoring the COVID situation in Portugal. We will ensure all appropriate measures are in place for a safe conference.
We are working on all fronts to offer the conditions that will allow as much as possible peace of mind to all participants:
Limited audience + Vaccination + FFP2 Masks + Social distancing + Testing + Temperature check + Cleaning protocol
Limited audience onsite
Onsite participation in Lisbon will be limited to a reduced number of participants. However, participation and engagement will be possible in real time from anywhere in the world through a dedicated virtual platform.
Vaccination
Vaccination is mandatory to attend the conference. We require all attendees, sponsors, support staff and organisers to bring proof of full vaccination.
FFP2 masks
We will provide free FFP2 masks to everyone at the conference. All attendees are required to wear masks at all times. Exceptions are when eating or drinking in the specific areas for catering, or when presenting on stage.
Social distancing
We will practice social distancing. Chairs will be spaced out in all sessions, and ample spaces for networking and coffee break will be planned.
Testing
All attendees are recommended to bring proof of a negative PCR or antigen test for COVID taken no earlier than 48 hours before their first session at the conference. We will have available rapid tests for all attendees unable to get tested before the event. Participants will be turned away at the entrance without proof of negative results. More details to follow as the event approaches.
Everyone feeling well
We will measure the temperature of all participants at the entrance. Any participant who exhibits COVID symptoms during the conference, even if mild, should communicate immediately with the conference organiser. The participant will be able to attend the conference online until a negative PCR test is presented. The notification is extremely important so that all measures are taken to guarantee the safety of all the other attendees.
Cleaning Protocol
All venues used for the conference will follow strict cleaning protocols. There will be hand sanitisers throughout the venues.
Travel
We advise all attendees travelling to Portugal to check the Visit Portugal website beforehand. It contains all restrictions and necessary documentation.
For attendees booking transportation and accommodation, we recommend booking with full cancelation policies. MCAA will not be liable in case of event cancellation for any reason. For attendees receiving Micro General Assembly Grants, we will not be able to reimburse any expenses if you cannot attend the event or if the event is cancelled.