Thai Researchers: Info Session on MSCA Postdoctoral Fellowships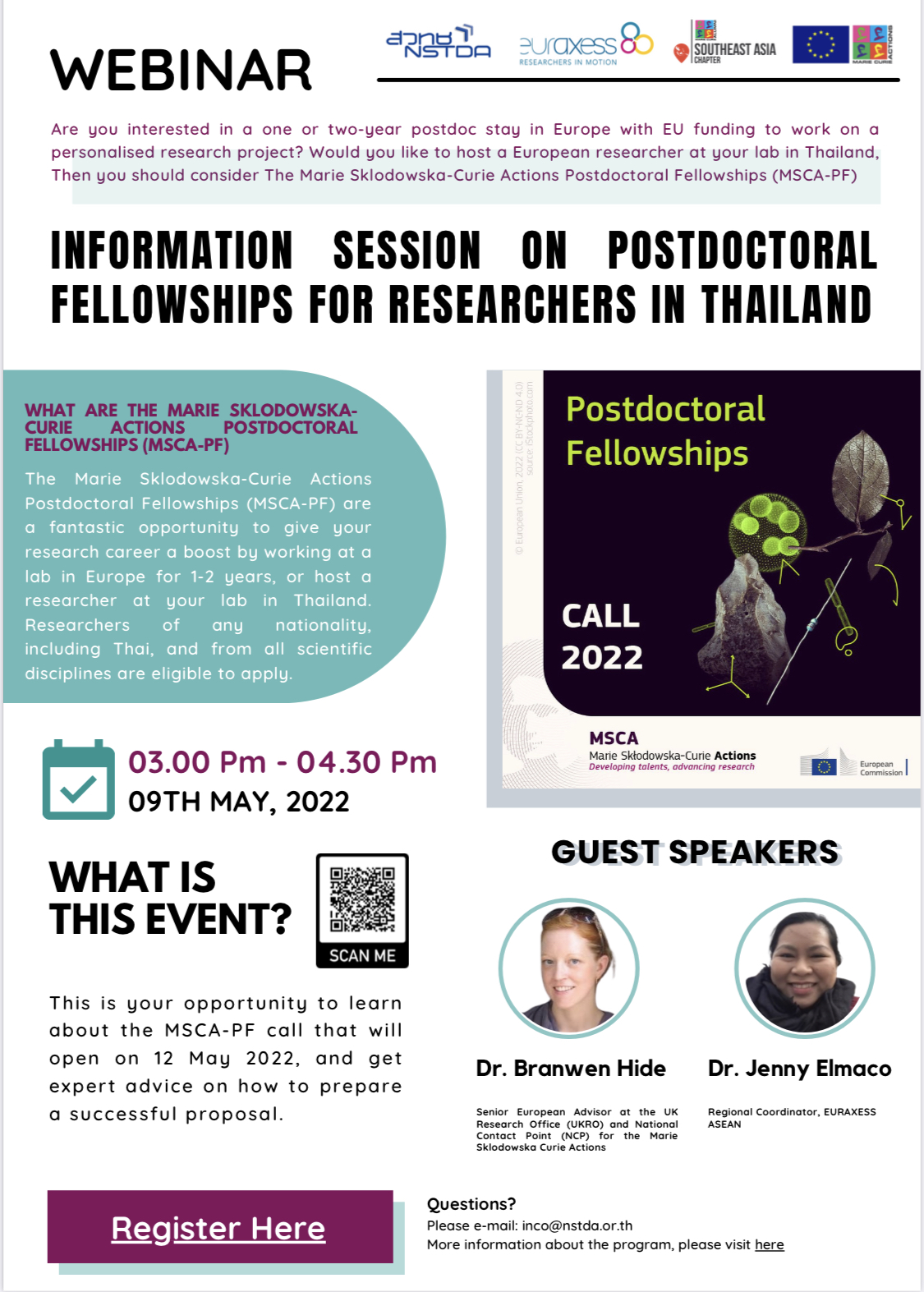 RESEARCHERS IN THAILAND ELIGIBLE
The Postdoctoral Fellowships (PF) are a fantastic opportunity to give your research career a boost by working at a lab in Europe for 1-2 years. In addition to conducting research, the PF offer exciting training and career development opportunities. 
You can also host a European researcher at your lab in Thailand.
Researchers can receive additional support to carry out a placement of up to 6 months in a non-academic organisation. 
Who can apply? 
Researchers of any nationality, including Thai, and from all scientific disciplines with a doctoral degree and a maximum of 8 years of full-time post-graduate research experience at the time of the submission deadline are eligible.
What is funded? 
The grant provides an allowance to cover living, travel, and, if applicable, family, long-term leave and special needs allowances. In addition, funding is provided for research, training and networking activities as well as management and indirect costs.
How do I apply? 
The proposal is written jointly with the chosen host organisation in Europe.
Call Deadline
The 2022 call for the highly prestigious MSCA Postdoctoral Fellowships will open on 12 May 2022 and the deadline is 14 September 2022. 
Please join us for an information session for researchers in Thailand 
May 9, 2022
3.00 – 4.30 pm (Thailand time)
Event Start Date
09 May 2022
Event End Date
09 May 2022