2023 MCAA Annual Conference and General Assembly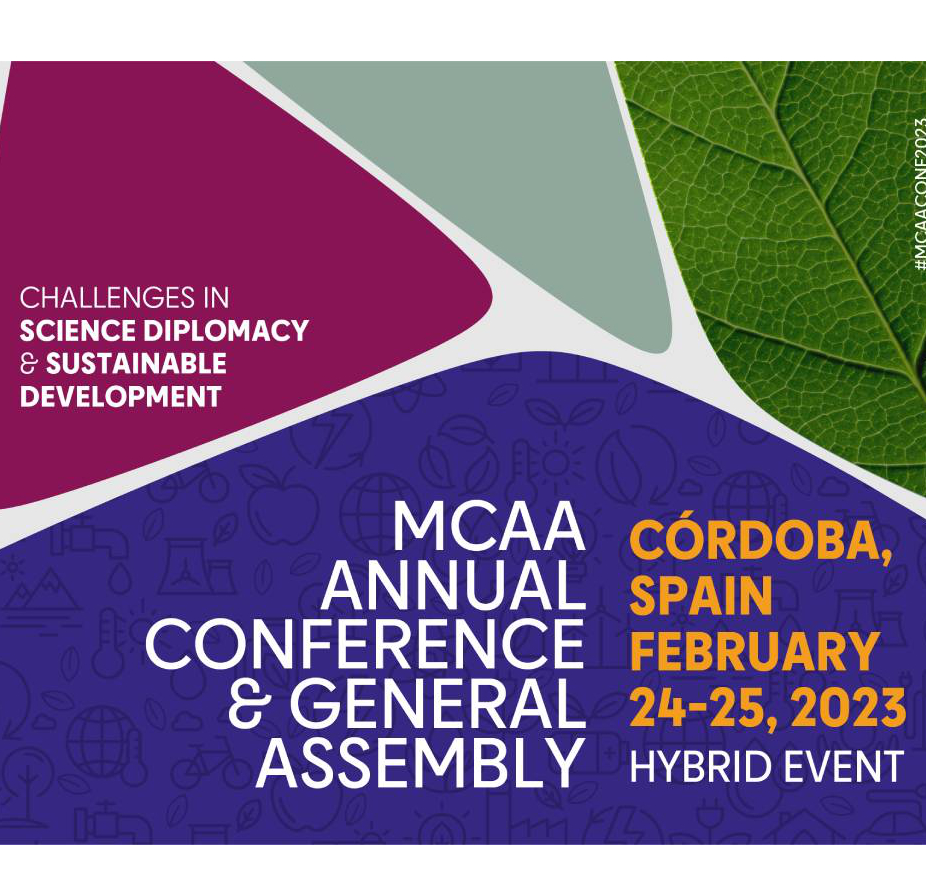 The MCAA Annual Conference is back!
Come join us at the 2023 MCAA Annual Conference, on "Challenges in Science Diplomacy and Sustainable Development", which will take place at the Palacio de Congresos in Cordoba, Spain on 24th-25th February 2023, with satellite events preceding the conference on the 23rd February. 
The vibrant MCAA community brings together all career stages from all scientific disciplines, encouraging networking and cooperation, making the MCAA a forum of debate between researchers and with the society. High level panels will raise awareness on Science Diplomacy approaches to tackle societal challenges, namely the pressing need for sustainability - at environmental and energy crisis level, as well as sustainability of research culture and researcher's careers. An exciting program focusing on the place of research, and researchers, in the society, that will be enriched by training sessions, networking opportunities, and a show case of the MCAA members engagement and excellence.
The call for posters is open until the 5th January with the opportunity to present your work on lightning 3 min talks in a dedicated session on stage. 
A call for micro travel grants to support members attending the Annual General Assembly that will take place during the event is also open.
During the Gala dinner, the 2022 MCAA Awards will be announced, rewarding MCAA members who reached excellency in various levels during 2022, members are invited to apply until the 10th January.
Like the previous edition, the conference will be held in a hybrid format, a bet on sustainability and accessibility for all around the world. Only 300 onsite attendees will be allowed, book your seat asap!