Call for Abstract - Conference on Platform Economy and Transport Law: The Future of Law in the Age of Disruptive Technology. Navigating the Platform Economy and Transport Law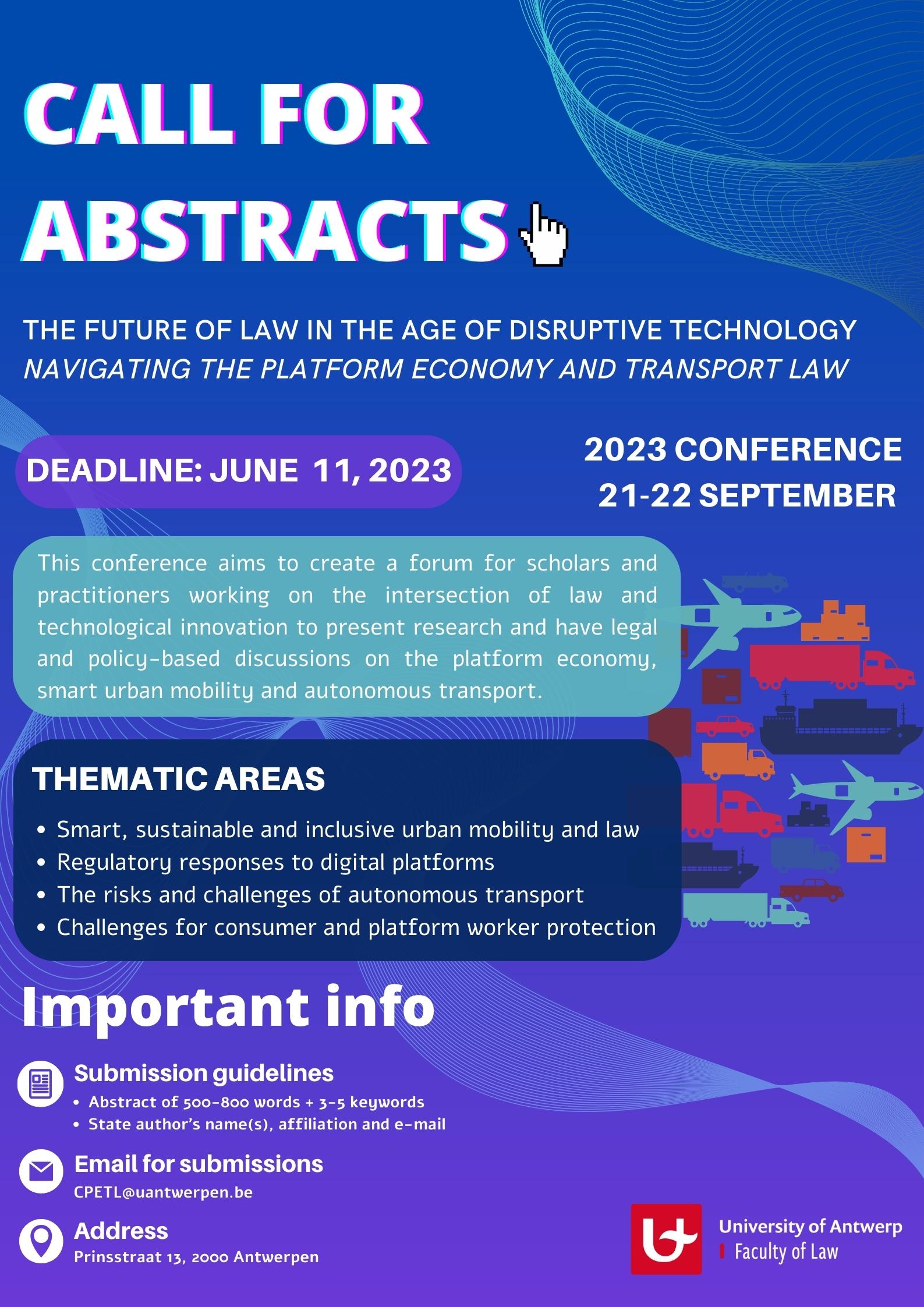 Join the CPETL conference in Antwerp (Belgium) in September, submit your abstract by June 11 on the topics of platform economy, urban mobility and autonomous transport and legal responses.
The rapid advancement of disruptive technologies and the rise of new business models facilitated by digital technologies have often outpaced the ability of legislators to provide adequate protection for all stakeholders involved.  Nevertheless, the law can be a powerful tool to both promote sustainable growth and simultaneously restrain abuses.
In this context, the CPETL conference calls on scholars and practitioners to share their insights on policy-led regulation of disruptive technologies in transport law and the platform economy. The conference aims to create an agora for academics, researchers, and practitioners to showcase their research and engage in legal and policy-focused discussions. We hope to foster a dialogue on the convergence of law and technological advancements that explores how best to leverage the law to tackle the challenges arising from disruptive technologies.
Submit an abstract of 500-800 words to CPETL@uantwerpen.be to participate in this exciting conference. We look forward to receiving your abstract and hope to see you at the conference!
Important dates:
Abstract submission deadline: June 11, 2023 
Notification of acceptance: June 30, 2023 
Conference dates: September 21-22, 2023