European funding opportunities ‒ Marie Skłodowska-Curie Actions
Marie Skłodowska-Curie Actions are European research grants available to researchers regardless of their age, nationality or field of research
There are different types of MSCA Actions:
Innovative Training Networks;
Individual Fellowships;
Research and Innovation Staff Exchanges;
Co-funding of regional, national and international programmes;
European Researchers' Night.
Innovative Training Networks
Innovative Training Networks (ITN) bring together networks from the academic and non-academic sectors around a common research and training programme, for the attention of early-stage researchers.
They aim to enhance entrepreneurship, creativity and innovation across Europe. There are three types of ITNs:
European Training Networks (ETNs) gather a minimum of three organisations based in at least three different EU Member States or Horizon 2020 Associated Countries.
European Industrial Doctorates (EIDs) shed light on the non-academic sector, as Fellows spend at least 50 % of their recruitment period within this sector. These networks contain at least two independent beneficiaries established in two different Member States or Associated Countries, with at least one from the non-academic sector. Researchers' supervision includes an academic and a non-academic organisation.
European Joint Doctorates (EJDs) aim to deliver joint doctoral programmes and they lead to joint, double or multiple doctoral degrees.
Who can apply?
Only early-stage researchers are eligible for ITNs. Recipients should be at their first year of their four-year research period. Also, applicants should not have resided, worked or studied in the country where they have been recruited for more than 12 months in the three years immediately before the recruitment date.
'ITN provided me with countless network opportunities'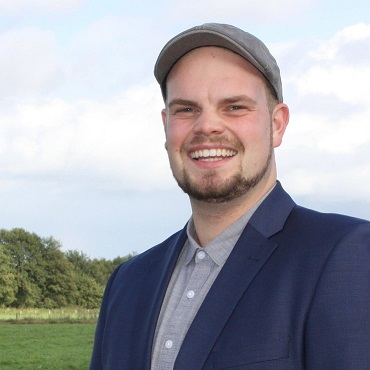 By Jan Starke from Germany
Host country: the Netherlands
Field of expertise: Bioeconomy, Biorefinery, Public Administration, Controversy & Framing Research, Environmental Law
My research project is part of AgRefine, an International Training Network to position Europe as the global leader in developing an agri-bioeconomy industry based on advanced biorefinery technologies. Within AgRefine, my project focuses on the role of different types of societal controversies on novel biorefinery technology on the ongoing transition towards a bio-based circular economy. I aim to identify actors involved in biorefinery controversies, their perceptions and framings as well as resulting coalitions.
What are the benefits of an ITN? I appreciate the contact with other PhDs in the same field. We work as a team together to achieve a clearly defined goal. Although we sometimes have different perceptions or opinions, we definitely benefit from our regular discussions. There are also many training activities planned, with a lot of innovative formats, teaching methods and conference styles. In the end, it's not only pumping money into a project, but I have the feeling that my personal development plays a huge role, too.
Funding & Needs: My university sponsors the fourth year of my PhD trajectory which I consider really necessary in order to end up with a good dissertation. Moreover, I would have loved more support in visiting other conferences, also outside of my AgRefine network.
Perspectives for my career: ITN provided me with countless networking opportunities. By forming such a group of innovative early-stage researchers, I'll probably benefit from my AgRefine-contacts throughout my whole career.
Tips to apply for an ITN: Take the chance! It's a great opportunity that goes beyond more traditional PhD opportunities and scholarships. In the application, make sure to stress your contributions to the project goals.
More information about ITNs here.
Individual Fellowships
Individual Fellowships (IFs) provide opportunities to acquire and transfer new knowledge and to work on research and innovation in EU Member States and Associated Countries, and beyond. There are two types of Ifs:
European Fellowships provide financial support to individual researchers undertaking international mobility.
Global Fellowships have two phases. The first is the outgoing phase which covers the mobility to a partner organisation in a Non-associated Third Countries for a period between 12 and 24 months. The second phase represents the mandatory 12-month return period.
Who can apply?
This Action targets experienced researchers who wish to work abroad. It also supports the return and (re)integration of European researchers from outside Europe.
This type of grant includes a secondment period of up to three or six months in another organisation in Europe. The two determining elements are the actual place of residence and the place of main activity.
'The IF gives you a lot of independence to explore your own ideas'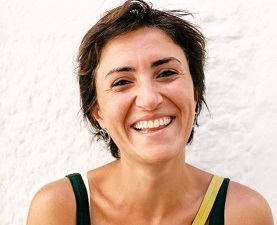 By Donata Iandolo from Italy
Host country: France and the UK
Field of expertise: In vitro tissue models, engineering, tissue engineering
The Smart-Bone project aimed at developing a platform where we could explore the response of stem cells to bioelectronics materials and to electrical stimulation in terms of their osteogenic differentiation. The platform was based on bioelectronics materials and devices and it had as an objective the development of a bone-on-a-chip technology.
What are the benefits of an IF? The IF gives you a lot of independence to explore your own ideas in partnership with your Principal Investigator and host Institution. You have access to funding, resources and a network of people also thanks to the Marie Curie Alumni Association. In terms of salary, it is higher than the average salary as a postdoc and you have a contribution towards rental expenses.
Funding & Needs: The funding covered part of my needs and my PI helped with some consumables. For sure you have quite a significant contribution to purchase materials for your experiments but it is not sufficient to be completely independent from the laboratory where you are working.
Perspectives for my career: Having an IF positively contributes to strengthening your profile. I have applied for a number of positions and having being awarded a MSCA grant has certainly been an asset. I am not running for a position here in France and I think that the fact that I am a Marie Curie fellow has been a proof of the solidity of my background and my innovative approach to research.
Tips to apply for an IF: Plan in advance, discuss with your future host to understand his/her interest in the topic and understand the interest of the proposed topic for the larger research community in your field. Also ask as many people as possible to go through your text. In particular, ask people with different background to read it to understand what is/isn't clear and would need further work. Add graphics. Be clear and use simple sentences.
More information about IFs here.
Research and Innovation Staff Exchange
The Research and Innovation Staff Exchange (RISE) aims to promote international and intersectoral collaboration between participating organisations. It is recommended to gather between six and 10 organisations to conduct a RISE project.
Organisations from the academic and non-academic sector based in Europe or outside Europe may participate in a RISE project. The organisations should be located in different countries and operating in different sectors.
The grant can support from one month to one year of mobility. Recipients are expected to return to their home organisation after the secondment, to pass on their knowledge.
 'The funding allowed us to have contact with important research groups in Europe'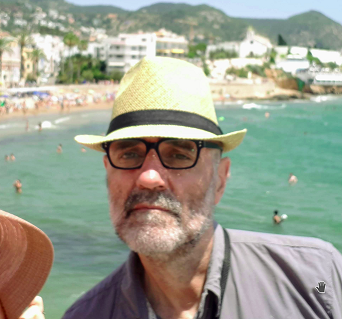 By Mario Storti from Argentina
Host country: Spain
Field of expertise: Engineering, High Performance Computing, Computational Mechanics
BIOTRAFO is a project which aims to assess the performance of biodegradable esters and oils as main operating fluids in high performance power electric transformers.
What are the benefits of a RISE? We had the possibility to exchange information around the Biotrafo project with other researchers and to develop common actions, workshops, scientific papers. For instance, within the Biotrafo project we had a workshop in Santander where for partners of the project exchanged interesting ideas on the CFD modelling of electric transformers with researchers from the University of Stuttgart, University of Silesia, University of Cantabria, and BEST Transformers (Turkey), especially regarding the use of different open source and commercial software.
Funding & Needs: The funding covered our travel and expenses for my stay at Santander during two months in 2019.
Perspectives for my career: The funding allowed us to have contact with important research groups in Europe, mainly Spain and Poland. In particular, the group at the University of Silesia, led by Dr Jacek Smolka has a large expertise in computational electromagnetism which complements our expertise in computational fluid dynamics. In this way, we developed a platform for coupled electro-thermo-fluid-dynamic simulation of transformers, involving the appropriate exchange of the different fields between the subsystems. Also, the exchange with the group led by Dr Alfredo Ortiz (University of Cantabria) helped us in the fine tuning of the properties of oils and esters for the thermo-fluid-dynamic model.
Tips to apply for a RISE: I suggest interested researchers to use the funding for developing ties with new groups, rather than using it for strengthening already existing networks.
More information about RISE here
Co-funding of regional, national and international programmes
COFUND helps organisations that already benefit from other sources of funding by providing additional financial support for researcher training and career development programmes.
Doctoral programmes for PhD candidates and fellowship programmes for experienced researchers can receive funding. Each COFUND proposal should have one main participant, such as a government ministry, regional authority, funding agency, university, research organisation or enterprise.
Recipients can receive co-funding for up to five years.
'COFUND allowed me to transition from the United States to Spain'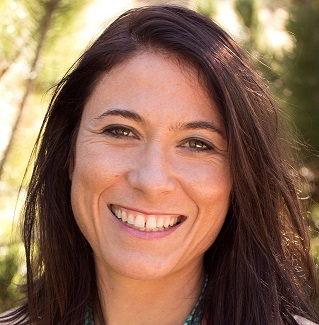 By Alexandra Dubini from France
Host country: Spain
Field of expertise: Molecular Biology, biochemistry, genetics
The overall focus of the research project was to study the issues that currently limit hydrogen photoproduction in the Chlamydomonas model algae and improve our knowledge on H2 metabolism in green algae in general. The goal was to identify mutants and growth conditions for H2 production optimisation.
What are the benefits of COFUND? COFUND allowed me to transition from the United States to Spain and more particularly from Colorado to Andalousia, which at first would not be an obvious choice. The Andalusian funding agency was the COFUND grant holder and redistributed fellowships throughout its local universities and research centres. Thus, it gave me the opportunity to join a great laboratory at the University of Cordoba while continuing my own line of investigation as an independent researcher in great condition. Overall, this scheme helps reinforcing and diversifying investigation throughout a country by funding different domains of research in different types of organisations (private, public, such as universities, research centres etc.) while promoting mobility.
Funding & Needs: The funding covered all my expenses.
Perspectives for my career: I received a fellowship for experienced researchers for two years and that helped me consolidate my career within the University of Cordoba (UCO) where I currently work. Like with any fellowship, once awarded you have to demonstrate that your research is fruitful through publications for example, patenting or securing other projects/grants, that will help you boost your career or stabilise your position depending on what the host organisation is offering.
Tips to apply for COFUND: As always, the key here is to find the appropriate host laboratory that will help you succeed with your project but also help you develop your own career. Not all the host organisation/laboratories are equal in this field. Some of them are way more equipped and prepared to help than others but overall the experience should be good and it´s then up to the applicant to show its aptitude and worthiness.
More information about COFUND here
European Researchers' Night
The not-to-be-missed Researchers' Night takes place once a year (end of September) all over Europe to promote researchers' public recognition and stimulate interest in research careers, more particularly amongst young people.
Any legal entities established in an EU Member State or Horizon 2020 Associated Country can participate, as well as private and public research organisations, companies, public authorities, schools, science museums, parent-teacher organisations, EU mobility centres for researchers, foundations or the media.
There are no particular mobility requirements with this type of grant. The agreement should cover one or two editions of the NIGHT in consecutive years.
More information about the European Researchers' Night here
All you need to know about the MSCA grants here.
Do you like what you see? With a small donation, you can support the MCAA's mission to advance knowledge for a global, diverse, and informed society.