European Funding opportunities – Max Weber Programme for Postdoctoral Studies
If you're conducting research in humanities, keep reading! The Max Weber Programme (MWP) for Postdoctoral Studies is dedicated to historical and social sciences.
Scholars who have received a doctorate in economics, law, history, social and political sciences, or a related field, within the past five years, are eligible to apply for a Max Weber Programme (MWP) fellowship, regardless their nationality.
Once the application is submitted, potential Fellows are evaluated on their research accomplishments, academic career interests, and the availability to provide mentorship. The winners will be offered the unique opportunity to conduct research at the European University Institute, located in the Italian city of Florence.
For two years, the Fellows will work on multidisciplinary research and academic practice. The programme will support their research and help them to develop the skills they will need in their future academic careers.
Thanks to the MWP programme, Fellows will have the opportunity to share their research experience with peers, from different disciplines and nationalities. At the end of the Fellowship, they will acquire the MWP Teaching Certificate.
'I can't think of another place where you are surrounded by scholars from every corner of the world in an institution designed to facilitate excellence in research'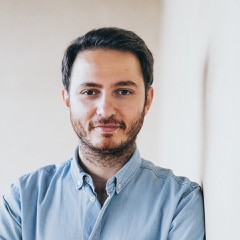 By Aydin Baris Yildirim from Turkey
I'm a Turkish political scientist and I broadly focus on international political economy (IPE) and politics of trade. I am currently a Marie Curie Fellow at the World Trade Institute and lead my own project titled PROSPER.
I spent two years completing my project on the politics of international trade, more specifically examining how and under which conditions multinational corporations influence trade policy making in the global arena.
I can't think of another place where you are surrounded by scholars from every corner of the world in an institution designed to facilitate excellence in research. Strong administrative institutional support, excellent research environment, and wonderful colleagues helped me finish my project while gaining new insights in my field of expertise. Living in Florence of course makes the experience even better.
My favorite activities of the programme were the Max Weber lectures, thematic research groups – where you interact with scholars in your field and get to present your research, and the Teaching Certificate where we got to gain crucial training on how to use various teaching strategies to deliver more effective lectures. The teaching certificate includes a teaching practice week in one of the associated universities, in my case Pompeu Fabra in Barcelona.
Tips for future applicants: Find a suitable mentor, approach him or her, and pay attention to what you think you can gain from the programme.
After my Fellowship: I successfully submitted a Marie Skłodowska-Curie postdoctoral fellowship application during my time at the EUI and was granted a two-year fellowship. This could not have happened without what I gained at the EUI.
How to apply?
The deadline for applications is on 18 October 2020 at 24:00 (Florence Time).
Candidates with external funding can apply by 25 March 2021.
The application must gather an academic career statement explaining how the MWP will bring you benefits, and a research proposal in line with the following themes:
Democracy in the 21st century
Inequality, welfare and social justice
Crisis of expert knowledge and authority
Technological change and society
Eastern Europe as a laboratory of change
More information about the Max Weber Programme
More information about the application
Do you like what you see? Subscribe to the MCAA mailing list and receive information on upcoming events, policy papers and studies, directly in your inbox.