Life Sciences Switzerland (LS2) annual meeting - "PI's of tomorrow" session - February 12-13th 2018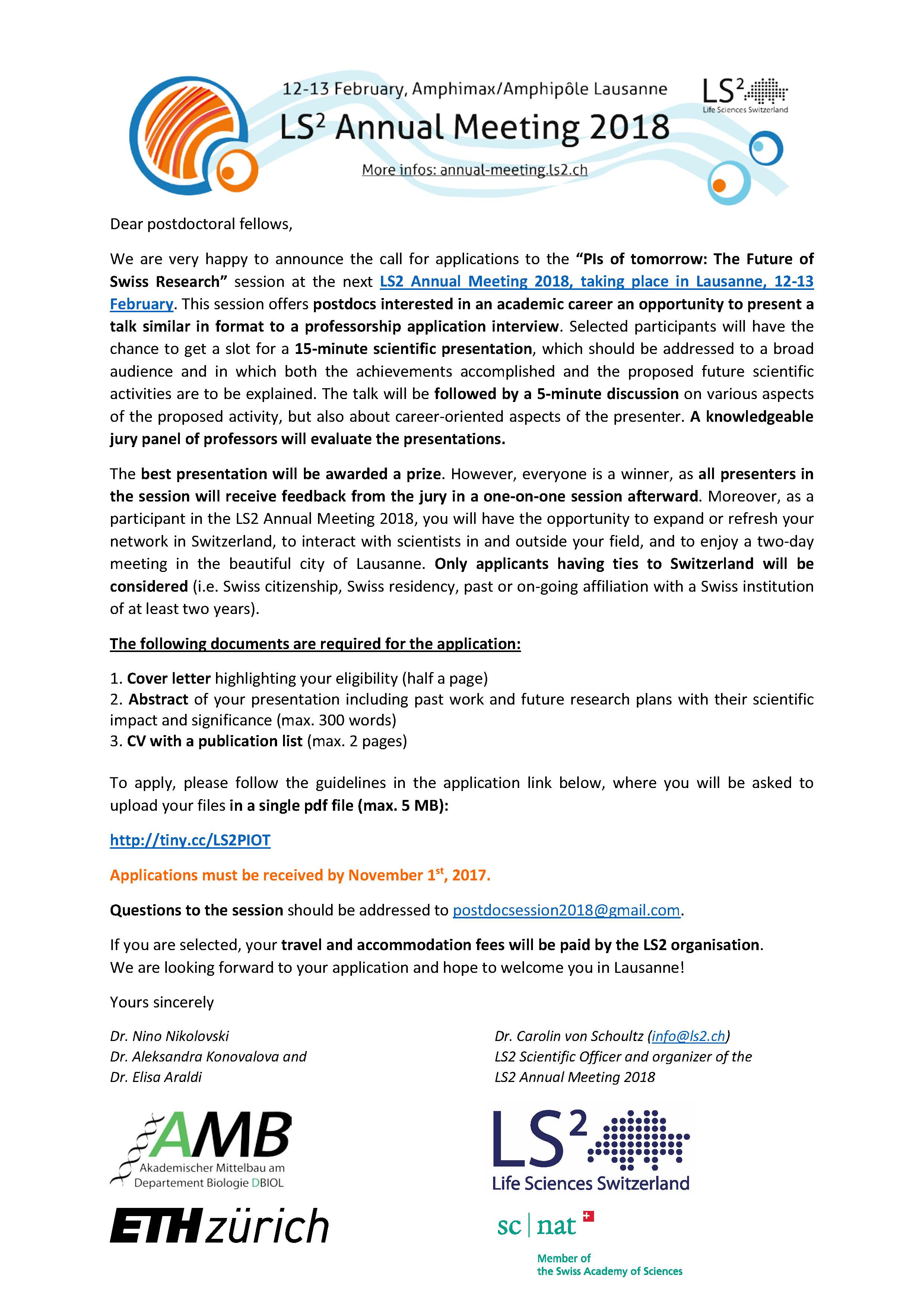 Dear Life Sciences researchers,
We are very pleased to announce the special session "PIs of tomorrow" that will be held next year at the upcoming Life Sciences Switzerland (LS2) Annual Meeting (February 12-13 2018, University of Lausanne). This session offers an opportunity to postdocs and senior researchers interested in pursuing an academic career to present a talk similar in format to a professorship application interview. A knowledgeable jury panel of professors will evaluate the presentations and provide feedback in a one-on-one session afterward.
Please refer to the attached instructions to enter the competition. 
Applications must be received by November 1st, 2017.
If you are selected, your travel and accommodation fees will be paid by the LS2 organization.
Please feel free to spread the word to other potential candidates!
We are looking forward to your application and hope to welcome you in Lausanne!
Best wishes,
On behalf of the LS2 organizing committee,
Nino Nikolovski, Aleksandra Konovalova and Elisa Araldi
ETHZ AMB
and
Carolin von Schoultz
Scientific Officer LS2