MCAA Around the World ‒ Webinar #3
Stronger together! United by efforts to share knowledge and enhance synergies, the Marie Curie Alumni Association has launched the MCAA Around the World Webinar Series. Book your seat for the next one!
Encompassing a wide variety of topics, the webinars are hosted by a representative of a Chapter or Working Group and held every second Friday of the month. Don't miss the third webinar in the series: Post PhD careers as told by four researchers (Friday 11 February 2022, 16.00 CET).
Congratulations! All those years of hard work paid off and you have earned your PhD. Now what? If you're wondering what direction your career should take, join the webinar and listen to the amazing stories of our speakers who are guaranteed to inspire.
Nikola Skoro is a Senior Research Associate at the Institute of Physics Belgrade. His field of expertise is plasma physics – cold plasmas at low pressures and atmospheric pressure, their diagnostics and applications for treatment of surfaces, environmental remediation and biomedicine. He completed his PhD at the University of Belgrade in 2012. He accomplished a part of his PhD as a Marie Curie fellow (ESR) working at the National Scientific Research Center Demokritos in Athens. He is a member of several committees of international conferences and a vice-chair of the Marie Curie Alumni Association's Western Balkans Chapter.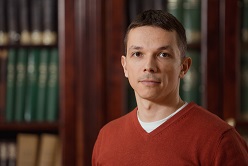 Radenka Krsmanović Whiffen has just taken up the role of Head of the Proposal Writing Unit within the framework of the STRENTEX ERA Chair established at the Faculty of Technical Sciences of the University of Novi Sad. She is a former MSCA Individual Fellow at the ENEA Casaccia Research Centre in Rome, Italy, where she worked on her project developing ceramics for pyroelectric energy harvesting. She earned a PhD from the Department of Physics (EMAT) of the University of Antwerp, Belgium, in 2006, for her work on luminescent nanomaterials and novel glass ceramics, and subsequently worked in the field of Material Science in Italy, France, Serbia and Portugal. Prior to her latest career move, she worked at the University of Donja Gorica in Podgorica, Montenegro, as the Assistant Director of the FoodHub Center of Excellence and an Associate Professor at the Faculty of Polytechnics. She is the founding Chair of the Western Balkans Chapter of the MCAA. She is an advocate for Science for Policy, Science Diplomacy, Open Science, RRI and Gender Equality in Research. She is also the Montenegrin representative on the Council of the recently founded Regional Network of Women in STEM for the Western Balkans.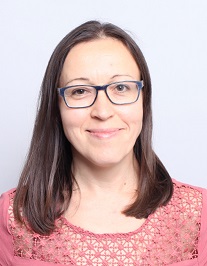 Ivo Djidrovski is a Macedonian French inventor and scientist with living experience in five different countries. He completed his bachelor's and master's degrees in Lyon 1 Claude Bernard University and earned his PhD (MSCA-ITN in3 project) at Newcastle University and Newells Biotech in toxicology and stem cells. Throughout his career, he has worked at six different laboratories including Paster institute, I-Stem and Public Health England. He has assisted more than 20 workshops in different countries in Europe as well as online. During his PhD, he successfully developed an iPSC derived airway model (patented by Newcells Biotech), and he presented his work before the House of Commons of the UK Parliament (STEM for Britain 2020). He has a vast experience in development of in vitro models from iPSCs for the use of toxicology and drug discovery.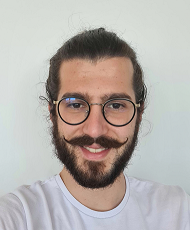 Ornela Bardhi is a scientific advisor to the minister at the Ministry of Health and Social Protection of Albania through the LEAD Albania programme. Previously, she was a Marie Curie PhD fellow where she focused on the application of artificial intelligence in medicine, specifically on cancer. She has conducted extensive scientific research in object recognition, image segmentation, and predictive analytics in cancer in Spain, Ireland, Finland and the US. Before her PhD, she was part of the joint Erasmus+ Master Degree study programme in Pervasive Computing and Communication for Sustainable Development in France, Finland, Russia and Sweden. During her master's degree studies, she founded and co-founded two startups (one in Sweden and the other in Finland). She finished her Bachelor of Engineering (BEng) in computer engineering in Albania and the UK. She is an active member of the MCAA, where she is the current chair of the MCAA Western Balkans Chapter. Ornela organises events to promote scientific research and European grants in Albania and abroad. She holds various awards and has received various grants from the EU.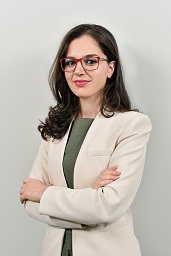 Link to register: https://zoom.us/webinar/register/WN_c1KbwUM0TMK2R6HS2dCtmQ