MCAA Award Ceremony 2015 – who are the winners?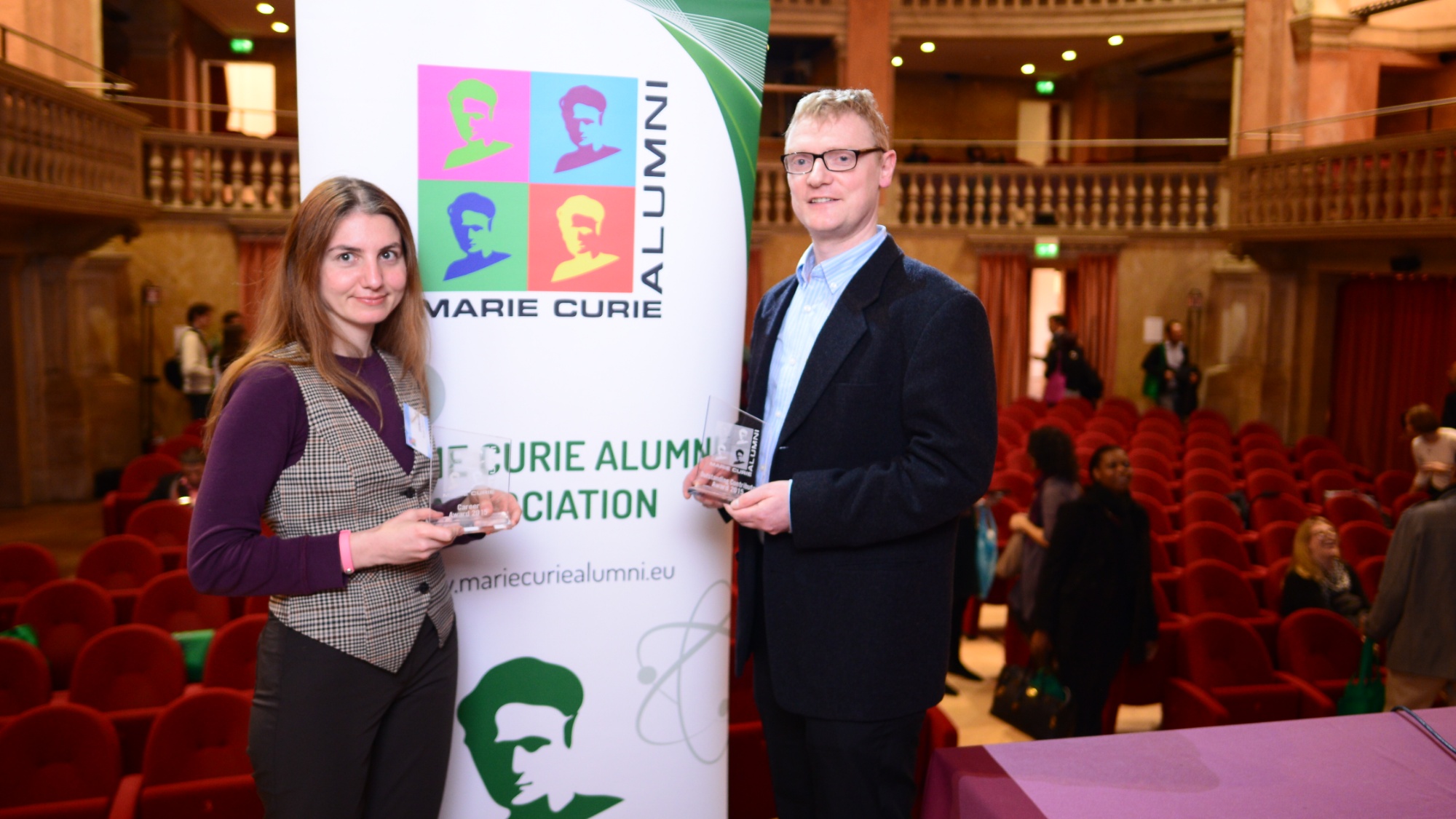 Each year the Marie Curie Alumni Association (MCAA) intends to highlight and reward its members for their actions and activities within the research community. Find out who are the lucky winners of 2015!
Career Award 2015: Dr. Ira Didenkulova
Dr Ira Didenkulova presents the profile of a devoted and talented researcher who has made major contributions not only to her scientific area (oceanography specialising in sea and coastal hazards) but has also been a role model for younger generations of scientists, especially women. Dr Ira Didenkulova is able to reach outstanding achievements in her country as well as abroad. The field of studies concerns hazards; as such it can reach interdisciplinary audiences.
What are the selection criteria:
Value and Impact of contribution to the Marie Curie community;
Effectiveness of outreach activities to the Marie Curie community;
Engagement and commitment to the MCAA.
Alumni of the Year 2015: Dr. Brian Cahill
Dr. Brian Cahill has been rewarded for his outstanding and exemplary contributions and leadership of the German Chapter and his contributions to the entire MCAA community.
What are the selection criteria:
Excellence of results / research work;
Gained awards/prizes in recognition of research activities;
Outreach and Impact of research activities.
We wish both a lot of success in their respective careers!
Selection procedure
Selection of 2015 winners was supported by an Award Committee composed by five independent personalities; theyprovided recommendations to the MCAA Board that made the final decision.
The five members of the 2015 Award Committee were:
Prof. Paolo CIACCIA – University of Bologna (IT)
Prof. Laurent Sébastien FOURNIER – Aix-Marseille Université (FR)
Dr. Anett KISS – University of Sussex (UK) / MCAA Grants & Awards Working Group
Dr. Mojca RAMŠAK - University of Ljubljana (SL)
Dr. Ingrid WAKKEE - VU University Amsterdam (NL)