MCAA Greek Chapter meets again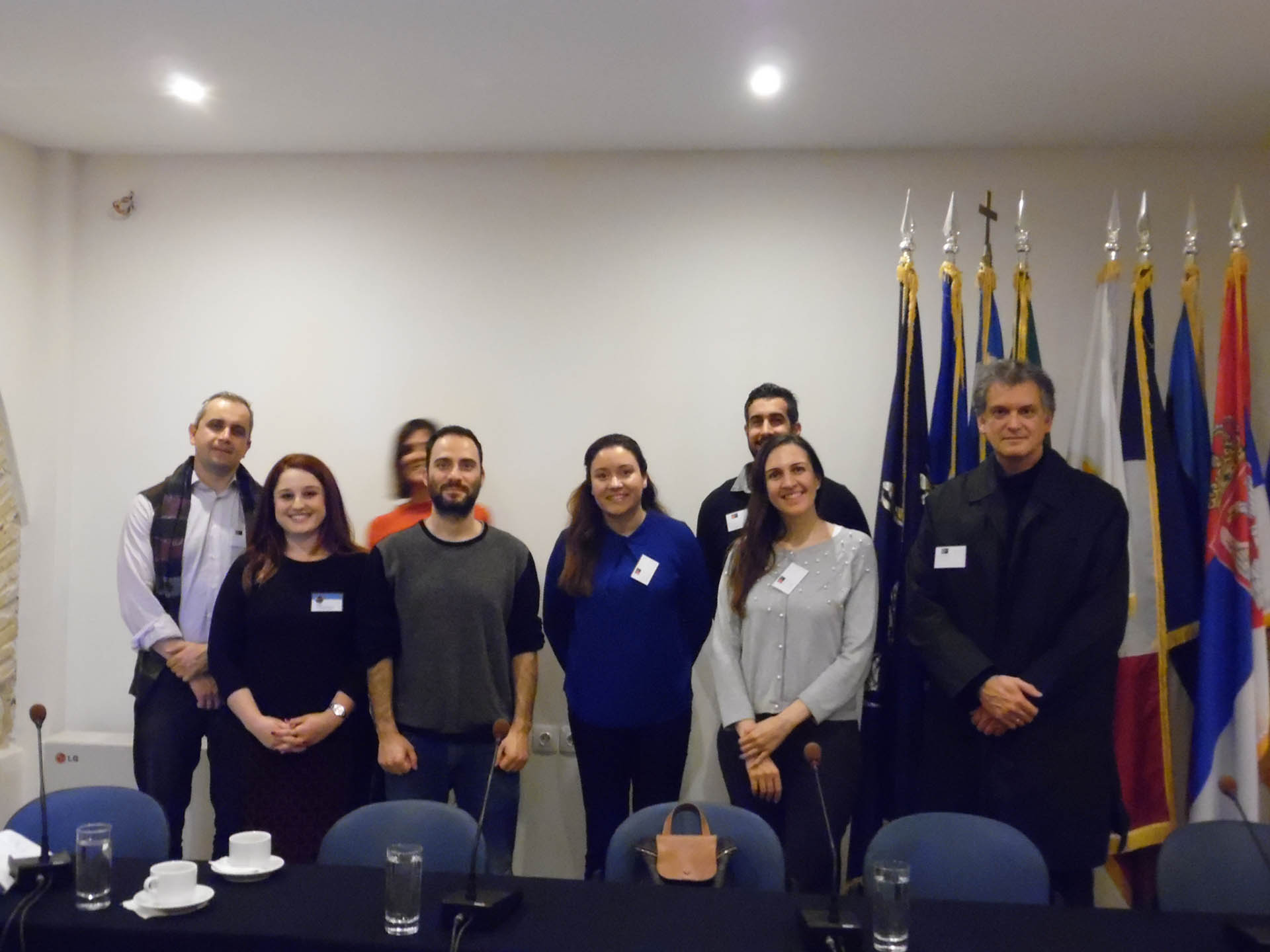 The Greek Chapter's second annual meeting was an opportunity for members to gather and to discuss an upcoming series of seminars to be organised.
The Greek Chapter is organising a number of events based on the annual plan to raise visibility. Welcoming 15 participants, its second local networking meeting was successful in its aim to disseminate information about Marie Skłodowska-Curie actions (MSCA), communicate the importance of effective science communication and organise a scientific talk about a particular scientific topic.
Training and career opportunities for mobile researchers
Maria Tsivertara, an experienced officer who has previously worked at the Directorate-General for Education, Youth, Sport and Culture (DG EAC), presented an overview of MSCA in Horizon 2020.
The former DG EAC, and current liaison officer at the Foundation for Research & Technology – Hellas (FORTH), highlighted that MSCA provide grants for all stages of researchers' careers and encourage transnational, intersectoral and interdisciplinary mobility. The MSCA are open to all domains of research and innovation.
In the final year of the Horizon 2020 framework, the European Commission plans to allocate over EUR 1 billion to MSCA. This represents the biggest annual tranche MSCA has ever had to fund international research training and mobility. Maria Tsivertara presented the last open calls and allocated budgets as well as some important related information about the different types of MSCA. She stressed the excellent performance of Greece in the MSCA in Horizon 2020.
Maria Tsivertara also highlighted how researchers of any nationality who have completed their research period within MSCA can apply for a new MSCA fellowship or a European Research Council grant. She said researchers should have contact with companies, because only 20 % of doctoral students will ultimately have an academic career.
What is more, she presented the new structure of the ambitious EU research and innovation framework programme (2021-2027) and possible actions to increase the success rate of MSCA applications.
Introduction to science communication
Eirini Papageorgiou, Chair of the Greek Chapter, delivered a brief speech on what science communication is and its growing impact on society. "Science constantly intersects with your life. Have you flown in a plane, used a remote device or talked to your car? That's science disguised as an everyday life activity. You may not know how or why, but you appreciate that it's there and it works," she said.
With the growing impact of science on society, raising awareness about science-related topics has never been more important. "Scientists have to sometimes leave the realms of laboratory and communicate the significance of their work clearly, accurately and engagingly to non-experts," added Eirini Papageorgiou.
Science is never boring. However, it's often presented this way. The new Chair explained this is largely due to a bulk of scientists who lack strong communication skills and assume their technical strengths effectively communicate the significance of their work. She then presented why use of proper words does matter and suggested tips for clear communication.
Science communication on stage
Stefanos Georgiou, a PhD student at the Athens University of Economics and Business, presented in plain words his own scientific research work on the 'Energy Efficiency for Cloud Application Systems'.
The former ITN beneficiary explained why energy efficiency is now a concern in different stages of the software development cycle. He also showed how certain programming languages perform in terms of energy in different tasks and their heat maps. He brought the following example to denote how software often causes a great deal of energy waste: "Everyday Facebook users like an average of 4.5 billion posts, share more than 4.7 billion posts with their friends and watch over a billion videos. This total daily activity equals to the monthly average power consumption of a US household."
MCAA and the Greek Chapter
Eirini Papageorgiou closed the meeting by presenting some information about MCAA vision and goals, as well as the services it offers. She also stated the Greek Chapter's current focus will be on organising science communication and career development events. Eventually, she discussed possible role assignment between the Chapter's members and asked for volunteers who could assist in the organisation of the upcoming events.
For more information about the MCAA's Greek Chapter contact greek.chapter@mariecuriealumni.eu