Parents in science
Becoming parents can be challenging for scientists who need to dedicate attention to their children while keeping up with the activities in the laboratory. Did you become a parent recently? Do you have difficulties in combining your numerous lives as a scientist, parent and/or partner? Or are you looking for a safe space where you can simply share your experiences? Join us!
The Western Balkans Chapter is organising a webinar 'The tough bridge: motherhood and science' on 8 March (16:00 CET), to discuss different possible ways to combine scientific career and family life.
Meet the speakers
Mirela Delibegovic is currently the Dean of Research at the University of Aberdeen and the Director (Diabetes) of the Aberdeen Cardiovascular and Diabetes Centre.
She obtained her BSc Honours Pharmacology degree from the University of Edinburgh, in 1999, and PhD in Biochemistry at the University of Dundee, MRC Protein Phosphorylation Unit (MRC PPU), under the supervision of Prof. Patricia Cohen in 2003. She then moved to the States to Harvard Medical School for her postdoctoral research and received the American Heart Association Fellowship for her work on protein tyrosine phosphatases in obesity and diabetes.
In 2007, she returned to the UK on the RCUK tenure-track Fellowship at the University of Aberdeen. At the time she was awarded her tenure-track position she was also pregnant with her first child and moved from the US to Scotland with a two-month old baby. For her first day at work in Aberdeen, she had to take her three-month old son into work with her as she was still unable to get access to childcare. She has juggled motherhood and a dual academic career with her husband, by negotiating conferences, training courses, invited talks and flying in family from abroad to cover childcare for her two children.
Mirela Delibegovic sits on several national funding committees, including Diabetes UK, British Heart Foundation and Diabetes Research & Wellness Foundation and is passionate about career development of staff and students, public engagement in research, collaborations between academia and industry and knowledge transfer.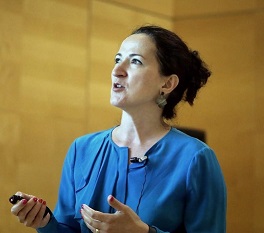 Katrien De Bock was born in Belgium in 1980. She received her Masters in Rehabilitation sciences in 2002. During her PhD at the Research Center for Exercise and Health (University of Leuven – Belgium – from 2002 to 2007), she focused her research on exercise physiology and studied metabolic plasticity in muscle during exercise in the fasting state.
From October 2007 to June 2013, she conducted postdoctoral training at the Vesalius Research Center, Flemish Interuniversity Institute of Biotechnology (VIB - University of Leuven) under the mentorship of Peter Carmeliet. Here, she studied the link between angiogenesis and metabolism during development and disease.
In September 2014, Katrien De Bock received an assistant professorship position at University of Leuven (Belgium), but almost immediately moved to Madrid (Spain) for an intensive research stay in the laboratory of Julian Aragonés where she studied the link between hypoxia and metabolism (02-08/ 2014). In 2015, she decided to take up a professorship at ETH in Zürich where she is currently heading the Exercise and Health laboratory.
Katrien is the mother of four kids. During her postdoc, she used to bring the kids to the lab to help her split cells or weigh mice. She is spending her time between Zurich to work and sleep, and Belgium, where she is full-time mama taxi!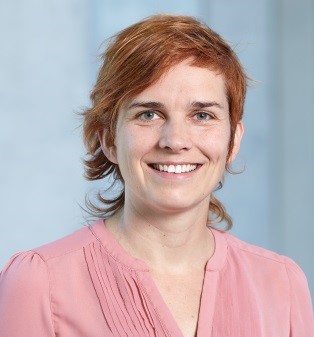 Olga Tura-Ceide established her career in endothelial pathology and regenerative medicine as a PhD in stem cells at the University of Edinburgh. During this time, she had two children, Roger and Nora, and had to manage living and working in a foreign country without grandparents or other family members.
In 2013, she was awarded a Marie-Curie Postdoctoral Fellowship, to return to her home country, Spain; Institut d'Investigacions Biomèdiques August Pi I Sunyer (IDIBAPS), Barcelona, Spain. In 2014 she had her third child, Íria. She is now a Miguel Servet junior group leader of the Vascular Respiratory diseases research group at Fundació Institut d'Investigació Biomèdica de Girona, working with Josep Trueta (IDIBGI) and assistant professor at the University of Girona, with more than 15 years of experience in endothelial dysfunction and angiogenesis in cardiopulmonary diseases.
 Olga Tura-Ceide has authored 55 publications and was awarded 37 international and national grants, 28 of them as principal investigator, responsible for a working package or named investigator. She has presented at over 60 national and international conferences, she is co-inventor of a patent PCT/GB2012/000663 and has been an evaluator of several national or international committees such as the European Joint Programme on Rare Diseases, European Commission Horizon 2020, Fondo de Investigación en Salud (FIS), Instituto Carlos III, The National Research (ANR) of France among others.
She is also a member of COST-ACTION, CA18216-Network for Research in Vascular Ageing and member and work package leader of Strategic Plan CIBER of Respiratory Diseases (CIBERES). The goal of Olga Tura-Ceide´s research is its translation into the clinic, on a bench to bedside basis, with the aim of reaching clinical trial testing.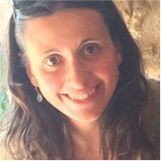 Paola Perrotta was born in the south of Italy in 1986. After high school, she moved to Tuscany to attend a five-year Masters programme at the University of Siena. Upon successful graduation, defending her thesis on inflammatory angiogenesis, she pursued her scientific interest and enrolled in advanced master in oncological pharmacology at the University of Milan (2012-2013).
In 2013, she received a 'Fellowship for young scientists' by the Italian Pharmacology Society for a research study at Yale University (US). Her PhD started in early 2016 as part of Moglynet programme, a Marie Curie European Joint doctoral programme between University of Antwerp and University of Leiden. During her research study, she investigated the effects of glycolysis inhibition in endothelial cells in the context of atherosclerosis using advanced in vitro and in vivo models.
Last year, she became a mother for the first time to a beautiful girl named Rita. At the end of her maternity leave, she will be back in the academic and scientific environment of Prof. Simon's lab at the University of Yale (US).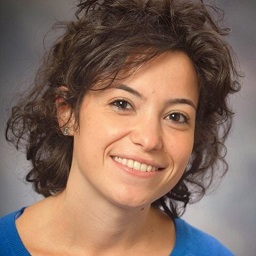 Link to register: https://mariecuriealumni-eu.zoom.us/meeting/register/tJMqc-GoqjgsGdCHychBAjy8-IR0eehmUdf1