Preserving mental health and fighting impostor syndrome in Academia
Have you ever experienced the feeling that you are not 'legitimate' at work? That people around you will soon realise that you are not the professional you 'pretend' to be? This can sound like you have imposter syndrome. If you recognised yourself in this quick description, grab a coffee and join us online on 29 March for a fruitful discussion!
Preserving mental health in Academia is key to guaranteeing good working conditions. The Marie Curie Alumni Association North America Chapter is organising an online meeting on the mental health of academicians, with a special focus on impostor syndrome on 29 March (17:00 GMT – 12:00 EST – 9:00 PST).
Meet the speakers
Zoë Ayres (UK) is an analytical scientist by background with an undergraduate degree in Forensic Science, a Masters in analytical chemistry and a PhD in electrochemical sensor development. After spending several years in Academia post-PhD, she moved to the water industry where she works as an analytical research scientist.
Zoë is also a mental health advocate in her spare time, working towards improving mental health in research settings, primarily focusing on academic mental health. She raises awareness on the common issues people face throughout academia through various campaigns, talks and initiatives, and is the author of the #mentalhealth poster series on Twitter.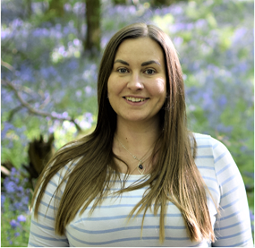 Alexandra Simond (Canada) is a science communicator and advocate for women in science. Her expertise in breast cancer has culminated in the three first-author publications in leading scientific journals including Genes & Development. More recently, she had the incredible opportunity to speak on the TEDx stage about imposter syndrome and the struggles that women face in academia. She now hopes to continue to empower women in their academic and scientific careers.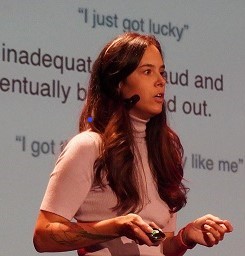 How to join the meeting
Join Zoom Meeting
https://zoom.us/j/99354858447?pwd=V3V3ckJvNUlIdU9ZZFIwdlhZeU5Tdz09
Meeting ID: 993 5485 8447
Passcode: 172673
One tap mobile
+12034329666, 99354858447# US (Bridgeport)
Dial by your location
+1 203 4329666 US (Bridgeport)
Meeting ID: 993 5485 8447
Find your local number: https://zoom.us/u/alMw8S0mw
Join by SIP
99354858447@zoomcrc.com
Join by H.323
162.255.37.11 (US West)
162.255.36.11 (US East)
115.114.131.7 (India Mumbai)
115.114.115.7 (India Hyderabad)
213.19.144.110 (Amsterdam Netherlands)
213.244.140.110 (Germany)
103.122.166.55 (Australia Sydney)
103.122.167.55 (Australia Melbourne)
149.137.40.110 (Singapore)
64.211.144.160 (Brazil)
149.137.68.253 (Mexico)
69.174.57.160 (Canada Toronto)
65.39.152.160 (Canada Vancouver)
207.226.132.110 (Japan Tokyo)
149.137.24.110 (Japan Osaka)
Meeting ID: 993 5485 8447
Passcode: 172673