You can spend an inspiring week with Nobel Laureates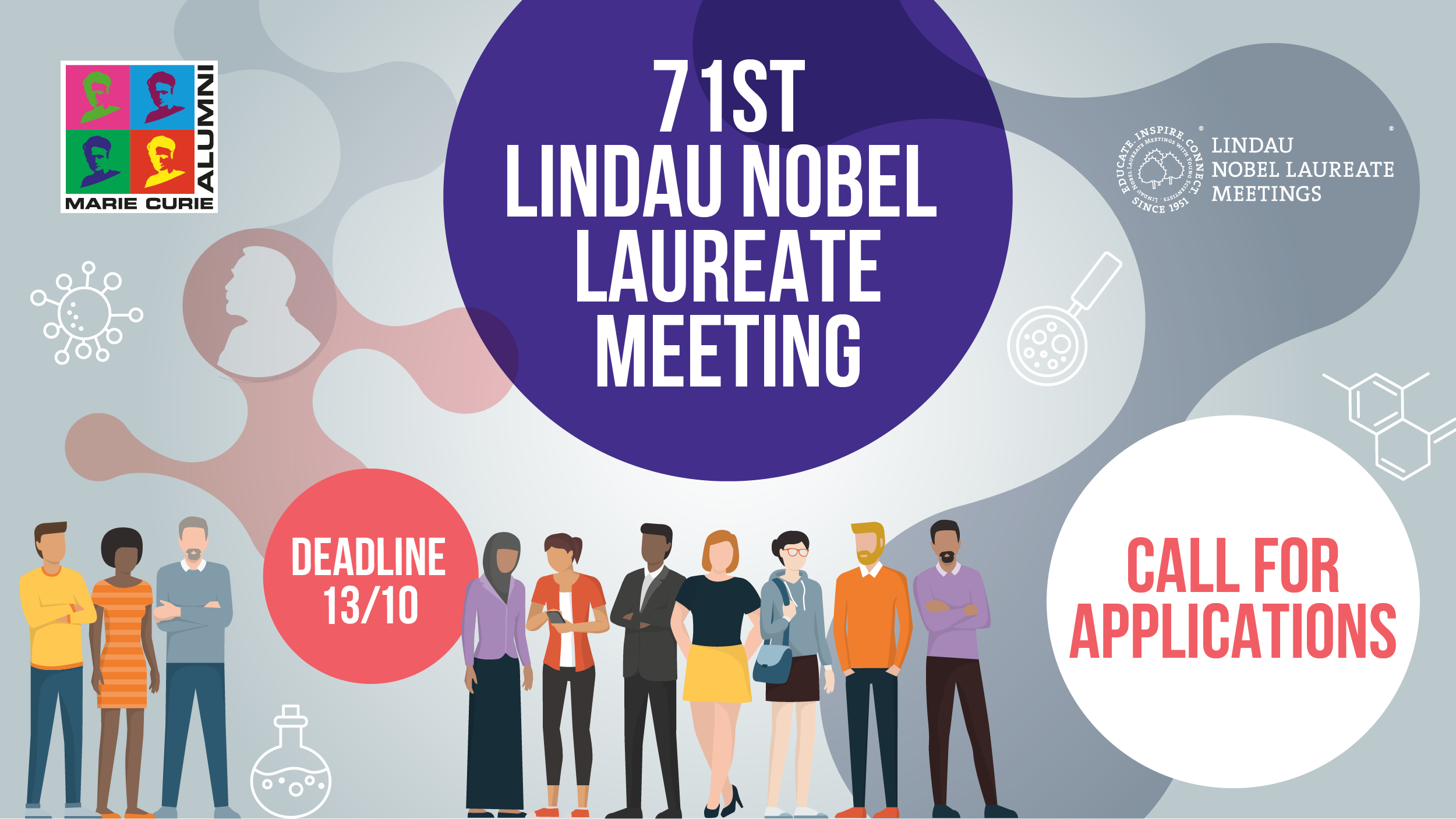 The 2022 Lindau Nobel Laureate Meeting is a once-in-a-lifetime event for young scientists. Don't miss the application deadline.
Once every year, dozens of Nobel Laureates gather at Lindau to meet young researchers and scientists from all over the world. The next gathering will be held from 26 June to 1 July 2022 and it will be dedicated to chemistry.
If you're under age 35, and are a current/past Marie Skłodowska-Curie (MSCA) fellow, don't miss this opportunity! Apply to become one of some 600 highly-talented young scientists joining 40 Nobel Laureate's for lectures, panel discussions and small-size discussion sessions.
'In Lindau, you have a lot of people in one place who share your struggles, your hopes and your excitement to support science. And I think that's just amazing,' said Niamh Kavanagh, one of the Lindau Alumna who was selected to attend the 69th Nobel Laureate Meeting.
The 71st Lindau Nobel Laureate meeting is expected to be the most inspiring yet. As many as 600 young scientists from all over the world will get the unique chance to spend an inspiring week with about 40 Nobel Laureates. This event will be an opportunity to exchange experiences and establish valuable contacts in science, and beyond.
MSCA fellows are welcome
As in previous years, the European Commission will nominate a number of Marie Skłodowska-Curie fellows to participate at the meeting.
To be eligible, participants are required to demonstrate an excellent academic record and speak fluent English. Also, they should not have participated before.
Fellows also need to ensure they have the necessary funding to meet their part of the costs (EUR 1,250) and their travel expenses.
If this sounds like you, check the call for applications and fill in the application form.
Deadline and contact
Applications must be submitted by Wednesday 13 October 2021, 17:00 CEST to EAC-MSCA-LINDAU@ec.europa.eu.
If you require any further information, please contact EAC-MSCA-LINDAU@ec.europa.eu.
Further information
Lindau Nobel Laureate meetings