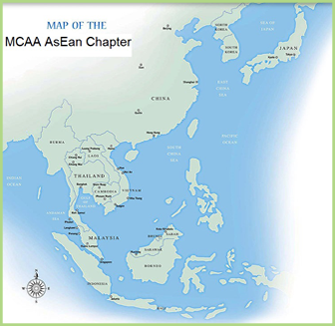 Dr Someshwar, you coordinate the Asean chapter. Can you tell us about its creation?
The ASEAN Chapter is a regional chapter of the MCAA and the prime point-of-contact for all Marie Curie Fellows and Alumni in Far East Asia. It encourages local networking, recruits and attracts new members to the Association, and generally enhances the image of the MCAA within the oriental Asian region.
How many members are you targeting in this Chapter?
The Asean Chapter covers a vast region. It is the second biggest MCAA chapter and only next to African Chapter in terms of area. So the potential is huge. We are targeting at least 500+ members and to achieve this target, we are going to launch a promotional campaign across the region.
What activities are you planning?
We are planning to launch a promotional campaign entitled 'Why Research in the EU?' In the framework of this campaign, we are planning to organise MSCA and MCAA promotional events across different universities within the region.
Design a Logo for the Chapter Contest – we want members to design a "local flavoured" logo that symbolises the vision and mission of the Chapter.
MCAA – Fame Lab Contest: explain your research in 2 minutes! The aim is to encourage members in science communication.
What would you tell members to encourage them to join?
One should join the chapter for the following reasons (to name a few):
To grow their professional network;
To develop transferrable skills like science communication;
To keep themselves updated about different opportunities in the EU;
To participate in the upcoming contests and win cool prizes;
To give back to the community that has given us so much by helping Marie Curie Fellows.