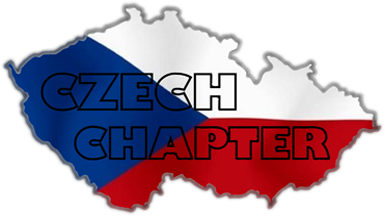 Dr Acosta, you coordinate the chapter. Can you tell us about its creation?
The Czech Chapter emerged from a workshop organised by the MCAA in Brno (the Czech Republic) in late spring. Some of the participants of the meeting liked the idea of getting together to create the Chapter in order to promote networking among the MCAA members in the Czech Republic, enhancing cooperation and supporting new synergies in the region, and of course reaching out to the MCAA community.
How many members do you have and how many are you targeting?
The Czech Chapter currently has nine members. We are from different countries, of course Czechs dominates, but we have a couple of foreigners from India, Hungary, Cuba and Bolivia among us, who are MC fellows in the Czech Republic. In the future, we would be very pleased if the Czech Chapter counted at least 15 – 20 members.
What activities are you planning?
As I mentioned before, the main plans of the Czech Chapter are to promote networking among the MCAA members, also to provide a strategic contact point in Central-East Europe that might attract not only Czech members but also MC Fellows/Alumni from Slovakia, Austria and Poland, which could in due course encourage the establishment of new Chapters in Slovakia and Poland.

We are planning three workshops for the working period 2015-2016. The first will be focused on the way the Chapter and the MCAA should be promoted and will evaluate the opportunities for collaborative work among the Alumni.

The second will be a training workshop for the preparation of MC projects, focused on writing Marie Curie Actions project proposals, including: choosing optimal structure, layout, terminology, language and style of writing.

The last one will address MCAA promotion events at national level that seek to bring more active members to the MCAA and to promote dissemination activities of the MCAA Czech Chapter Member.
What would you tell members to encourage them to join?
There are a lot of very good reasons to join the MCAA Czech Chapter, one of them is the great advantage of networking, which will open new opportunities for cooperation among members in addition to other opportunities. Our motto is "Let's not be alone, come among us and join the Czech Chapter".