MCAA Webinar "Good practices in open access to scientific publications and research data management"
Open access provides information that is free of charge to the reader and reusable. Research data is the information collected to be examined and considered a basis for reasoning, discussion, or calculation. It is now widely recognised that making research data and results accessible to all contributes to better and more efficient science and innovation in the public and private sectors. The master class will give you advice and tools on fostering open science practices and being compliant with funders' mandates within research projects, focused on open access to publications and research data management.
Register here: https://forms.gle/DyJherg2sKfQgGuJA
This event is open to MCAA members. If you are a MCAA member, please join MCAA Italy Chapter to reserve your spot for this webinar and learning more about the upcoming events.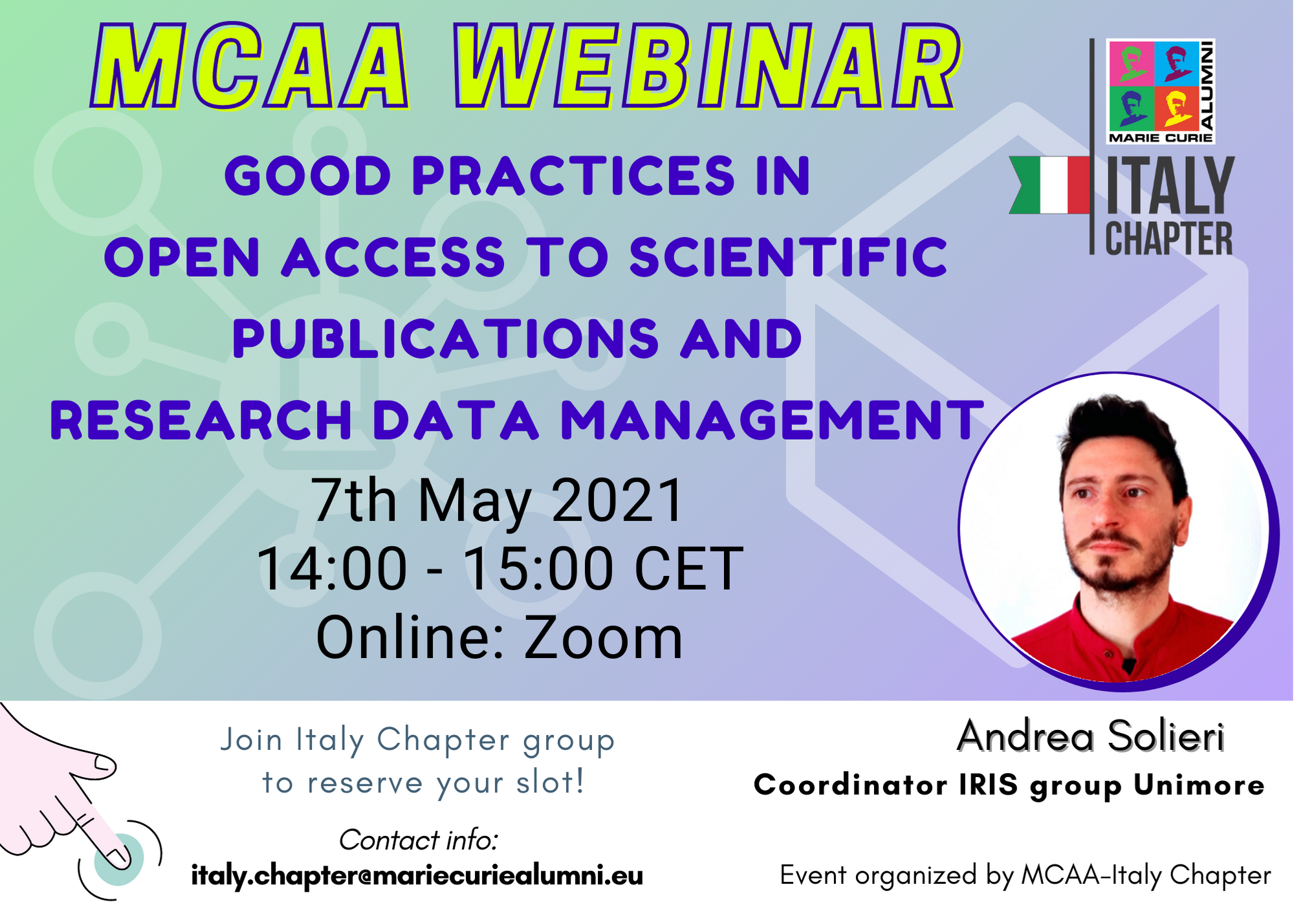 GROUPS