MSCA Staff Exchanges Call 2022: Best Practice with tips & advice from fellow researchers on how to join an MSCA SE consortium
MCAA SEA with EURAXESS ASEAN and MSCA is hosting an interactive best-practice session led by ASEAN researchers who are part of MSCA-funded Staff Exchange Consortia as they share their tips and advice on how your institution can benefit from this unique EU funding programme.
Join us on Wednesday, 5 October, 3 PM GMT 8  for an interactive session to engage with your research peers and to seek their practical advice on how to join a MSCA SE research consortium. The session will feature researchers from Indonesia, Malaysia, Singapore, Thailand and Vietnam. The session will be held in English.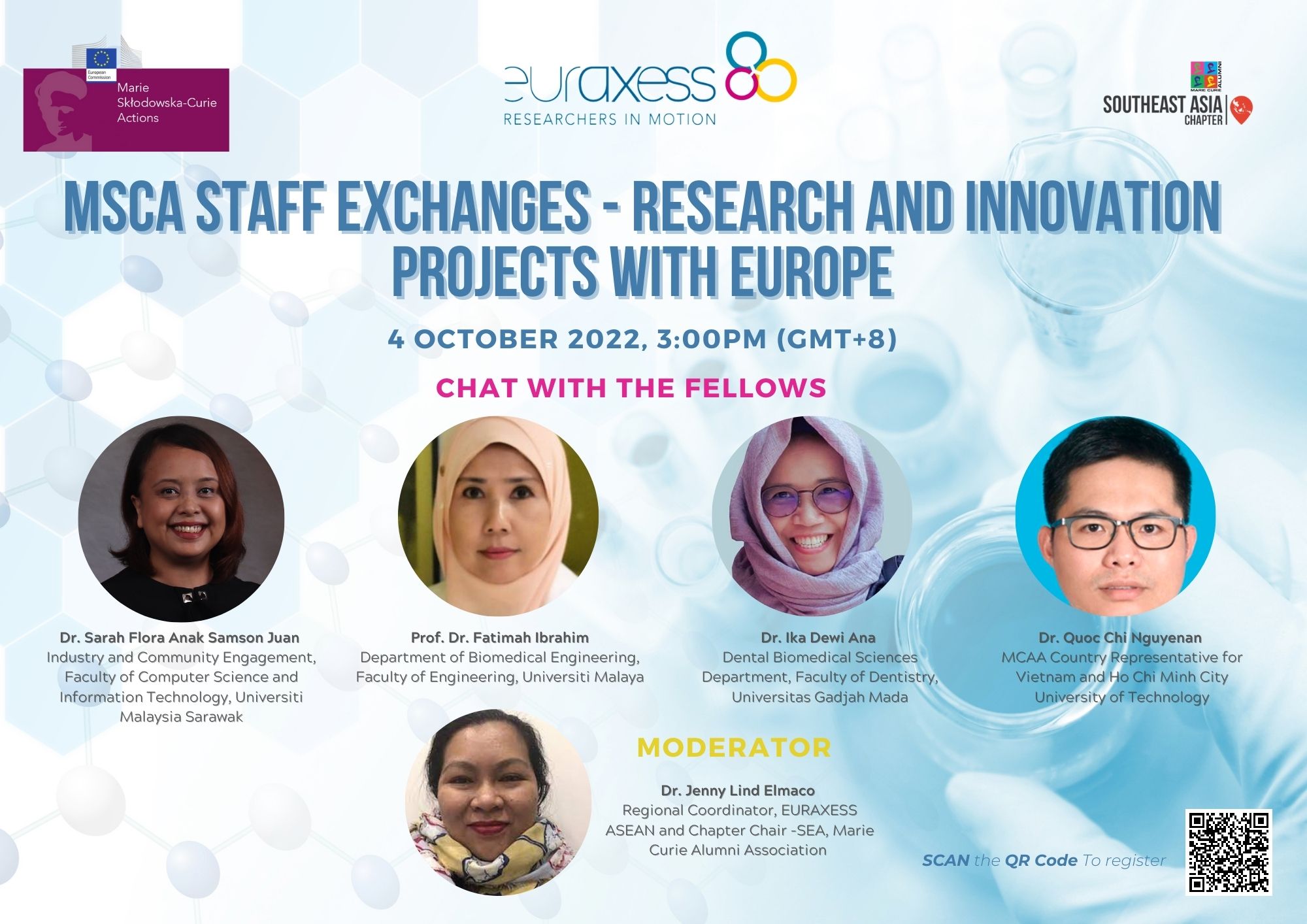 GROUPS
Topics