The Transatlantic Relation from 2021: Where do we go from here?
March 18
11 am EST / 4 pm CET
You are cordially invited to this workshop dedicated to analyze the many political and socioeconomic turning points of the year 2021 in the United States and their future implications in the midst of the challenges of the pandemic context.
The invited scholars will also address the impact of current paradigm shifts for the relation between the US and Europe. They will offer us a diachronic overview connecting past trends with horizons of possibility affecting all policy areas, including research, foreign relations and justice matters.
This is an excellent opportunity to deepen our knowledge and understanding of the changing reality beyond our offices and labs. Do not hesitate to ask about the nuanced dimensions surrounding your daily life in your host environment!
Speakers:
Garret Martin, Sr Professorial Lecturer, School of International Service, American University
https://www.american.edu/sis/faculty/garretm.cfm
Michael J. Williams, Associate Professor, Public Administration and International Affairs, Syracuse University
https://www.maxwell.syr.edu/pa/Williams,_Michael_J_/
Billy Davies, Associate Professor Department of Justice, Law & Criminology, American University 
https://www.american.edu/spa/faculty/davies.cfm
Chair:
Cristina Blanco Sío-López, MCAA-NA Chair / MSCA GF, University of Pittsburgh / Ca' Foscari University of Venice
*Image credits: Unsplash / Renée Fisher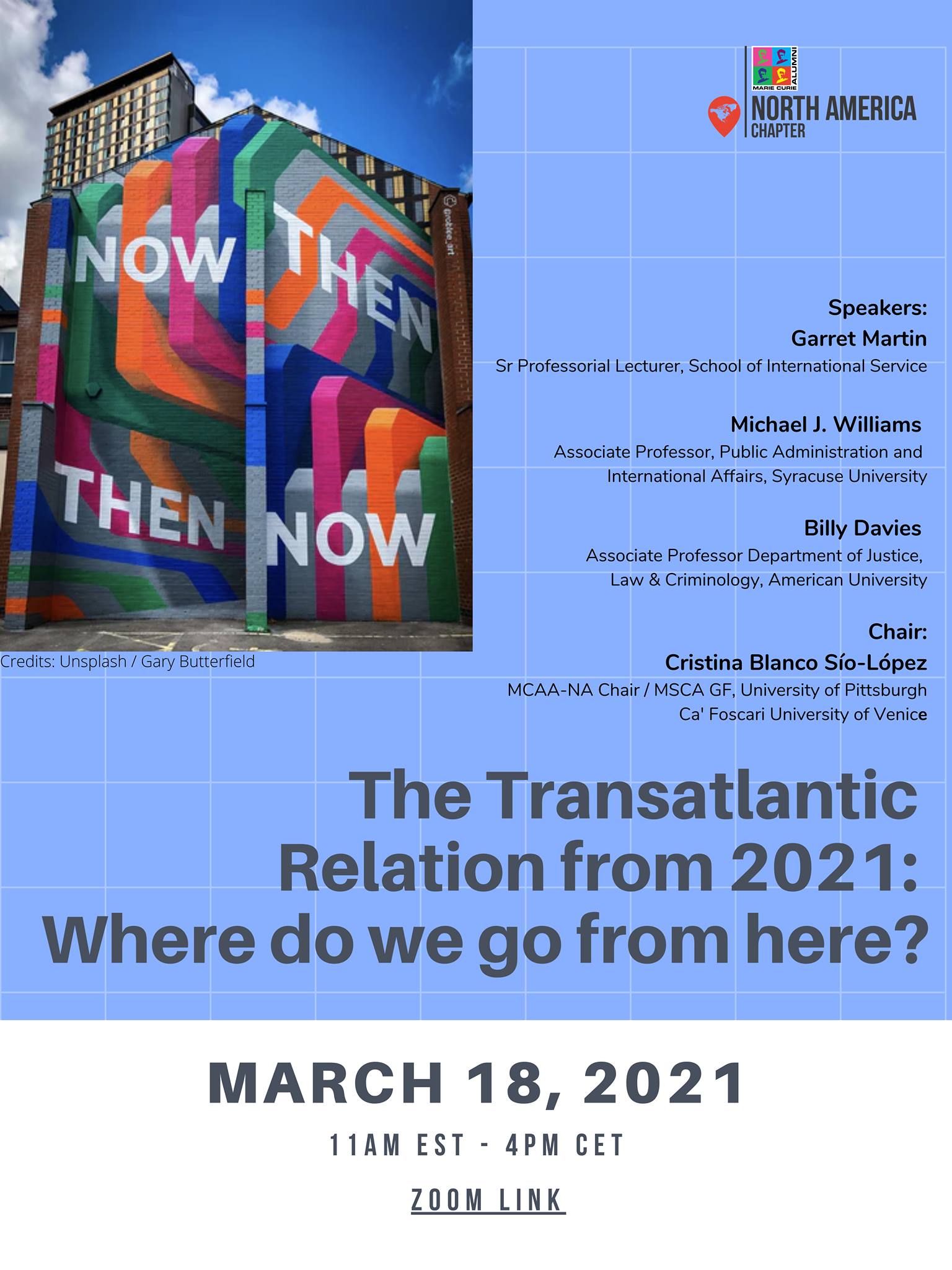 GROUPS