Registration
The MCAA Annual Conference and General Assembly took place at the University of Leuven, Belgium, on the 2nd and 3rd February 2018.

The Annual Conference took place on the 2nd February 2018 and was open not only to MCAA members, but also non-members.

The MCAA General Assembly took place on the 3rd February 2018, and was restricted to MCAA members! This year, a new Board was elected by MCAA members.
Venue
Leuven is the capital of the province of Flemish Brabant, in Belgium, and is located about 25 kilometres (16 miles) east of Brussels. It is the eighth largest city in Belgium, and the fourth in Flanders.

Nowadays, Leuven has a large student population, mainly concentrated around the city centre. The Faculty of Medicine of KU Leuven has a broad variety of medical and paramedical disciplines, targeted to adolescents and professionals pursuing further education. It also pays a lot of attention to skills-oriented education and internationalisation, always keeping close contact with its extensive alumni network.
Find more info about the venue and how to get there.
Live streaming
Did you know that parts of the conference can be followed remotely via our live stream?
Annual Conference
open to public
General Assembly
MCAA members
PARTNERS
AGENDA
Registration and reception of participants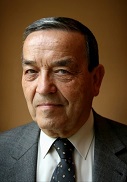 Louis Tobback
Political career
Member of the Public Center of Social Welfare (Public Welfare Council) of Leuven (1965-1970)
Alderman of Leuven (1971-1976)
Town Councillor of Leuven (since 1971)
Member of Parliament for the constituency of Leuven (1974-1991)
Chairman of the Flemish Socialist Party in the Chamber of Deputies (1978-1988)
Senator for the constituency of Leuven (1991 - 2003)
Chairman of the Flemish Socialist Party (october 1994-april 1998)
Mayor of Leuven (since 1995)
Ministerial office
Minister of the Interior, of the Modernisation of Public Services and of the National Scientific and Cultural Institutions (1988-1992)
Minister of the Interior and of Civil Public Servants (1992-1994)
Vice-prime Minister and Minister of the Interior (1998)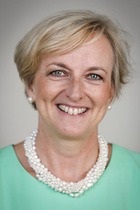 Professor of Comparative Literature and Translation Studies at KU Leuven where she teaches courses on European Literature, Comparative Literature and Translation and Plurilingualism in Literature. Currently (2017-2021) she is vice rector of Research Policy at KU Leuven.
She was director of CETRA (Centre for Translation Studies;) from 2006-2014 and is now board member. Her current research interests concern translation policy, intercultural mediation and transfer in multilingual cultures, past and present.
She is the author of numerous articles and chapters on these topics .
She has been review editor of Target International Journal of Translation Studies. She was coordinator of 2011-2014: FP7-PEOPLE-2010-ITN: TIME: Translation Research Training: An integrated and intersectoral model for Europe. She is former Secretary General (2004-2007) of the European Society for Translation Studies (EST) and Chair of the Doctoral Studies Committee of EST.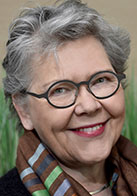 After finishing a school for higher vocational education and working in a child psychiatric clinic, Trudy Dehue first graduated in psychology and next in philosophy of science. In 1995, she became a full professor at the university of Groningen.
Trudy Dehue is a philosopher and sociologist of science with a special interest in disciplines studying mental and brain disorders. She investigates the values and assumptions driving scientific research and argues that the quality of research as well as democracy are served by more public awareness of these values and assumptions.
Patricia Reilly is Deputy Head of Cabinet for Commissioner Tibor Navracsics (Education, Culture, Youth and Sport and the Commission's Joint Research Centre). Previously, she was a member of the Cabinet of European Commissioner for Research and Innovation Máire Geoghegan-Quinn (2010-2014), and Patricia qualified as a veterinary surgeon from University College Dublin, and worked in mixed clinical practice until 2001, when she joined the Irish Department of Agriculture, Fisheries and Food. In 2004 she joined the Irish Embassy in Warsaw as Ireland's first Agricultural Attaché to Poland, returning to a veterinary management position in Dublin in 2008. Patricia is also a graduate of the Honorable Society of the King's Inns, Dublin, and further academic qualifications include an MSc in European Food Regulation and a Diploma in European Law from the Law Society of Ireland.
Parallel Sessions:
Session Description: Recently, Innovation has become a priority for European policy makers to stay competitive on a global scale. In this session we will explore different facets of innovation, its benefits and challenges.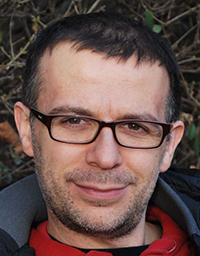 Marco Masia is vice chair of the Marie Curie Alumni Association. In this role, he has supervised initiatives related to Open Science, Science Communication, Innovation, and Entrepreneurship. He holds a PhD in Physics and he has recently obtained an Master in Business Administration. He is interested in the societal impacts of research and in the policies to foster positive change.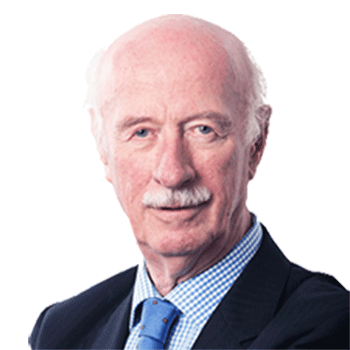 Dirk was Secretary General of the Union of Industrial & Employers' Confederations of Europe (UNICE, now BusinessEurope) from 1998 to 2001, having previously chaired UNICE's Committee on State Aid. He has held several other posts including Chairman of the BIAC Environment Committee in the OECD, Secretary and later Treasurer of the Society of Chemical Industry Europe Committee, and sat on the Transatlantic Policy Network (TPN) Programme Committee. He is also a former President of the British Chamber of Commerce and was honoured with an OBE by the British Government for this. He joined ICI, the UK Chemicals company, in 1970 and worked in various businesses within the group in Rotterdam, London & Brussels before becoming national Head and Group Manager of EU Government Relations for ICI from 1987-1998.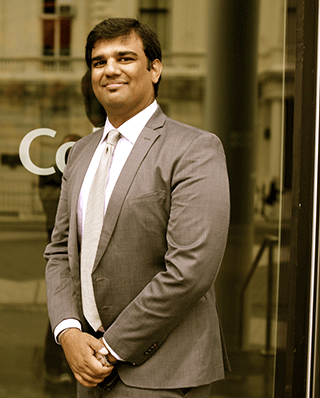 Rahul Bansal (MBA, Imperial College London) is the Deputy Director of Education at Climate-KIC which is Europe's biggest initiative on driving climate innovation. Rahul has extensive experience in corporate development, strategy, start-ups and investments across various industrial sectors. After working in an eco-system for early stage commercialisation of business ideas, he advised global organisation and executed multi-million dollar strategies across UK, Europe, South Asia, China and Australia. He has been working with world's most dynamic centres for innovation and entrepreneurship, which has provided him an academic platform with cutting-edge research, a living entrepreneurship lab and an invaluable global network of expertise and experience. Outside work, Rahul has served as board member, mentor and volunteer for social enterprises and enjoys experiencing different cultures, cuisines & landscapes around the world.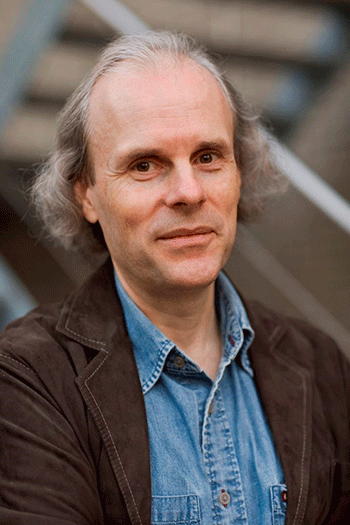 Marc Heyns
Marc Heyns received the M.S. degree in Applied Sciences (Electronics) in 1979 from the University of Leuven, Belgium. In 1986 he received the Ph.D. degree from the same University. In January 1986 he joined IMEC where he became Department Director and Program Director responsible for a research group working on ultra-clean processing technology, advanced high- gate stacks, environmentally benign processing, Ge and III/V CMOS and advanced devices. He became an IMEC-Fellow in 2001 and a Professor at the KU Leuven at the Department of Materials Engineering in 2005. At the KU Leuven he is program director of the master on Nanoscience, Nanotechnology and Nano-engineering. Marc Heyns has initiated and led as a program director various research programs at IMEC. His current research interests focus on "Exploratory and Beyond CMOS Technologies", including research on novel materials and devices for ultimate CMOS, nanowires, graphene, 2D materials, superlattices and spin-based devices.
Dr Kathinka Best is a Senior Expert Strategy at Arvato Supply Chain Management Solution (SCM). Kathinka has a background in economics, business administration, and social science. During her doctoral studies, she researched i.a. the German science system, taught at several universities, and received her PhD for a thesis on "Innovation through Diversity". Thereafter Kathinka joined Bertelsmann as Diversity Manager and co-founded Daheim, an online platform promoting intercultural understanding and language exchange. At Bertelsmann, she conceptualized, coordinated, and implemented activities to foster diversity among the 116,000 employees. In her current position, Kathinka develops and implements the Group Strategy at Arvato SCM (a Bertelsmann subsidiary). By the time of the MCAA Annual Conference, Kathinka will have switched to Bertelsmann Corporate Strategy Department.
Session Description: Session Description: Researchers are attracted to research by the continual intellectual challenge in addressing topics at the frontier of scientific and academic development. There are many moments of elation and pure joy that we experience in research: when an experiment starts working for the first time or when a grant application is accepted. MCAA will launch a book for children this year about Marie Curie that is subtitled "The Power of Persistence". Research is very often an extremely hard slog. We often have to deal with disappointment. We also have to deal with extremely uncertain career development paths. Current research shows that mental health issues are more prevalent among early-career researchers than other comparable populations. This session will describe the issues affecting researchers and what can be done to address them.
Session Description: In recent years the Open Science concept has gained interest among the European scholars, researchers, academics and policy makers. The European Commission set a goal for 2020 to make Open Science a reality for all public funded research projects.
Much has been discussed about what Open Science means, how it works, who the beneficiaries are, and what the ultimate goal is. However, the most important question that currently imposes is how can we make researchers more aware of Open Science? In other words, how to encourage researchers to share research ideas, methodology and data, and how all of this could work in the current impact-factor award system. To reach openness in science, a revolution of means and minds is required, not only from researchers, but from policy makers and universities as well.
The Policy Working group of the Marie Curie Alumni Association has teamed up with high profile representatives of the most important stakeholders to propose a discussion. We aim to identify which are the most important and immediate steps required to open the way for what is already perceived as the most important revolution in modern science. We will discuss what further improvements are required to make Open Science an established part of the research workflow; from sharing data, methodology and interpretation in open peer-review, to open access publishing. We will put special emphasis on the implementation of Open Science in research and evaluation, and its valorisation as part of the researcher's curriculum.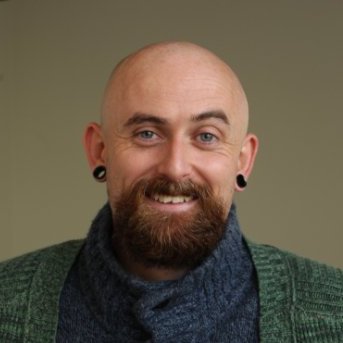 Gareth O'Neill is a doctoral candidate in linguistics at Leiden University and is president of the European Council of Doctoral Candidates and Junior Researchers (Eurodoc). He represents in this role the interests of 32 national associations of early-career researchers across Europe. He is particularly interested in science policy for researchers and in improving the broad implementation and skills training of Open Science in Europe. Gareth was actively involved in the Dutch National Plan for Open Science, is a member of an advisory group on Science with and for Society under the Ministry of Education, Culture, and Science in the Netherlands, and is a member of the expert group on Education & Skills under Open Science at the European Commission.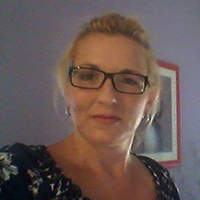 Dr Maja Mise works in Archaeological Science with emphasis on the ceramic material. She is an expert in the Classical and Hellenistic pottery and ancient Mediterranean trade and cultural connections. In her work Dr Mise is combining Classical Archaeology and Anthropology with analytical methods draw from the Natural Science, such as geology and chemistry. She published her PhD thesis in Archaeopress, that gave her international recognition in the field, and 15 peer-reviewed papers. She was invited to give lectures on topics of the ancient Adriatic at the British School of Rome, and University of Thessaloniki and Fribourg. Her current work includes provenience studies of the ancient pottery from Dalmatia (Croatia) in collaboration with the University of Fribourg in Switzerland, Croatian Geological Survey and Osservatorio Geologico di Coldigioco in Italy. She has organised international Adriatic Connectivity workshop at University of Split, the first workshop on the data sharing among scholars working on the archaeological material from the Adriatic-Ionian region. Dr Mise is member of the EAA, IARPotHP and the Open Science task force leader of the Policy Working Group of the MCAA.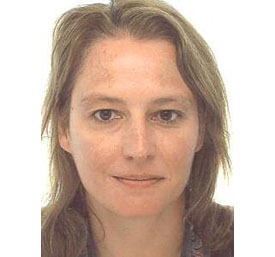 Dr Fabienne Gautier was nominated Head of Unit of the European Research Area (ERA) Policy and Reform Unit in the European Commission (DG Research and Innovation) in June 2014. Prior to that she had been the Acting Head of Unit since September 2012, and the Deputy Head of Unit since April 2011. She supports the coordination and development of an ERA policy Framework as part of the Innovation Union Flagship Initiative of the EU's Europe 2020 Strategy.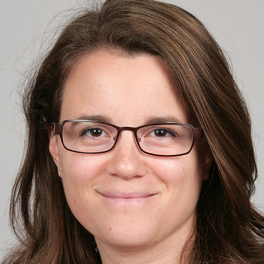 Micaela Crespo holds a Master's degree in Chemical Engineering from the University of Barcelona (Spain) and a PhD in chemical engineering from EPFL (Switzerland). She subsequently obtained a Marie Curie Fellowship for a post-doctoral stay at the University of Cambridge during which she obtained a project management certification and chaired the policy working group of the Marie Curie Alumni Association (2016-2017). Micaela is now Open Access coordinator at the University of Lausanne (Switzerland) where she's in charge of developing and implementing an Open Access strategy for the University.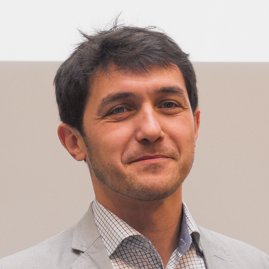 Dr Ivo Grigorov is a Research Coordinator for EU Programmes (FP7 and Horizon 2020), fundraising, grant proposal formulation, societal impact of research through Open Science & Public Engagement. He interest is the focus on optimising researcher's and research organisations' strategies for translating research in societal context, and deploying Open Science, and knowledge transfer to optimise research output transfer.
Moderator: Anupam Yadav
Session Description: This short session is all about on-spot networking with our diverse selection of employers and support networks, from life science to engineering disciplines. The workshop will help young researchers prospecting for career opportunities, and offer researchers a wider view on the possibilities around research support facilities around the EU and even pension schemes being set up for the future. Researchers will be invited to discover these participating organizations, meet face to face with employers of their interest, exchange ideas and discuss further how to enhance their employability and access to research facilites.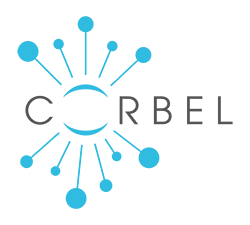 Marzia Sidri is project officer at the European Molecular Biology Laboratory (EMBL) in Heidelberg, Germany. She has more than 10 years experience in the management and coordination of European multi-partner projects in life sciences, in particular of Marie Skłodowska-Curie Networks and Research Infrastructure projects. She collaborates with the Euro-BioImaging Research Infrastructure and the CORBEL project team at EMBL, both part of the ESFRI Biological and Medical Research Infrastructures. Enabling cross-disciplinary research and a competitive training for young researchers, as well as promoting more equality of opportunities in research and access to technologies and knowledge, is at the heart of her interests. Marzia has a background in Biology, and holds a PhD in marine biology.
At the MCAA General Assembly, she will present Euro-BioImaging, the Research Infrastructure for imaging technologies, and the CORBEL project, that coordinates the efforts of Euro-BioImaging and other Research Infrastructures in the biological and medical fields.

About Work in Denmark
Work in Denmark is a free service for international jobseekers and Danish companies. Our website www.workindenmark.dk is the official Danish website for international recruitment and job seeking. On the site, you will find need to know and nice to know information about living and working in Denmark.
On Workindenmark.dk you will find specific information:
• In our job bank, you can search for jobs in Denmark with companies looking specifically for international candidates.
• You can submit your CV to our CV bank and make your qualifications and competencies visible to Danish companies and to the recruitment consultants at Work in Denmark.
• You and your family can find useful information on all aspects related to moving to Denmark for work.
Presentation: Working and living in Denmark
Denmark has a lot to offer both in relation to private and work life. In Denmark, the welfare society is characterised by a highly developed welfare system with childcare, schools, healthcare, et cetera. Previous studies have shown that a majority of foreign national professionals in Denmark felt that their quality of life increased while living in Denmark. Due to staff shortages within certain fields such as Life Science and Biotech, Danish companies are looking for a talented international workforce. Companies in Denmark are known for their good working conditions, modern facilities and high-quality technical equipment. Competence development is highly prioritised and most workplaces regularly offer further education to their employees. As a foreign national, it is possible to start your new life in Denmark without speaking Danish as nearly all Danes speak English.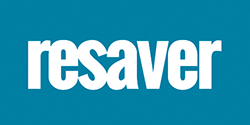 "RESAVER is the European Commission's initiative to enhance cross-border researchers' mobility. RESAVER is a Pan-European pension fund that enables research employees to retain the same supplementary pension arrangement when moving between countries or changing jobs. As a result, it allows employers to attract top-tier researchers and benefit from a more efficient management of pension plans. RESAVER will also offer a private pension solution for individuals working with a research organisation with or without an employment contract.
RESAVER is a pioneering initiative that could eventually ensure adequate, safe and sustainable pensions for mobile employees working in the European research sector"

Indi Seehra is an Independent Director for RESAVER, a multi-employer, multi-currency and multi-country Pension Scheme for organisations who are engaged in Research activity across Europe. He is also the Chair of the Board of the parent company to Vitae, CRAC. Vitae is a programme of work dedicated to releasing the potential of Researchers through transforming their professional and career development. In addition, Indi is the Director of Human Resources at the London School of Economics and Political Science. Until May 2014, he headed up Human Resources at the University of Cambridge and is a Visiting Member of Jesus College, Cambridge.
Indi has also held a number of significant private and public sector UK appointments including HR Director of the Crown Prosecution Service and subsequently the National Crime Agency. Over recent years he has been involved with respective European Union Task Groups looking to overcome the barriers to mobility for Researchers.
Indi has strong interest on pension matters and is a regular speaker at International conferences.
Imer Muhovic
Talk title: "Software for Humans"
Imer is a bioinformatics engineer currently working at aScidea, a bioinformatics company based in Barcelona. He is an ESR at the SINGEK ITN, where he is creating a web application for analyzing single cell genomics data. In his spare time he likes coding, exercising, and not pursuing a PhD
Parallel activities:
Poster session: MCAA members are invited to submit their posters to be presented during the event. The posters will be exhibited during both days and on the 2nd February from 12h to 14h the author of each poster will be available to provide a short presentation or clarify questions.
Meet & Network with Partners: we are delighted to have this years' sponsor Partners joining us over the two days. We encourage you to use the breaks as an opportunity for Q&As, to meet and network with them.
Improving Your Employability: Industry professionals Association Bernard Gregory (ABG) will be on hand to provide advice on improving your CV, how recruiters see your résumé and to discuss your career plans. Please note these 30 minute sessions are by appointment only, therefore to avoid disappointment, book your place at the ABG stand. Ensure you bring your CV, job description etc.
Registration and Reception of Members.
Administrative procedures
Session Description:
Coffee-break and networking
Election of the MCAA board
Lunch break and networking
Parallel sessions for Working Groups:
Session description: Communication and public engagement are fundamental resources for the growth of MCAA as an association. More importantly, skills in this area are beneficial for professional development of MCAA members. The workshop aims to engage the attendees in an open forum on the goals and strategies for the Communication WG. We will present the initiatives that we realised since the last GA, introduce the ones we are organising for this year, and collect ideas from the people attending the workshop to grow and improve in the future. We want to discuss how members can interact with the contractor, and contribute to the official communication channels of the association (blog, newsletter, social media). Finally, we hope to build a network of communicators that can interact and share experiences and opportunities.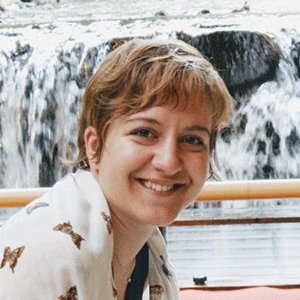 Invitees: Nadia Poulou - Digital marketing manager, Aurelia Chaise - Journalist/web editor, Alex Stylianou - Communication strategist
Valentina Ferro - Experimental physicist graduated from the University of Catania, PhD candidate in biophysics at the University of Dundee, space pirate currently based on earth. She was part of the MC Actions PHOQUS project, working with optical tweezers for biological applications. After having failed to evolve her optical tweezers into light-sabres, she devolved her spare time to science communication. She performed for Bright Club in Scotland, contributed to science activities for kids aged 6-14, organised the famous "Science of Sci-Fi" public outreach talks for the Scotland Chapter. Recently she won the first place in the Scottish '3 min thesis' competition organised by IOP. She writes sporadically on her blog at www.newoldscience.com, and because sleep is overrated, I am also volunteering as a helping editor for the MCAA blog.
Session Description: Career strategy for early stage researchers workshop type session covering:
1. Why the scientist mindset is more relevant than ever
2. What the opportunities in the job market are
3. Where to start
4. How to market your skills
5. How to succeed in interviews
Session Description: Main challenges in Gender Equality and Diversity for Mobile Researchers in Science WG for boosting women scientists career have been identified in the following:
- Introduction and presentation of GEMS WG results of 2017
- Mobility support for women scientists career
- Role Models
- Work Life Balance and Dual Career
This is because mobility support for women in STEM (Science, Technology, Engineering and Mathematics) career is an increasingly important issue in today's world. Cutting edge research tends to be undertaken via international collaboration, often within networks built up by moving to a new country. In addition, many of today's funding opportunities are geared towards international cooperation. There have been quite a few debates and several projects based on extended surveys to understand the role and impact of mobility on a scientific career. Although in general it is true that these issues are sensitive to the country and the scientific field for example, it is believed by the scientific community at least, that there is a connection between mobility and scientific excellence. Rewarding mobility is becoming a concern at the European level because mechanisms to measure in the best and objective way possible scientific excellence are not homogeneous. But still mobility is a key issue to strengthen a researcher's scientific curriculum and be recognised at the international level.
Therefore we have developed an ebook to showcase the careers of women scientists who have undertaken mobility during their careers, many of whom have moved to a number of different countries during their careers to undertake research. Reading about successful scientists who have achieved a healthy work-life balance while moving to new locations will be particularly helpful for those individuals considering mobility in their own career.
There is still a gap between female graduates and the pool of female job applicants – even though the proportion of female graduate students and postdocs in most scientific fields is higher today than it is ever been. Therefore we suggest that focus should be placed on examining the real challenges which women need to overcome, particularly when "mobility" comes into play. Role models who have overcome these challenges will continue to play an important part achieving true gender equity in science. In general people choose mobility as a path to acquiring new and different skills with respect to those available in their country of origin, but the aim of each individual who chooses mobility depends mainly on their previous occupation and age. The benefits gained from the mobility experience and the ease of reintegration afterwards also depend largely on the career stage and country of origin. For people facing such issues the availability of role models who have triumphed over similar situations can be inspiring. Challenges specific to mobility can arise due to family situations; often it can be difficult to fulfill the needs of dual careers. Practical arrangements for the everyday life in a new country, inside and outside Europe, are also a critical issue. All of the women whose stories are included herein agree that mobility is an enriching experience from both the point of view of their personal lives and their careers.
We intend to run the Workshop in three working groups related to the topics above, respectively by:
- Manuela Giovannetti
- Dual Career
- Magda Theodoridou
- Role Models
- Theodota Lagouri
- Mobility for women scientists career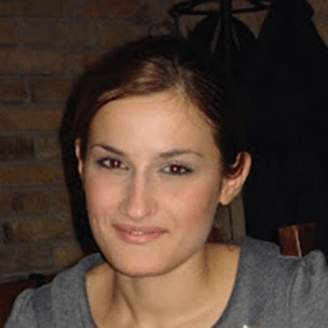 Magdalini Theodoridou
Magdalini Theodoridou holds a 5-year Diploma in Civil Engineering from the Aristotle University of Thessaloniki, Greece and a PhD in Science for Conservation from the University of Bologna, Italy. Her PhD was funded by Marie Curie Actions and focused on the diagnosis of physico-mechanical and mineralogical changes of monumental stones exposed to different conditions. Since 2010, she has been carrying out research and teaching at the Department of Civil and Environmental Engineering at the University of Cyprus. Her research activities include the characterization of materials and the study of decay mechanisms, durability, optimisation of composites for sustainable construction, nanotechnology, phase change materials, self-healing construction materials and structures, non- and micro-destructive assessment of materials' behaviour. Dr Theodoridou has over 50 publications in international journals and conference proceedings. She was recently awarded an H2020-MSCA individual fellowship, which will be hosted at Cardiff University, UK.
She is a member of the MCAA and a founding member of the WG Gender Equality for Mobile Researchers in Science. She has contributed to the e-book of role models for mobility of MCAA women scientists. She has participated in the organisation of conference sessions about Women in Sciences, such as at the EuroScience Open Forum in 2014 and 2016, the European Geosciences Union General Assembly in 2017 and 2018 and she presented at Gender Summit 10 - Quality Research and Innovation through Equality in Tokyo, 2017.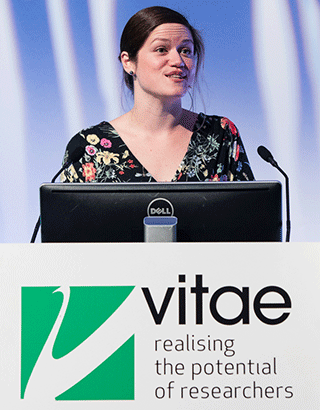 Marie-Alix Thouaille is a doctoral researcher in feminist media studies at the University of East Anglia (UEA), and a project manager at Vitae. Marie-Alix recently completed a survey of the professional development of Arts and Humanities doctoral and early career researchers in the UK. Her report, One Size Does Not Fit All (2017) marks an important addition to our understanding of researchers' engagement with professional development, and poses crucial questions about the skills and competencies of Arts and Humanities doctoral graduates in the context of a competitive and precarious labour market.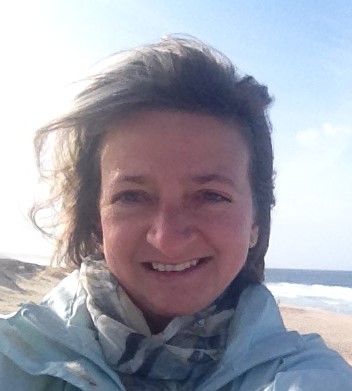 Manuela received a PhD in Natural and Environmental Sciences from the University of Milan (Italy) in 2001. She has a long experience of mobility in Europe and abroad, having successfully conducted researches on fixed-term contracts at the universities in Salamanca (Spain), Milan (Italy), Queen's in Belfast (UK) and Federico II in Naples (Italy). Two of these projects were Marie Curie Individual Fellowships, obtained writing herself the corresponding research proposal. She also was a visiting researcher at the Smithsonian Tropical Research Institute (Panama), the University of Halle-Wittenberg (Germany), Universidad de los Andes (Colombia) and Centro de Investigación Cientifica de Yucatán (Mexico). She is currently the project manager of REALMed, an ARIMENT2 funded project raising authenticity and valorization of Mediterannean food products, leaded by Prof. Cristina Máguas at the University of Lisbon (c3ec - ESFE).
She is also active at Science Policy level, by contribuiting to the understanding of dfficulties encountered by mobile researchers in pursuing their career and mainting an active family balance.
Session Description: During this workshop, we will present the working group, our aims, as well as past, present and future activities. We will engage the audience in the discussion on what our group should focus on in the coming year and discuss means to financing ways of reaching goals of MCAA. Special attention will be given to the role of MCAA in building bridges between research and industry.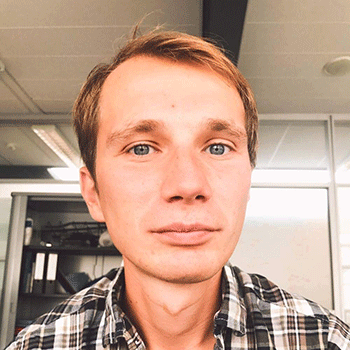 Pavlo Bazilinskyy is a Marie Curie Fellow at TU Delft. He received his double MSc degree in Dependable Software Systems from University of St Andrews and Maynooth University in 2014. Pavlo is involved with startups and is a chair of the Bridging Science and Business working group of MCAA.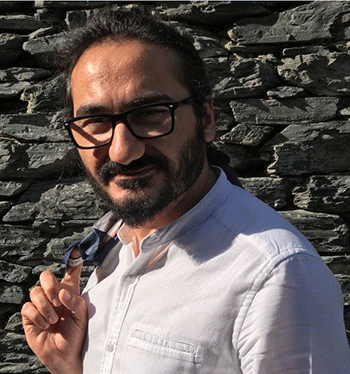 He received diploma in Physics and had two masters: McS. and Master in Social Sciences. After obtaining his PhD at Micro and Nanotechnology Program, he became a multitasking researcher who can work on experimental physics, chemistry, materials science and instrumentation. During his career, he had an opportunity to work at International and National projects collaboration with several groups that resulted in many peer reviewed articles and conference proceedings. He organizes and regularly attends National and International workshop, seminars and conferences based on education. His companies Enerins and He3 are based on developing custom based measurement instruments and wearable power generators. He is currently Marie S. Curie Postdoctoral Fellow at Orsay Molecular Chemistry and Materials Institute at University of Paris Sud 11, Paris/France. He is active member of French Chapter and Business & Science WG of Marie Curie Alumni Association.
Natalia Balcázar is since its foundation in 2005 director of ENVIROpro – European Environmental Project Management, Germany (www.enviro-pro.eu). She studied Geological Sciences at the Complutense University in Madrid and made in 1992 her doctoral thesis in the framework of an ECSC project. After her PhD, she went in 1994 to Germany (Ruhr area) with a post-doc DAAD fellowship and stay at the same research institute further with a Marie Curie individual fellowship (FP5). Her main work areas are on one side the improvement of the use of resources and the energy efficiency for SMEs and municipalities, including the implementation of Energy and/or Environmental Management Systems and Energy-Audits. On the other side, she gives training and support in soft-skills (www.skills-route.eu). Since her arrival to Germany she engages also in the area of Gender Mainstreaming, being at the moment member of the women entrepreneurs network Schoene Aussichten e.V.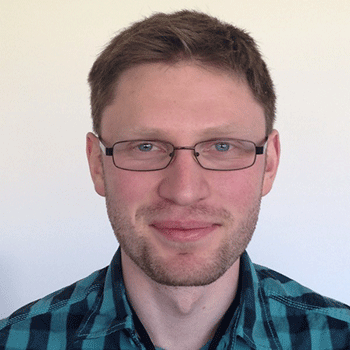 Yaroslav Verkh received an M. Sc. in Chemistry from RWTH Aachen University in Germany.He started his doctoral thesis in April 2015 as a member of the Marie Sklodowska-Curie innovative training network project TreatRec. He focuses on the transformation of organic matter and micro-contaminants in course of wastewater treatments. His research involves mobility among four partners: Institut Català de Recerca de l'Aigua (Girona, ES), University of Bath (Bath, UK), Atkins Limited (Bristol, UK), and Aquafin (Aartselaar, BE). Yaroslav joined MCAA two years ago and was involved in the work of UK chapter, Spanish chapter, and Bridging Science and Business working group.
Session Description: The aim of the Working Group 'Events and Networking' is to promote the conferences in which the MCAA members and Marie Curie Fellows are involved. In this workshop we will discuss the following themes: - To increase the visibility of the MCAA and its Members. Greater visibility will lead to increased participation in important and international events, including: job fairs; events aimed at attracting people to research, such as the European Researchers' Night; and events to promote research and innovation, such as the Euro Science Open Forum. - To work as an interface not only between the public and the research environment, but also between researchers and national and international institutions. - To promote the existence, content and main contacts of the MCAA to groups, companies, autonomous researchers, and political and research institutions. - To facilitate collaboration with Chapters, Working Groups and volunteers, as well as networking among Marie Curie Fellows. We are going to debate a particular case on which E&N WG worked to facilitate collaboration with the Archaeology and Heritage Research Area Group of the MCAA.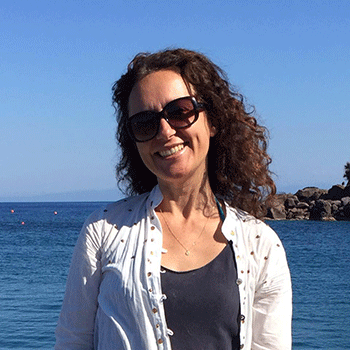 Helen Dawson studied prehistoric archaeology at the University of Cambridge and the Institute of Archaeology (UCL). She is the author of "Mediterranean Voyages. The Archaeology of Island Colonisation and Abandonement", a monograph based on her PhD research, which was published in 2014 by Left Coast Press (now Routledge). Her research project (Marie Curie - COFUND) at the Topoi Excellence Cluster (Freie Universität Berlin, 2013-2015) focused on understanding sense of place and identity within Sicily's minor islands during the Neolithic and Bronze Age. Her current project, funded by the Gerda Henkel Foundation, uses network analysis to understand interaction in the central Mediterranean Bronze Age, focusing on island and coastal sites. Prior to this, Helen worked as a Senior Archaeologist for the Museum of London (2005-11), and as an Associate Lecturer at Birkbeck College (2010) and the University of Kent (UoK) (2006-2013). She is an Honorary Research Fellow at UoK and a Member of the Chartered Institute for Archaeologists in the UK. Helen's outreach activities include being a member of the editorial board of Shima - The International Journal of Research into Island Cultures and acting on the advisory board of the IHOPE islands project. She is keen to develop collaborative projects focusing on issues faced by contemporary island communities (eg. migration, globalisation, climate change) and to hear from people with similar interests.
Session Description: Making Science count in Policy making

The major aims of the Policy working group are to promote discussion and elaborate policy proposals to present to the European Commission concerning topics of relevance for the aims of MSC actions and in the collective interest of all MCAA members. Our activities are often transversal to several working groups and we cooperate with external associations and the European Commission whenever opportunities arise. In this workshop we will discuss the current activities of the Policy WG around various themes, including:
• Open Science
• Career development of MSCA fellows
• Employability of the current PhD surplus
• Researcher's mental health
• Academic Refugees
• MCAA / Euroscientist webinars series
• Research Integrity Courses for MCAA members
• Participation in the ESOF 2018
We invite all those interested in science policy to join us! We welcome new members willing to develop new projects or contribute to current ones.
Session Description: How to make MCAA self-sustainable

The objective of financial affairs working group is to bring transparency in the financial and budgeting procedure at MCAA and set the standard for the future. The ultimate focus is to make MCAA a self-sustainable association. In this parallel session, following topics would be discussed:
1. Introduction and Scope of the working group
2. How to raise funds by organizing career development workshop and events
and attracting sponsors
3. How to make MCAA Self-sustainable?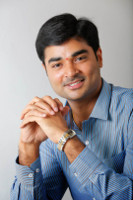 Kiran Chereddy has been in office of Treasurer and Executive Committee of MCAA board (2016-18). He served as an ordinary board member of MCAA (2014-16) and led several task forces.

Outside MCAA, Kiran is a Manager in Strategy and Project Management Office at Novartis Pharma AG, Basel, Switzerland. Before joining the current role, Kiran experienced Sandoz Talent Excellence Program, a future leadership program of Novartis. As a part of this program, he undertook three rotations in three different Novartis business functions in three different countries.

Kiran received 'Licentiate in Pharmacy' from Jawaharlal Nehru Technological University (India) and Erasmus Mundus Master Advanced Spectroscopy in Chemistry from Lille University (France) and Leipzig University (Germany). He joined Marie Curie NANODRUG network at Louvain Drug Research Institute, Universite Catholique de Louvain (Belgium) and received PhD in Pharmaceutical Technology. Keen in business development, he completed Master of Business Administration with majors in Project Management.

Bala Attili is currently serving as MCAA board member and contributor of Financial Affairs working group. Previously, he was chair of BeNeLux chapter and active contributor to internal governance and chapter management working group.
Bala is a final year PhD researcher at Laboratory for Radiopharmaceutical Research, KU Leuven-Belgium. During his doctoral research, Bala has been successful in developing scientific collaborations with national and multi-national pharmaceutical companies alike. Prior to his position at KU Leuven, he worked as an analyst in a European based pharmaceutical company. Bala's educational qualification includes dual master's degree in Pharmacy (MPham) and Business Management (MBA) in International Business. Apart from the above mentioned professional life and qualifications, Bala is also active in non-profit organizations such as iCare (Leuven volunteer organization for old and physically challenged people). Since 2014, Bala is a Mo-Bro: An activist at Movember foundation campaign for male prostate cancer awareness.
Bala is establishing his start up based on 'RadioClicIT (a Kit Based Radiopharmaceuticals)' and awarded second best idea on Exploitation of Research Technology and Knowledge Transfer.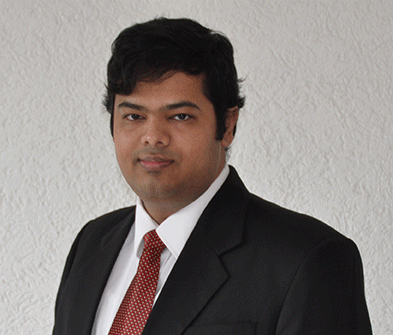 Mostafa is the current chair of the Austrian Chapter of Marie Curie Alumni Association, an active community of researchers providing service, support and guidance for career development. He is currently a post-doctoral researcher at the Technical University Vienna where he not only does research on nanotechnology but also prepare young minds for future scientific explorations.
From his masters degree in University of Twente and research experience at
at Université catholique de Louvain, Belgium, he gathered experience and established an effective network of peers often vital for an early stage researcher. He obtained considerable career development expertise through academic and professional conferences, workshops, training sessions and course works as an attendee and as an organizer himself. His efforts and achievements have own him several awards in research and the "MCAA Alumni of the Year Award 2014".
Coffee-break and networking
Promoting Engagement of Membership within MCAA
Announcement of election results
City visit (for registered participants)
Parallel activities:
Meet & Network with Partners: we are delighted to have this years' sponsor Partners joining us over the two days. We encourage you to use the breaks as an opportunity for Q&As, to meet and network with them.
Improving Your Employability: Industry professionals Association Bernard Gregory (ABG) will be on hand to provide advice on improving your CV, how recruiters see your résumé and to discuss your career plans. Please note these 30 minute sessions are by appointment only, therefore to avoid disappointment, book your place at the ABG stand. Ensure you bring your CV, job description etc.
Members can download official GA documents (minutes of last GA, treasurers report for 2017, etc.) by clicking the "Download" button below.
REGISTRATION
Join our event and take the opportunity to network with an active community of researchers brought together by past or present mobility experience under the European Commission's Marie Curie Programme!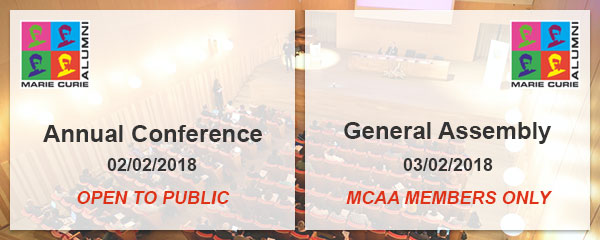 Registration is now closed.
Hotels in Leuven
Although home to a large university, Leuven remains a small town, and does not have a huge number of hotel rooms. Participants are advised to book early to get accommodation in the town itself. There is however a very frequent train service between Brussels and Leuven, so an alternative option (if you cannot find rooms in Leuven) is to stay in Brussels (close to one of the main stations) and 'reverse commute' to Leuven (about 30 minutes by train). Those coming by car may find other accommodation in the Leuven area. The event venue has car-parking for registered participants.
Please note that the information below is for guidance only, and the MCAA is not recommending any accommodation in particular. While we have endeavoured to provide the most accurate information possible, the MCAA cannot be held responsible for any errors or omissions. It is the responsibility of each participant to make their own bookings and payments. The MCAA will not be responsible for any costs, penalties or taxes incurred by any booking or non-arrival.
NB: If you find important information to be added or changed here (e.g. establishments closed or full, interesting non-listed establishments, etc.) please send this information to contact@mariecuriealumni.eu and we will update where possible.
TRANSPORT
There are various transport options connecting Brussels to Leuven.
Leuven train station:
by Air:

Brussels Zaventem Airport (approximate 20km) is the closest to Leuven, and has regularly trains from the airport to Leuven. The train station is located below the main terminal (level -1) a short distance from the arrival and the departure lounges.

IMPORTANT: Take care not to leave the terminal as you will not be allowed to re-enter the terminal as soon as you're outside! Therefore, go straight from the terminal to the train station.

Trains to Leuven run twice every hour, with an approximate travel time of 15 minutes. Information on the all the train schedules can be found on the Belgian Railways website. (on the website enter BRUSSELS AIRPORT as departure station or destination).
by rail:

There are regular rail connections from several Brussels stations to Leuven, with some stations serving other European countries as well as connecting commuters to the Belgian domestic railway network. Further information on the schedules for domestic and international train services can be found on the Belgian Railways website.

International trains (e.g. Thalys, Eurostar, TGV® Brussels-France, ICE and InterCity trains) arrive at Brussels-Midi/Zuid station. From here, many trains leave for Leuven (approximate travel time 30 minutes), with many of them calling at Brussels Central and Brussels Nord stations. Please check the schedules to ensure train times.
You can use local transport options below, or even go green by walking.
on foot:
If you would like to walk from Leuven train station to the venue, it is 3.6km (approximate 45 minutes). The route will take you through the historic city of Leuven. Google maps will give you directions, departure is Leuvan Train Station, destination is UZ Leuven Campus Gasthuisberg O&N 2, Herestraat 49, 3001 Leuven.
The following bus lines depart from Leuven train station and serve the bus stop at Leuven Gasthuisberg Kliniek
Bus line 600 - Buitenringbus Leuven (departs every ten minutes from bus platform 12 at Leuven train station)
Bus line 380 - Tienen-Leuven (departs from bus platform 2 at Leuven train station)
Bus line 334 - Aarschot-Leuven (departs from bus platform 2 at Leuven train station)
These buses will drop you off at the University Hospitals of Leuven (approximately 100m from the venue). Instructions on how to reach the Campus (Gasthuisberg) from there can be found here.
Bus line 3 - Lubbeek-Pellenberg-Leuven takes you straight from Leuven train station (bus platform 4) to the campus Gasthuisberg.
Information regarding time schedules can be found on the Belgian/Flemish bus company De Lijn website.

Free shuttle bus – the organisers will be providing a free shuttle service to and from Campus Gasthuisberg during the course of the event (please check times with the event organisers as they shall be limited through the day). The pick-up/drop off point for this shuttle service will be from Margarethaplein (approximately 1km from Leuven train station) and NOT Leuven train station. Directions to Margarethaplein are:
- On exiting Leuven train station walk straight ahead past the monument in Martelarenplein square, continue on Bondgenotenlaan to the end;
- Continue along Rector De Somerplein;
- Turn right onto Margarethaplein (passing the Fonske statute on your right);
- The bus stop will be approximately 30m on the right.

The MCAA Courtesy bus will run from Margarethaplein, Leuven Rector De Somerplein zone B every 20 minutes, starting at 8am. Google map.
by car:
Address: Campus Gasthuisberg, O&N 2, Herestraat 49, 3000 Leuven.
Instructions on how to reach the Campus (Gasthuisberg) and where to park your car (Parking De Villa) can be found here
ABSTRACTS & POSTER INFORMATION
Poster submission deadline
Please note that the deadline for poster submission was 8th January 2018. THE CALL FOR POSTERS IS NOW CLOSED, and no futher poster submissions will be accepted.
If you missed this opportunity, make a note in your diary now for the 2019 MCAA General Assembly and Conference in March next year; a similar poster opportunity will be available.
How should I submit a poster?
Please complete the on-line form for 2018 poster submissions (THE CALL IS NOW CLOSED AND THE FORM IS NO LONGER AVAILABLE)
Please follow the guidelines as closely as possible.
Poster guidelines
A0 (84 x 120 cm) portrait only!
Caption your poster with its title, author(s) and affiliation(s).
All printing should be large and bold enough to be read from 1 m away. Titles should be readable from 6 m away. Therefore, use a clear font and a sufficiently large font size, e.g.:

Main text: arial 24
Title: arial 80

Arrange material in a sensible fashion. Number each item or use arrows to indicate continuity. Bar graphs and line graphs are preferred to long columns of figures.
Consider the use of another color for emphasis.
Try not to present too much material to avoid your poster to appear cluttered. Try to eliminate unnecessary words.
In addition to your poster, you may have copies of your presentation as a handout during your scheduled authors present time.The poster boards are the property of the decorating firm and are rented from them. Presenters will be held responsible for any damages should they be permanently marred.


Material to hang up your poster will be provided by the MCAA.
All posters must be removed in time and may not be left in the display area. Leftover materials will be discarded.
If you need more information, contact us via e-mail: bala.attili@kuleuven.be or contact@mariecuriealumni.eu