Solid State Chemistry
Inorganic Solid State Condensed Matter Chemistry Group.
Membership of the Chapter is free
But we hope you will contribute your energy and enthusiasm to support our activities
JOIN / FOLLOW GROUP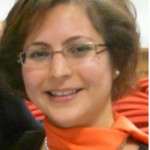 No related content was found
Mariecuriealumni.eu and the board members will never ask you passwords or other sensitive data. Also you will never receive strange links from them. Please always check the email sender and be careful what URLS you visit.