Benefiting from ERC funding
If you plan to apply for European Research Council funding, keep reading! Coline Lefrancq and Geri Della Rocca de Candal shared their tips and experiences.

Coline Lefrancq in her own words
Originally from Belgium, I hold a PhD in Art History and Archaeology in South Asian Archaeology (pottery from ancient Bengal). I am currently a postdoctoral researcher employed by the synergy project ERC n° 809994 DHARMA (The Domestication of "Hindu" Asceticism and the Religious Making of South and Southeast Asia) affiliated to the CEIAS (Centre for South Asian Studies) UMR 8564.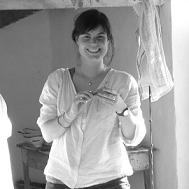 Geri Della Rocca de Candal in his own words
I am Italian, hold a D.Phil (Oxon) and I specialise in Renaissance Studies and Book History in particular. I am currently a consultant for a bank.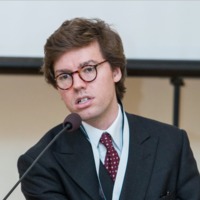 The European Research Council (ERC) supports a wide variety of projects. Geri had the opportunity to work as a post-doctoral research fellow on the 15cBOOKTRADE, a project that studied the cost and circulation of books printed in the15th century thanks to an ERC Council consolidator grant. Coline, also a post-doctoral research fellow, together with Project Investigators Emmanuel Francis, Arlo Griffiths and Annette Schmiedchen, is currently working on an ERC Synergy Grant for the project DHARMA (ERC 809994), the Domestication of "Hindu" Asceticism and the Religious Making of South and Southeast Asia, launched in May 2019.
An easy application process
Both of our ERC recipients agree that the application process was quite straightforward. Geri took ten days to carefully prepare his application.
From her side, Coline echoes that she submitted her proposal quite quickly. "I replied to a call published by the Project Investigator of the ERC project through the French National Centre for Scientific Research platform. It took me four full days to update my CV (with the diplomas) and to prepare the motivation letter together with the research project," she explains.
Excellent working conditions
Both our interviewees agree that conducting research funded by ERC brings diverse benefits. "It allows a researcher to work with dignity, funding-wise (not obvious, these days), and it is prestigious CV-wise," says Geri.
Coline is happy to work in 'ideal' working conditions. "The funding for travel, archaeological equipment for fieldwork and the organisation of scientific events has been planned in advance from the moment I was writing the project," she explains. "I am part of an international team with members located in Europe, Asia and North America and that helps to enlarge the network and to work on new research projects. In the future, it will allow me to also apply to other postdoctoral fellowships or permanent jobs," she adds.
Geri doesn't mention difficulties in the application process to obtain an ERC grant. Coline highlights nevertheless the challenges caused by the COVID-19 pandemic on her work. "I tried to organise online seminars and conferences with colleagues based in Asia in order to keep the contact and to maintain the dialogue, but without the physical presence, it is really difficult to work," she explains. Not being able to work on the field for two years constituted another difficulty for Coline.
A career booster
Both our interviewees emphasise that the ERC funding covered all their needs. "I never struggled financially during those years," says Geri. What's more, he is happy to explain that the ERC funding helped him to boost his career in an unexpected way. "Indirectly, it allowed me to be noticed by the bank I currently work for. Plus, it shaped my way of doing research, the quality of which I believe is now substantially more refined," he adds.
Coline is confident that the ERC funding will act as a professional springboard. "I can enlarge my scientific network and I have at my disposal funding (planned in advance while writing the main ERC project) for fieldwork, conferences and publications," she says.
Tips for potential ERC applicants
Coline and Geri have some recommendations for potential applicants. "It is really important to plan the costs of everything in advance at the moment of the writing of the project even if the budget is a bit inflated," says Coline. "Think about a plan B in case you don't have access to the field for a certain period. In my case, it was difficult but still manageable because I had already a lot of data collected," she adds.
"Look around for opportunities, but the right one for the applicant might not be immediately available, so it is worth keeping eyes open and in the meanwhile apply for other - shorter - funding opportunities," concludes Geri.