EURAXESS ASEAN is looking for current or recent Marie Curie Fellows in Southeast Asia
From EURAXESS ASEAN: We are looking for current or recent  @MSCActions @Mariecurie_alum Fellows. If you are an ITN, IF, CoFund, RISE recipient from Southeast Asia or a European based in any ASEAN country, please contact us.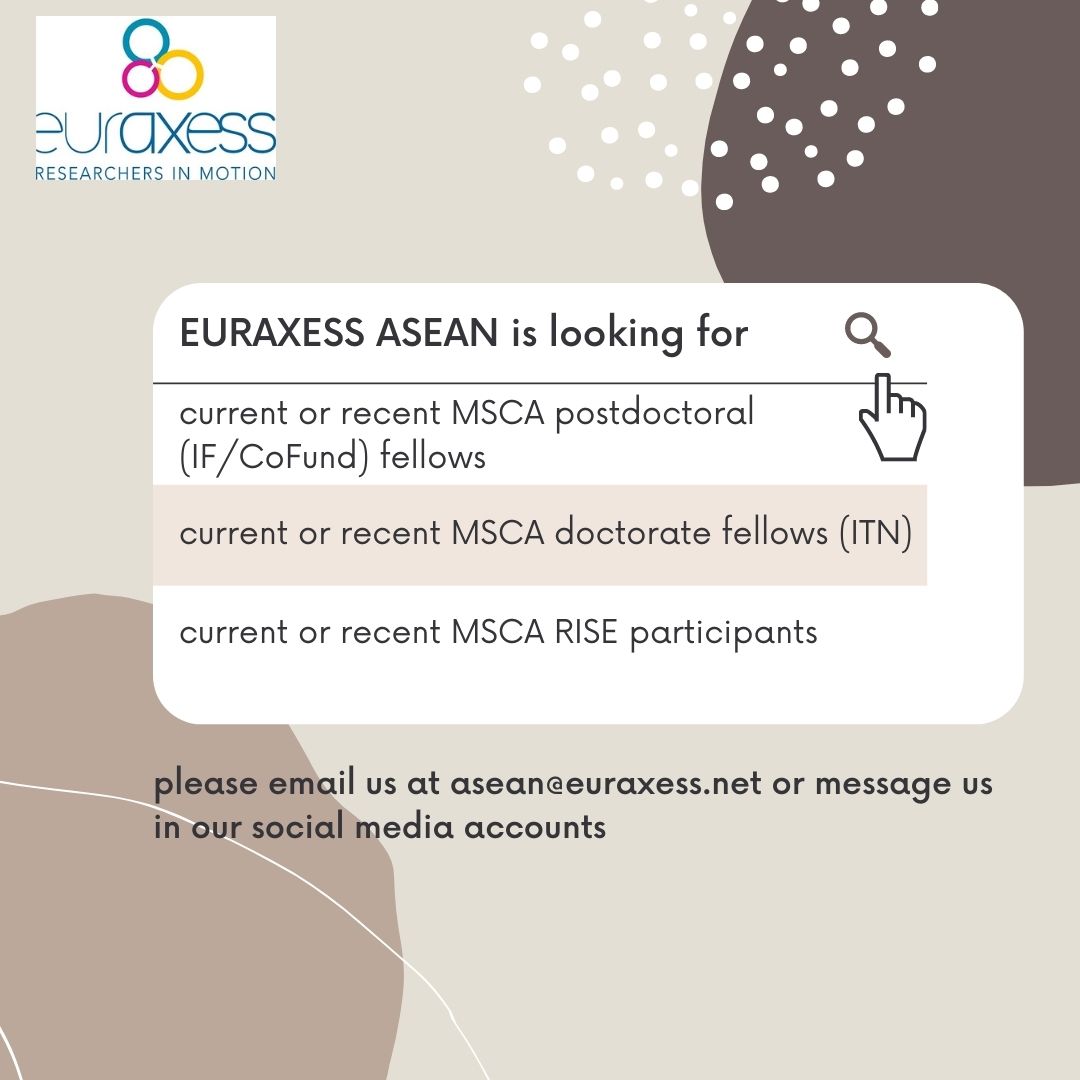 MCAA SEA works closely with EURAXESS ASEAN in many activities and events such as the Career Development Series, the Meet my Lab Series and mentoring sessions.
GROUPS