SPECIFIC ACTIONS NEEDED TO SUPPORT RESEARCHERS WHO ARE VICTIMS OF HARASSMENT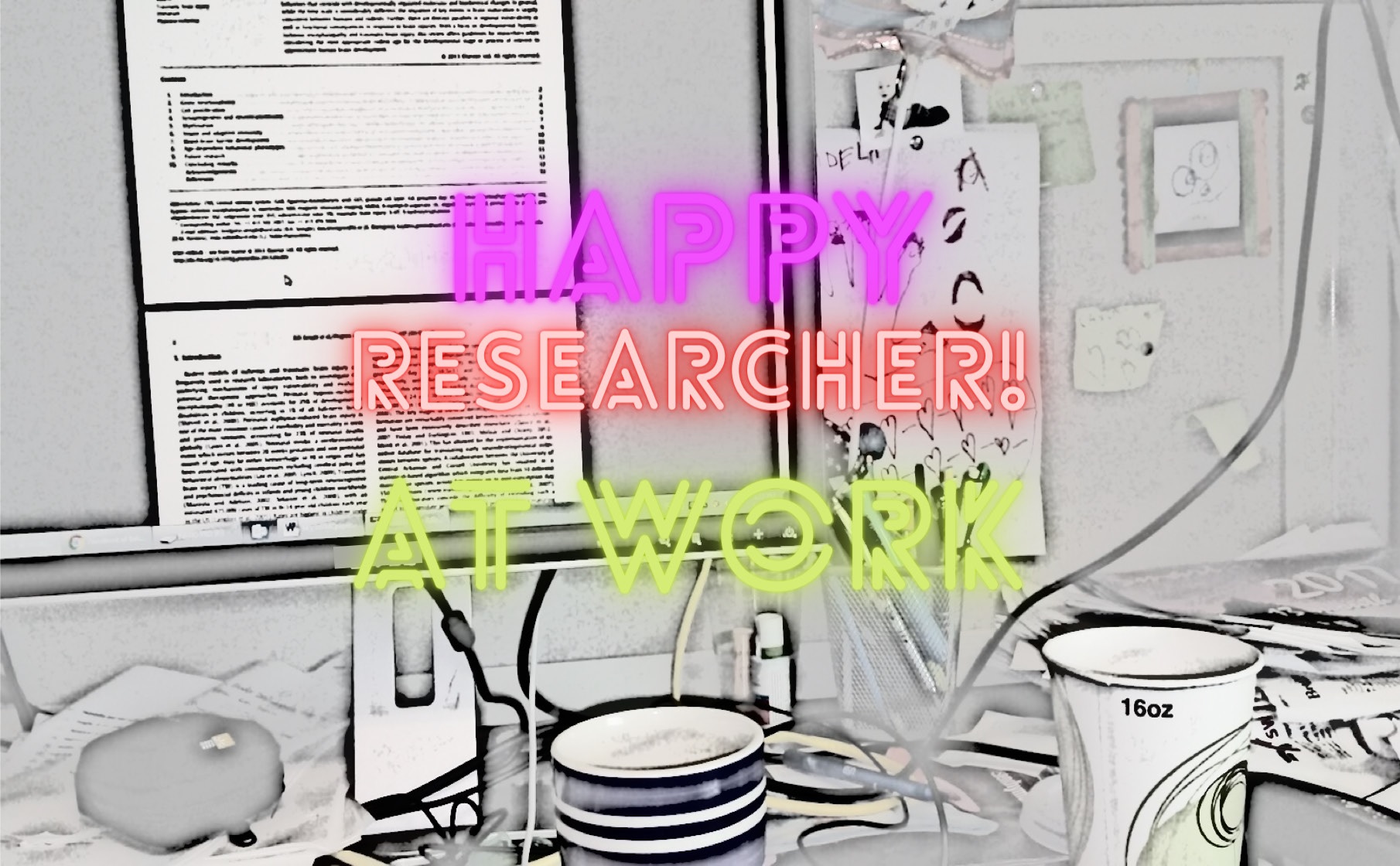 This is part of a formal petition (No. 1132/2020) that Celia Arroyo-López submitted to the European Parliament for the creation of a European office to effectively cope with harassment in higher education and research and innovation sectors.
I AM A SURVIVOR
I am a survivor of harassment in higher education. It took me years to openly speak out about it. Reporting abuses is not an easy task. We are all afraid of retaliation, but keeping silent also has consequences. You cannot explain a big gap in your employment records and list of publications unless you tell the truth. Your self-esteem is compromised as well as your mental health. You can also face economic issues if you do not find a position due to your bad recommendation letters [1] or a poor résumé.
Searching for support, I realised that working conditions in higher education and research are completely unknown to the general public. There is an idealised image of a "bookworm" male fellow surrounded by notebooks, formulas, and hundreds of boiling flasks, immersed in his tasks. However, away from the public eye, the academic field can be a toxic environment where predators can roam freely. An unknown number of unethical individuals are now inhabiting academic institutions targeting and harassing individuals or groups with impunity. I will call them "bullies" [2].
ACADEMIC HARASSMENT, BULLYING, AND MOBBING
There is not yet a common international agreement about the definition of workplace bullying and mobbing. Both are considered forms of harassment. The International Labour Organization (ILO) defines workplace bullying as 'an offensive, cruel, malicious, and humiliating behaviour perform to undermine a single individual or a group of employees.' Mobbing is defined by constant negative remarks, isolation, defamation, and gossiping about a person in a working context [3].
The European social partners recognise that harassment and violence can potentially affect any workplace and any worker, irrespective of the size of the company, field of activity or form of the employment contract or relationship. However, certain groups and sectors can be more at risk' [4]. Not too many people know that doing a PhD or Postdoctoral research is in fact a job. As a job, you can also be a target of harassment. While bullies can be employees and students at different levels of the academic institutional hierarchy, around 72 % are harassers from higher ranks [5, 6] as supervisors. Protected by academic freedom, bullies can display active, subtle or inactive conducts [5], from isolated unconscious or conscious events, micro-aggressions to flagrant intimidations [7].
The list of abuses is long. I will cite just some I had to face as undue pressure to produce work. This list includes: undermining of abilities, verbal abuses, denying access to necessary information in order to complete tasks [8], threatening conduct, humiliations, intimidations or sabotage, isolation of victims from other co-workers and continuous delays on deadlines, discriminatory salaries, irregular appointments, authorship usurpation, articles unexpectedly blocked at the journal, bad-mouthing or blackmailing [2].
CASES UNDERREPORTED: 'MOVE ON, THERE IS NOTHING YOU CAN DO'
Cases of bullying in higher education and research and the innovation sectors (RIs) are underreported because moral harassment is normalised, accepted, and positively associated with higher standards of academic productivity and success. Based on the normalisation of this behaviour, victims do not dare report their situation. They fear no one will believe them or that they will be fired or they will get bad reference letters, or the usurpation of their authorship in the publication. These are several of the most cited reasons. This situation is aggravated and perpetuated due to the dependency on supervisors for career development, the publication and dissemination of results and recommendation letters [1], VISA and appointments' extensions or salaries and wages, as examples.
What's more, victims do not feel either well supported by the institutions or governmental regulations. There are no appropriate regulations, guidelines, and tools for correctly assessing and managing harassment, mobbing and bullying, in academia and research sectors. It seems as though we belong to another sphere of workers. I have heard more than once the term of "minions" or "slaves" being used in an apparently funny way.
THE CONSEQUENCES OF ACADEMIC HARASSMENT
Academic harassment impacts the physical and psychological performance of the victims, affecting their productivity and the institutional climate [9]. It generates economic consequences for targets, academic institutions, governments, and health systems. Working under these conditions affects the standard of quality of scientific productions, ultimately inducing fraud. It also promotes the evasion of students and scientists from the scientific field due to the toxicity of the environment.
It is estimated that around 30 % of the victims experienced posttraumatic stress disorder [10], and about 70 % of them leave the organisation [11]. Other consequences include: being removed from their job positions, the termination of their academic lives through retirement, suicide, mental breakdown, and cardiovascular diseases due to the high level of stress [12]. These are some examples of how harming academic harassment can be [2]. Good mentors are also victims since they too face unfair competition where research seems to enhance and empower misconducts rather than to reward ethics and good practices.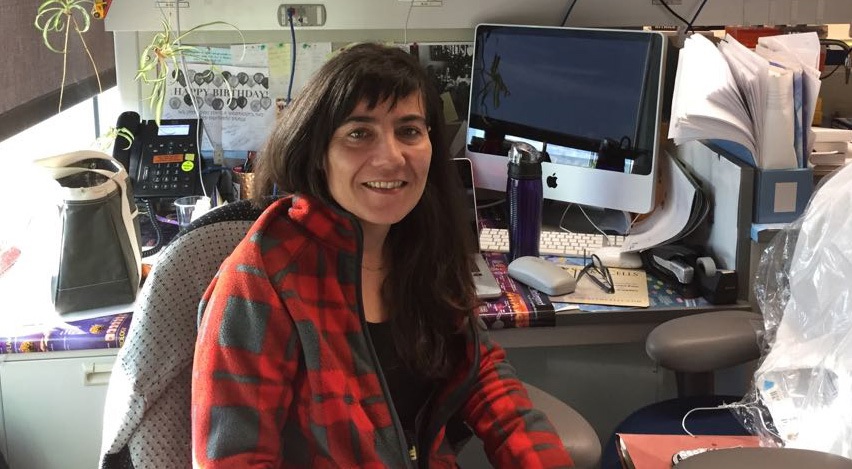 LACK OF EFFICIENT MEASURES AND COMMON EU GUIDELINES
There are not enough efficient policies and guidelines to properly address harassment in higher education, and in the research and innovation sector. This makes victims feel unprotected and socially isolated. Institutional measures are perceived as contrary to employees interests, mostly focused on protecting institutions and bullies rather than victims [10]. Simply denouncing this situation is insufficient unless the problem is correctly addressed [13]. Victims who dare to file a grievance have to wait for overlong processes of investigations, deadlines (in case of existing) might expire, and your complaint may not be considered if you are no longer employed by the institution involved, or simply, you can be directly ignored. In my experience opacity and secrecy usually surround the processes of investigation, affecting the mental health of the victims, jeopardising job opportunities and facilitating retaliation.
WHY WE NEED A EUROPEAN OFFICE FOR ACADEMIC AND RESEARCH MATTERS
Having viewed the particularities of working in research, and the lack of substantial support for victims of labour abuses, there is a need for a European office specialised in managing questions from academia and RIs. This office should provide external and independent supervision, collaborating with authorities and stakeholders for the development of effective specific policies against harassment, bullying, and discrimination in academia and RIs. Decision-makers should contemplate the particularities of the sector related to working conditions, the temporality of the appointments, the high mobility [14], the high number of international fellows ignoring local regulations, the length of dependent relationship between mentors and mentees even when their appointments are over (letters of recommendations, authorship issues, writing and publishing results, conferences, reference etc.).
In my opinion, the European office for academic and research affairs should:
• Be warrant of healthy working environments and ethical performances in European academics and institutions for research and innovation especially those that are publicly funded, controlling that the existing policies of working rights are followed;
• Be a reference for victims and survivors to reach out to in case of need, maintaining websites and online resources to provide psychological support, guidance, and ultimately protection to victims and survivors;
• Raise awareness about academic and RIs harassment issues with an appropriate promotion of good practices, developing programmes for the improvement of the working research and academic environment in the European Union;
• Tackle academic and research workplace harassment, bullying, and mobbing, helping in the identification of risks, consequences, and effective methodologies to assess the prevalence of harassment;
• Collaborate with stakeholders in the establishment and update of policies and guidelines for working in academia and research, defining harassment types, the mechanism for reporting abuses and frauds, and guidelines for a correct institutional management of the cases;
• Provide specific juridical information and support about authorship rights, for authorship usurpations, alteration of authors order, and related issues;
• Provide training for institutions and investigators about good practices, strategies for managing teams, tools for stress management, and healthy habits to prevent potential mental issues associated with the job;
• Stay up to date on new forms of bullying, mobbing, or labour abuses in academia and RIs field, to propose effective strategies.
CONCLUSION
Developing common strategies to deal with harassment at the workplace in academic and research environments would enhance environmental working places, a better utilisation of public funds and resources. It will avoid the high number of well-prepared individuals who leave the academic and research fields due to the toxic working conditions. It would empower those engaged in good practices, and ethical productivity.
CELIA ARROYO-LÓPEZ
REFERENCES
1. C. Arroyo-López (2020), Are Letters of Recommendation the Ace under the Sleeve of Bully Mentors? Surviving Bullying in High Education. The MCAA Newsletter, 25, 41-43.
2. C. Arroyo-López (2019), Survivor Case study: A decade of bullying in high education. The failure of anti-bullying structures. Unpublished.
3. International Labour Office (1998), When working becomes hazardous. World of work, 26, 6-10.
4. BusinessEurope, ETUC, CEEP, UEAPME (2007), European Autonomous Framework Agreement on Violence and Harassment at Work. Brussels: BusinessEurope, ETUC, CEEP, UEAPME.
5. M. A. Cassell (2001), Bullying in Academe: Prevalent, Significant, And Incessant. Contemporary Issues in Education Research, 4, 33-44.
6. Anonymous (2018), We need a bigger conversation about bullying in academia. The Guardian.
7. E. L. Farrington (2010), Bullying on Campus: How to Identify, Prevent, Resolve It. Women in Higher Education, 19, 8-9.
8. M. Thomas (2005), Bullying among support staff in a higher education institution". Health Education, 105(4), 273-28.
9. C. King and C. Piotrowski (2015), Bullying of Educators by Educators: Incivility in Higher Education. Contemporary Issues in Education Research, 8(4), 257-262.
10. C. Wajngurt (2014), Prevention of Bullying on Campus. Academe,100(3), 39-41.
11. J. Gravois (2006), Mob rule. The Chronicle of Higher Education.
12. K. Westhues (2006), The Mobbings at Medaille College. In K. Westhues (ed.), The Remedy and Prevention of Mobbing in Higher Education. New York, USA: The Edwin Mellen Press, 31-52.
13. J. Gorlewski, D. Gorlewski, B. J. Porfilio (2014), Beyond Bullies and Victims: Using Case Story Analysis and Freirean Insight to Address Academic Mobbing. Workplace, 24, 9-18.
14. R. Riosa (2020), Inside the head of an early stage researcher. The MCAA Newsletter, 23, 9-13.
EUROSCIENCE CONSULTATION ON DIVERSITY, INCLUSION AND WORK CULTURE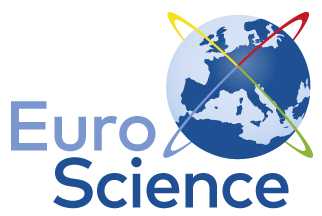 EuroScience is a European grassroots organisation for the advancement of science. Currently, it counts more than 2 500 individual members. EuroScience members are for the most part researchers from all scientific disciplines, but also from other professions involving science and technology, such as journalists, communicators, teachers and students.
The vision of EuroScience is a scientific workforce that creates a positive change for society. However, we believe that this vision can only be realised if the professional workforce is as diverse and representative of the society it should serve. We recognise that there are many obstacles to achieving this diversity, including organisational cultures (the values and behaviours that contribute to the unique social and psychological environment of an organisation) in the workplace that are not inclusive, supportive or designed to nurture and celebrate diverse voices and talent.
EuroScience will soon begin a set of activities that focus on highlighting both good and bad organisational practices and culture within our broad community. To better understand its future areas of focus, the organisation is undertaking a short consultation. The questionnaire is completely anonymous, and answers should be provided in English.
GAIL CARDEW
EUROSCIENCE