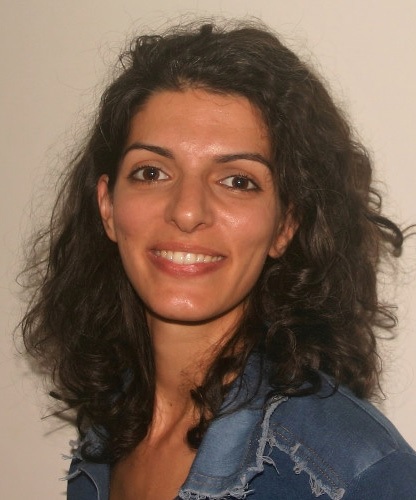 Andreina, in her own words

I am Italian and I did my studies in the engineering field in Italy. After my master's, I conducted research as a Marie Skłodowska-Curie Actions PhD fellow, mainly based in France. In May 2019, I obtained a PhD degree in Environmental Biotechnology.
I am currently working in France as a renewable energy advisor at the Chambre d'agriculture du Cher.
During my doctorate, I was a member of the MCAA Policy Working Group and led the Refugees in Higher Education task force.
"Being more diverse means being able to avoid conflicts."
Andreina defines her commitment as rooted in her personal convictions: "Since I was at the university, I used to live with students coming from different countries," she says. It became therefore obvious for her that cross-cultural cooperation should be enhanced in all sectors. "We can learn from others and teach others. Such exchanges can enrich the society and create new pathways of social development. To me, being more diverse means being able to avoid conflicts," she muses.
Andreina is proud of the actions undertaken by the MCAA Policy Working Group in helping refugees in higher education. "Several statements, articles, workshops, conferences were organised to raise people's awareness on displaced researchers," she explains.
The task force she led conducted a survey to identify the obstacles faced by displaced researchers and best practices of integration adopted in higher education institutions. The survey was addressed to past and current MCAA fellows, as well as other networks like EURAXESS, Scholars at Risk, Academics for Peace and EURODOC. Results are available online.
To raise awareness about the problems of displaced researchers, the Working Group also conducted diverse sessions at conferences, like the MCAA Annual Conference 2019 and the EuroScience Open Forum, for example. MCAA invited refugees at risk to the MCAA Annual Conference and offered fee waivers. What's more, several blog posts and articles dealing with this topic were also published.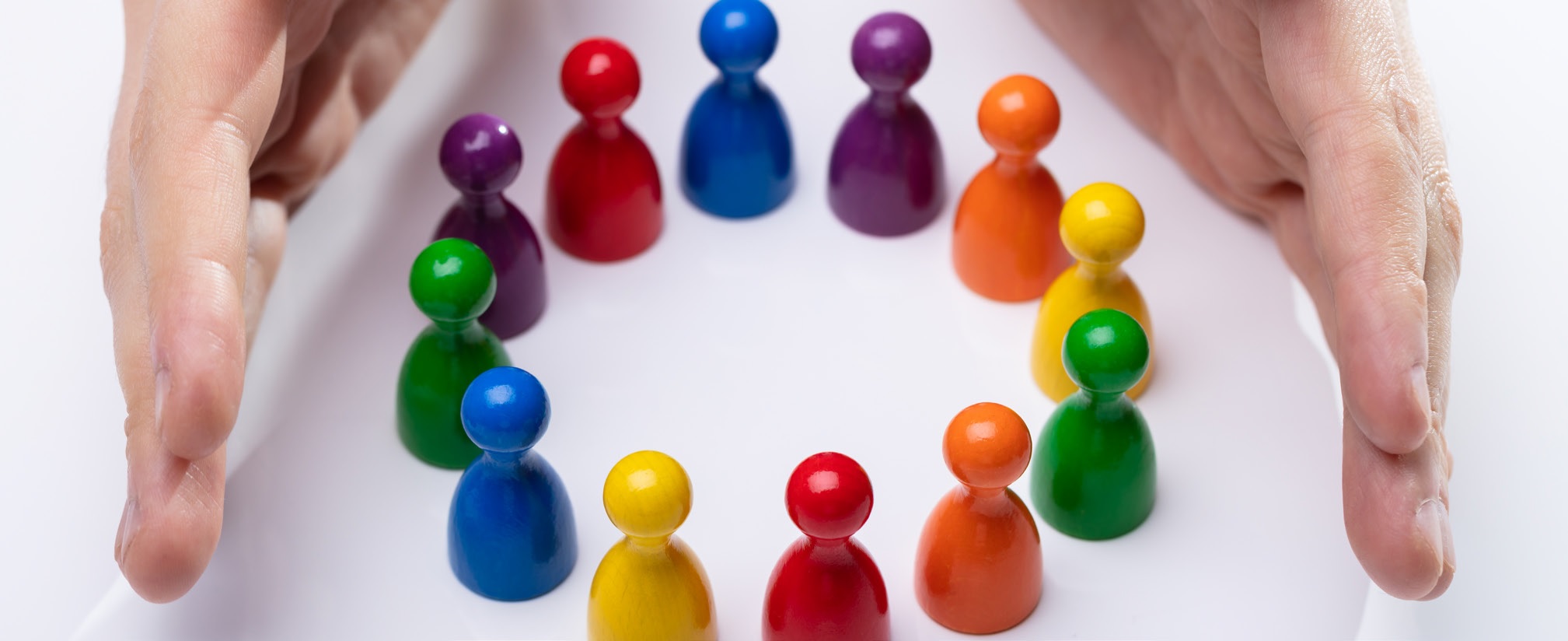 THE BRIDGE II INITIATIVE
Andreina mentions the BRiDGE II project among the undertaken initiatives. "It is funded under the Horizon 2020 call Science4Refugees - Support for highly skilled refugee scientists. This project provides training for academic and non-academic mentors and researchers in danger. BRiDGE Step II also provides stipends for internships for researchers in danger. It supports dual career and gender equality measures, by introducing a quota and piloting a dual-career study for refugee researchers," she explains.
Members of the MCAA Policy Working Group sit on the Advisory Board of the European-founded project BRiDGE II for researchers in danger going to Europe, and they promote their activities on MCAA's social media channels, as well.
"MCAA HAS AN IMPORTANT ROLE AS INFLUENCER."
Andreina thinks that more can be done to help displaced researchers. "I think there is a need to make Marie Skłodowska-Curie Actions (MSCA) Fellowships more available to displaced researchers. First of all, the budget allocated for MSCAs should increase and then specific fellowships should be allocated to displaced researchers by taking into account all eligibility criteria for a researcher in danger," she says. In this scope, non-governmental organisations and coordinators of European-funded projects who work in promoting the integration of displaced researchers in higher education could help in establishing eligibility criteria.
Andreina concludes: "MCAA has an important role to play as an influencer of a wide public (researchers, industrial, general public and policymakers). The MCAA Policy Working Group should continue to talk about integration of displaced researchers and students in education, to not lose young generations and to promote tolerance within the society."
As a success story, Andreina mentions the "Science in Exile" project that features the story of four researchers. Learn more about this inspiring project.
MCAA EDITORIAL TEAM
Orla Duke is responsible for managing the day-to-day activities of the EU-funded Inspireurope project and supports the growth and development of the various Scholars at Risk (SAR) Europe national sections in Europe. We discussed with her the case of researchers at risk and how to support them. Orla was also happy to share with us the success story of Prosper Maguchu.
"The skills and attributes of researchers at risk also represent an enormous potential for European research and innovation."
Academic freedom should be the common environment of all researchers. However, in many countries, citizens are exposed to restrictions as regards freedom of speech and from persecutions, due to their opinions and convictions. Consequently, researchers suffer from this situation. "Excellence in research depends upon open scientific debate, and is driven by a multiplicity of ideas, people and perspectives. The skills and attributes of researchers at risk also represent an enormous potential for European research and innovation (R&I), particularly as the continent seeks to repair the economic and social damage brought by the COVID-19 pandemic," explains Orla. It is therefore crucial to support the career of researchers at risk, because when they are excluded from participating in the global research circuit, not only are their individual lives and careers at risk, but also the quality and the future of research.
Thanks to her work at Scholars at Risk Europe, Orla is devoted to promoting academic freedom: "We aim to strengthen our collective voice at the European level and contribute to informed policymaking for the greater protection of scholars and increased respect for academic freedom worldwide," she says.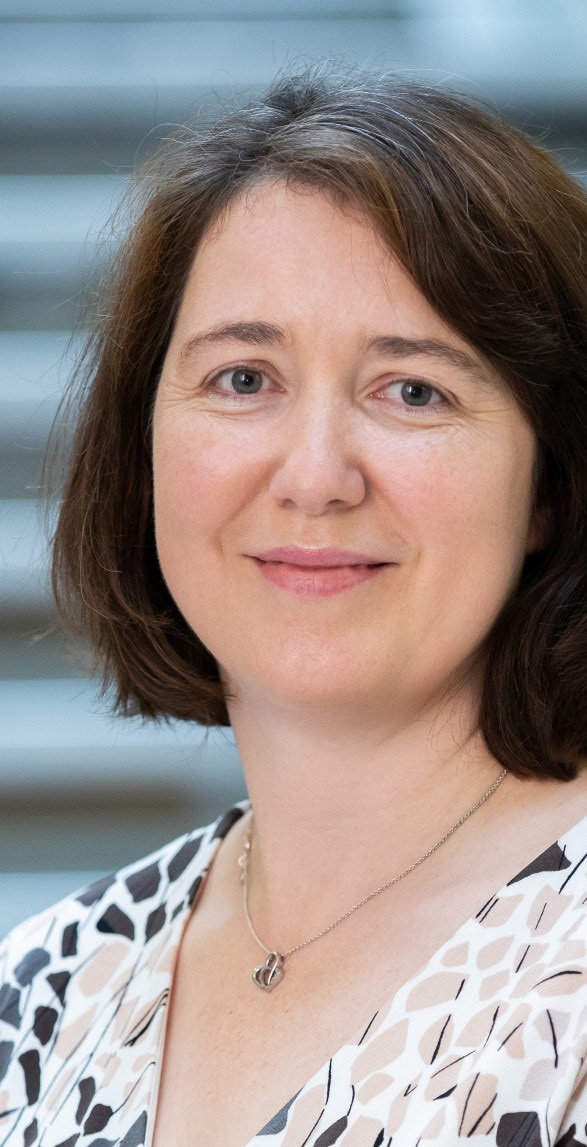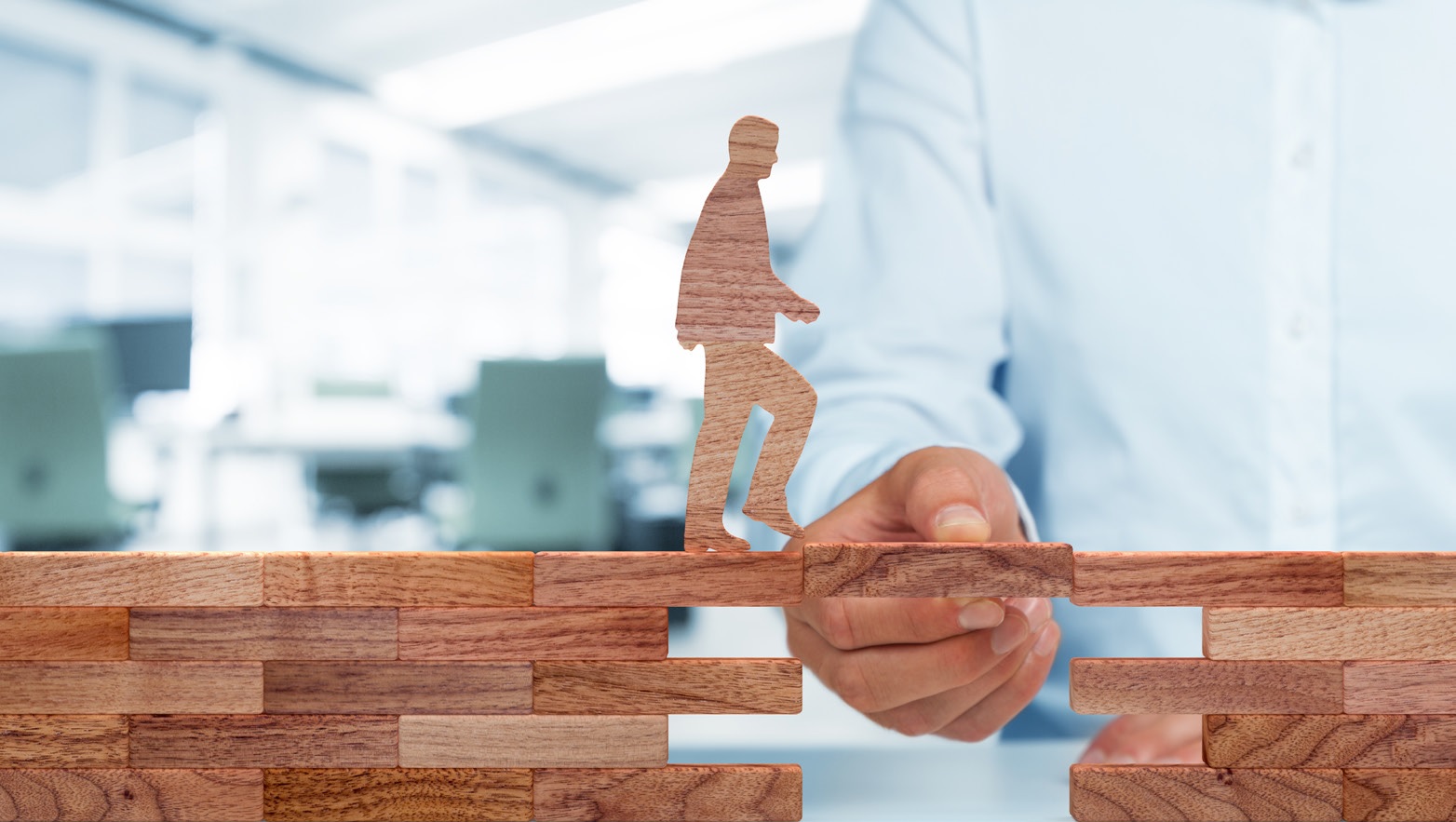 WHEN RESEARCHERS ARE AT RISK
Hosted at Maynooth University, Scholars at Risk Europe is based in Ireland. It supports and coordinates the activities of Scholars at Risk national sections and partner networks across Europe.
The organisation receives requests for assistance from at-risk scholars, professors, researchers, doctoral students, institutional leaders and other members of higher education communities. Three categories of risk are defined by the organisation:
1. Risk due to the content of a scholar's work, research or teaching being perceived as threatening by authorities or other groups. When the development of ideas, exchange of information and expression of new opinions are considered threatening, individual scholars and researchers are particularly vulnerable.
2. Risk because of the individual's status as an academic or researcher. Because of their education, frequent travel and professional standing, scholars are often prominent members of their community. Where a scholar is a member of a political, ethnic or religious minority, woman or a member of LGBTQ+ communities, an attack on an individual scholar may be a highly visible and efficient means for intimidating and silencing others.
3. Risk as a result of their peaceful exercise of basic human rights, in particular the right to freedom of expression or freedom of association.
THE INSPIREUROPE PROJECT
Orla is involved in the three-year MSCA Inspireurope project that aims to support researchers at risk, who are at risk in their countries of origin (due to discrimination, persecution, suffering and/or violence) or are seeking refuge out of these reasons or have recently found refuge in Europe.
Gathering 10 project partners from all over Europe, the project aims to facilitate stakeholders' cooperation to support researchers at risk, by assessing the effectiveness of existing measures within European and national R&I programmes and by facilitating the exchange of good practices.
Career development opportunities also represent a priority, with a particular focus on access to existing European and national R&I support programmes, including MSCA, through webinars, coaching and training. Researchers at risk also have the possibility to benefit from training aiming at preparing them for their new work environment when they start working in Europe.
Last but not least, cross-sectoral and cross-border initiatives and programmes are strongly encouraged. "This is the case particularly in central, eastern and southern Europe to promote the diversity of actors supporting researchers at risk" explains Orla.
According to Orla, in 2020 SAR received 500 applications for assistance and arranged 143 positions of academic refuge. "Turkey, Syria, Yemen, Iran and Brazil are the top source countries for scholars requesting assistance," she adds.
Prosper Maguchu's success story
 
Prosper Maguchu's success story "Prosper is originally from Zimbabwe. He holds a master's degree in Transnational Criminal Justice and a doctorate on Transitional Justice, Corruption and Human Rights. His main research interests are in financial crimes, with a poorly concealed penchant for a human rights-based approach. Prosper also teaches courses and gives guest lectures on major debates in the field of human rights, the impact of financial crimes, the role of grassroots social movements and transitional justice at universities in Africa, Europe and the United States of America. He has written and published in peer-reviewed journals as well as several book chapters in his areas of research.
Prosper previously worked as a senior project lawyer with the Zimbabwe Human Rights Forum, specialising in public interest litigation on behalf of torture and organised violence victims, as well as lobby and advocacy of human rights in general. He was targeted by authorities in Zimbabwe in relation to his research work and was forced into exile, first in Germany, before he moved to the Netherlands, with SAR support.
Prosper has spent the past two years as a visiting associate professor at Groningen University and then at Vrije Universiteit Amsterdam, teaching and conducting research. As a 'pracademic', Prosper combines teaching with volunteering for various NGOs working in his areas of expertise.
Following his extensive work as guest associate professor, Prosper has recently successfully obtained a full teaching position as associate professor at the Centre for the Politics of Transnational Law (CePTL) department at the Faculty of Law, Vrije Universiteit Amsterdam.
SAR Europe would like to kindly thank all those universities that have hosted Prosper and other at-risk scholars and researchers."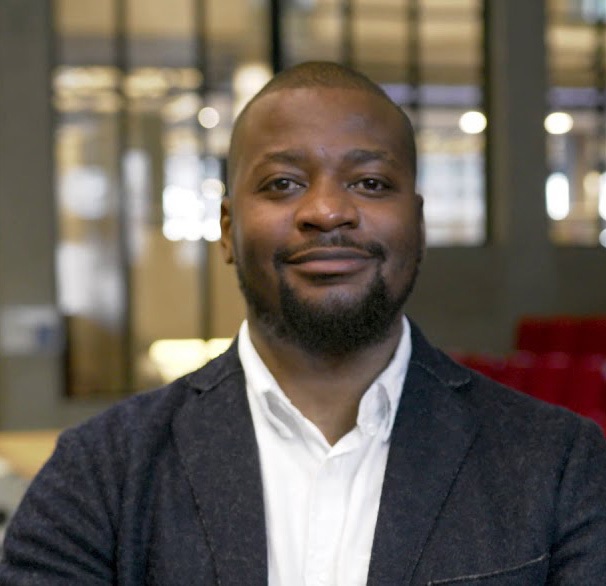 Are you interested in joining the SAR Network and in potentially hosting other researchers? Please contact sareurope@mu.ie For information on the Inspireurope project and to join the mailing list for Inspireurope events and activities, please email inspireurope@mu.ie or follow @Inspire_MSCA

What are the challenges faced by researchers with disabilities? Yahaya A. Yabo of the MCAA Editorial Team interviewed Carlo Antonini, a member of the MCAA Genders, Equity, Diversity & Inclusion (GEDI) Working Group, who shared his story, point of view and current work.
Carlo is a researcher with disability and a member of the MCAA GEDI WG. He is actively involved in the WG's ResearchAbility task force, which focuses on researchers with disabilities. Currently, he is a Rita Levi Montalcini tenure-track assistant professor and the coordinator of a recently funded MSCA Innovative Training Network (ITN), SURFICE1.
Carlo Antonini in his own words

I am concentrically Lombard, Italian and European. I am an aerospace engineer by training and, since a few years, I am working in the field of Materials Science and Technology, more specifically on non-wetting and anti-icing surfaces. I have been an MSCA fellow at ETH Zurich at the Laboratory of Thermodynamics in Emerging Technologies, in Prof. Dimos Poulikakos' group (2012-2014). I recently started coordinating an MSCA-ITN project called SURFICE.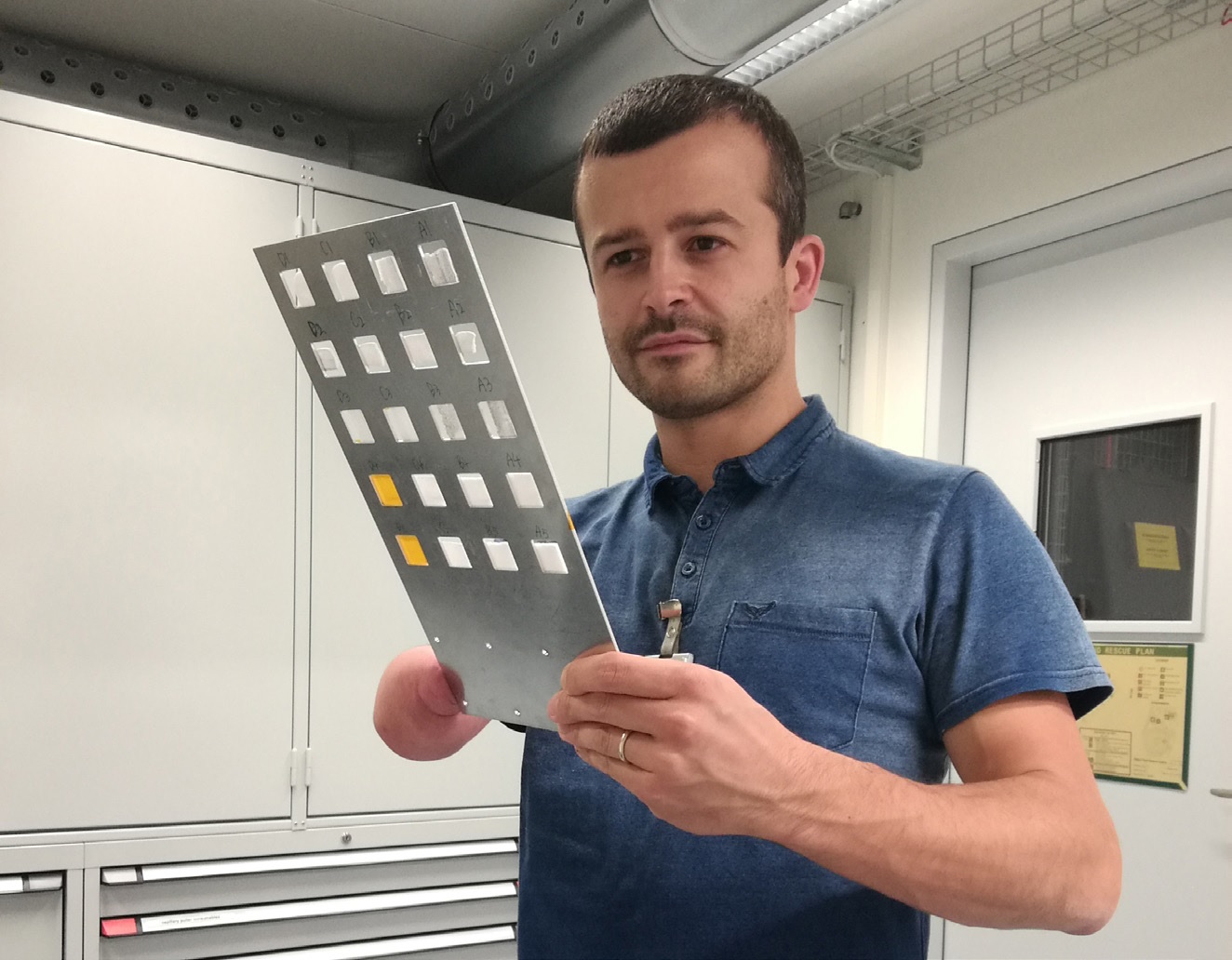 CAREER PATH
Carlo is currently a tenure-track assistant professor at the University of Milano-Bicocca, and a scientific advisor for the start-up ApiTech2 which supports innovation in SMEs. He had faced the well-known difficulties of finding a balance between mobility and family, with the need to find a long-term position. Talking about his disability, Carlo says: "I was born with a below-elbow amputation which has generally not restricted my career as an experimental scientist working in the lab. Certainly, I was fortunate to find colleagues and supervisors who supported my being different, without making me feel different."
DISCRIMINATION AND LACK OF POSSIBILITIES FOR RESEARCHERS WITH DISABILITIES
While discussing with a colleague about a student, who was using crutches after a surgery and was not allowed to come to the chemistry lab, Carlo realised "that a person with permanent limited mobility, e.g. using a wheelchair, may be prevented from becoming a chemist: if he/ she cannot do the lab activities, how can he/she get the degree?" After this discussion, Carlo felt that "so much still needs to be done to level barriers."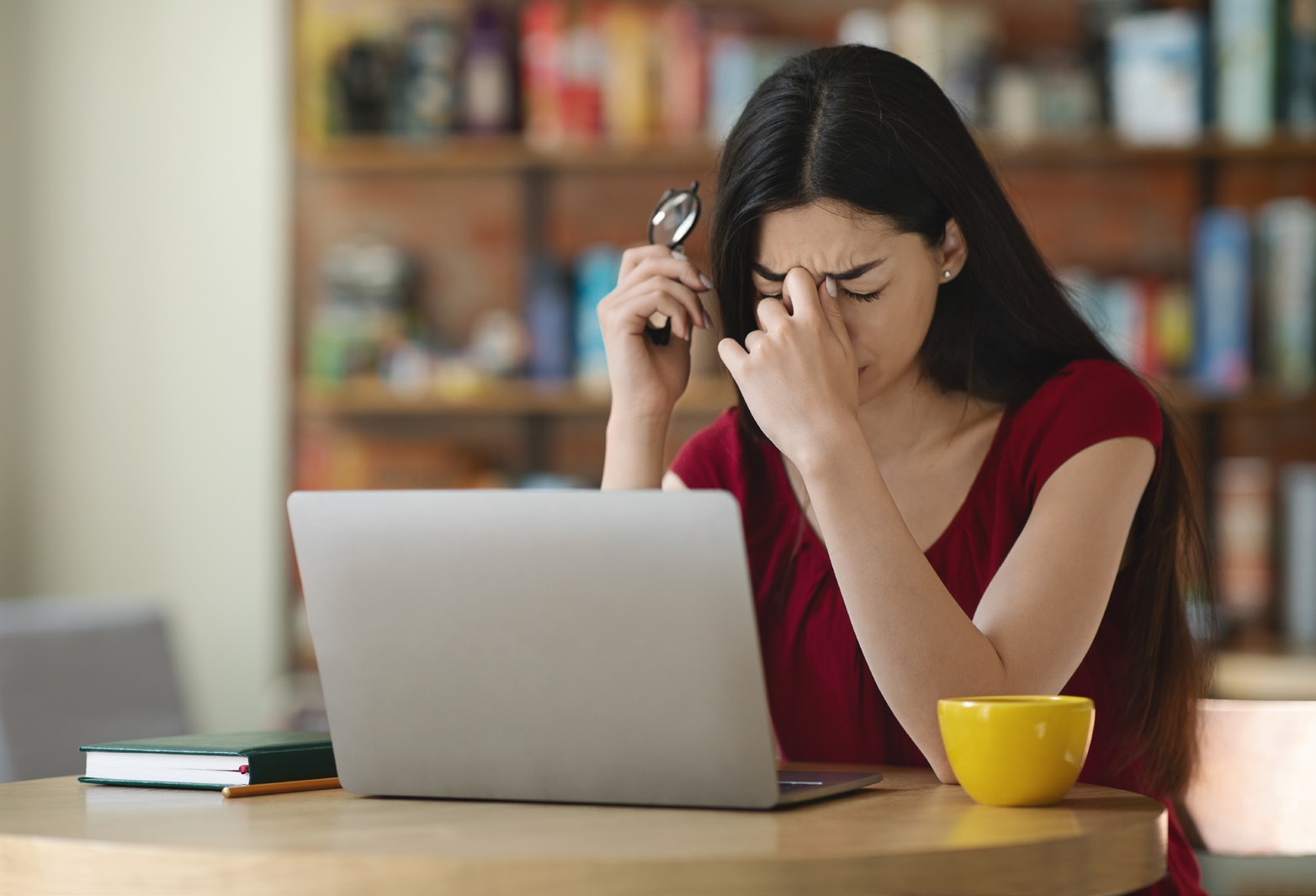 Persons with visible and invisible disabilities may face many challenges while pursuing an academic career. Such challenges must be addressed.
In order to make research/academia inclusive, Carlo believes that, by educating ourselves and the people around us, solutions can and must be found, if there is a specific need. He emphasises that "supporting people with specific needs does not mean favouring them, but rather creating the right conditions for everyone to succeed. Eyeglasses are a simple and perfect example: giving glasses to short-sighted people does not favour them; it simply brings them at the same condition as the others."
The University of Milano-Bicocca, where Carlo works, took some steps to address the problems of discrimination in academia by making inclusion one of its core pillars. Carlo recounts his initial reaction to this: "I must confess the expression struck me at first: shouldn't a university aim at being 'exclusive'? Usually 'exclusive' is a synonym associated with being top ranking and cool, rather than 'inclusive'. However, inclusivity is a key factor with extremely positive practical consequences."
"At my university, once a year we have the B.inclusion days3 to promote awareness on diversity," says Carlo. "The university has a team of people with diverse competences, from psychology to IT, to help students find solutions for their specific needs. We, as teachers, are provided training to help successfully interact with students with specific needs. In case a student needs help, I know what to do and there is a whole team that can support me."
DIVERSITY AS A STRENGTH IN THE WORK ENVIRONMENT
Carlo's definition of diversity is straightforward: "we are all differently equal." Although he works and collaborates with people in a diverse research community, he feels that "the Italian academy certainly needs a generational turnover to develop a more diverse environment." Having different needs and experiences, including a diverse education background, is a strength: "over the past few years, in my university, having an international MSc has certainly become beneficial, because it means exposing everyone, from professors to students, to different languages and cultures."
According to Carlo, diversity can be a driver for inclusion: "belonging to a minority, or having specific needs, helps people to develop awareness about diversity, as well as to understand that others may see things differently and may have different needs." As a scientist, Carlo had the opportunity to live in different countries (Germany, United Kingdom, Switzerland and Canada): "although I did it in a privileged position as an exchange student first or as a highly qualified professional later, I have learnt what it means to be far from home and a foreigner. This increases my empathy for people with a different background than mine, even now that I am back home, in Italy."
FROM AN MSCA FELLOW TO AN MSCA COORDINATOR, OR SUCCESS STORY
Carlo is currently coordinating the MSCA-ITN SURFICE project, about which he has this to say: "as a proud MSCA Alumnus, I am enthusiastic to lead a consortium in which we will train 13 PhD students to become the next generation of EU scientists and possibly innovative entrepreneurs. Together with a couple of colleagues, we started to plan the proposal in late 2017. Such a long time to write it and then have it granted. But patiently working on it was well worth it."
WHAT CAN WE DO TO SUPPORT RESEARCHERS WITH SPECIFIC NEEDS?
"I think mentoring and advice from peers is a key element within the association," says Carlo while referring to how MCAA members support each other within the Association. At the EU level, he believes that we should all advocate for a uniform regulation on health support. This is because "national health systems are so different, and some disabilities and specific needs may not be recognised, when moving from one country to another. This can be a tremendous barrier for researchers' mobility within the EU. We need to have a more uniform and recognised disability scheme at the European level." A quick way to render some support in the meantime would be "providing support through a specific insurance scheme. Some specific financial support, like the MSCA Special Needs Allowance, may help the transition too."
The MCAA can play a key role in promoting the value of diversity and inclusion in research: "the MCAA represents the current and the next generation of leaders in science. It is important to educate all of us to promote diversity and inclusion, through events, meetings and panel discussions. We must create awareness on the unconscious biases we all have, so that we can go back to our institutions and promote a bottom-up change in our daily business."
INTERVIEW BY YAHAYA A. YABO
MCAA EDITORIAL TEAM