THE RESILIENCE OF THE MCAA COMMUNITY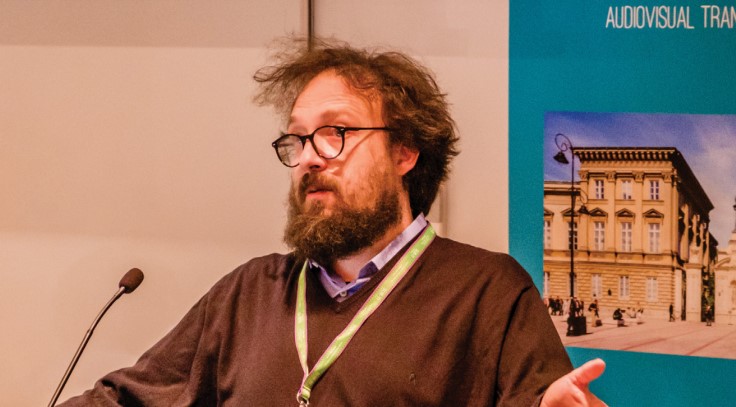 Community resilience is usually defined as the ability of a community to learn from and respond to adverse situations.
This issue of the Newsletter comes out right before the two most important events of the year for our Association: the General Assembly and the Annual Conference. The General Assembly is where, as MCAA members, we come together to analyse our past activities and plan our future steps. The Annual Conference is where we open the doors of our house and invite the world in. A key aspect of both events has always been their physical dimension. They were venues where we could exchange opinions and criticisms, enjoy laughs and drinks, share plans and dreams. Of course, those are all activities that don't necessarily need people to be physically present in the same room, maybe with the exception of sharing drinks. Still, there was some added, unique value in the physical dimensionality of our events.
It has been two years since we last met in person as a community. A lot has changed since then. The world around the MCAA has changed and it has forced us to learn and adapt. Last year we were forced to drastically reduce the scope of our main events. A quick look at the programme of this year's Annual Conference and it becomes clear that we have come a long way. We have been able to face the adversities and react accordingly. The rich programme of the event is the result of the great work of the GA task force members, and of all the session organisers, speakers, and partners. But it is also the tip of an iceberg. It is the most evident part of a wider process that has been running deep in our community. A testament to the many members who decided to keep donating their time and resources, and to the many others who decided to step in and actively offer their contribution to the daily life of the Association.
The past year saw the election not only of the general Board of our Association, but also of the Boards of many Chapters and Working Groups. This is why this issue of the Newsletter hosts a series of interviews with their Chairs, thanks to an initial suggestion by Esther Hegel, Ordinary Board Member. They are people with very different backgrounds, at very diverse stages of their life and career, but all joined by the common intent of strengthening our community. Their stories exemplify the stories of the many members who, in face of the adverse condition we have been facing, decided to keep working together, decided to keep believing in the MCAA's idea.
The MCAA is a community that keeps finding its strength in its own members. This issue of the Newsletter, with the stories of some of them, is a celebration of our community resilience. The same resilience that we will celebrate in a few days during our Annual Conference.
GIAN MARIA GRECO
EDITOR-IN-CHIEF, MCAA NEWSLETTER
MCAA members are looking forward to the upcoming annual conference, particularly since last year's event was cancelled due to the COVID-19 outbreak. Members are no doubt eager to come together for the MCAA's biggest networking event of the year.
This year's digital format will ensure participation of a large number of MCAA members. "This conference format has a great potential since it allows the attendance of members from all around the world," says Maja Mise, who is on the General Assembly task force organising the Annual Conference. "If we consider that the MCAA now has more than 17 000 members, it would be challenging to organise a physical on-site conference with so many potential attendees."
Participants will also have the opportunity to network from their office or living room. Even social activities like virtual drinks are on the cards.
RESEARCH IN TIMES OF CRISIS
The theme of the conference "Research in times of crisis" reflects on how challenging events and extraordinary circumstances impact society, especially research and academia. "The COVID-19 pandemic has shown that research has an important role in society, not only in public health, but in economic and social policies," says Maja.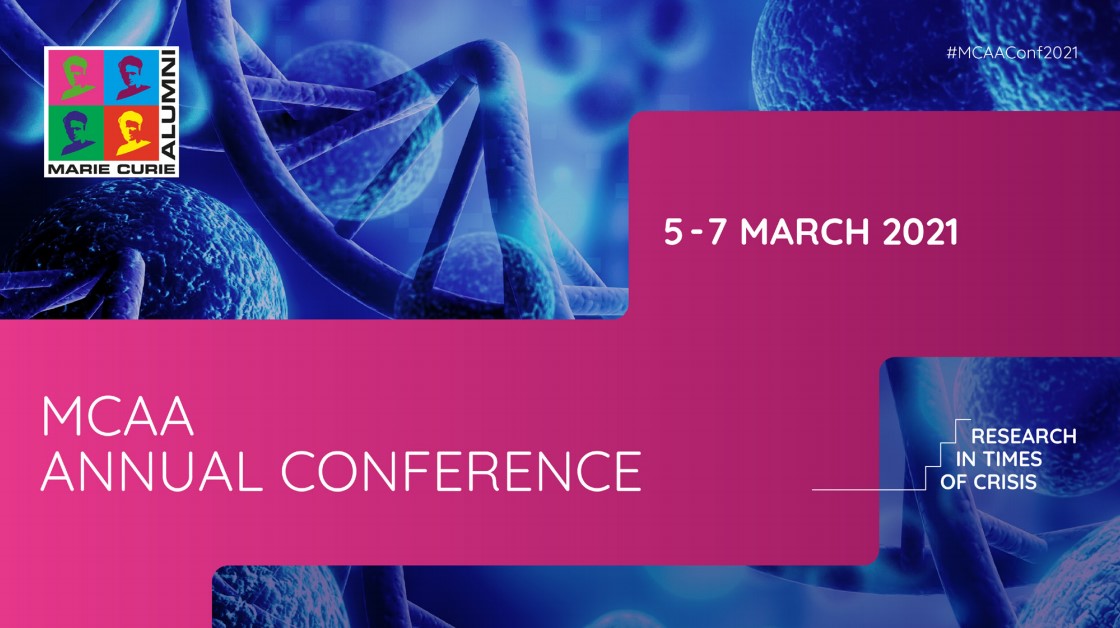 Science communication will also top the agenda. "The COVID-19 pandemic also showed the importance of science communication. We all remember the 'flatten the curve' graph that was widely shared in media news, social media, and politicians adopted the phrase. That showed clarity and transparency of science communication methods. So, communicating science and research will be one of the main topics of the MCAA Annual Conference," adds Maja.
THE ROLE OF OPEN SCIENCES
According to Maja, the COVID-19 pandemic also revealed the incredible importance of Open Science, not only Open Access publishing, but also open peer-reviews. "Those have been crucial for evaluating vaccine data, but also the Open Research principles of findable (accessible), interoperable and reusable data in the fight against SARSCoV-2 virus and COVID-19. One of the sessions at the MCAA conference will deal with these issues, and the importance of open and transparent research," she says.
Other sessions, such as "Mental health and research careers: tips and tools" and "Accessible Communication in Times of Crisis" are also being planned.
VIRTUAL NETWORKING
Maja emphasises that organising a 100 % virtual event can be challenging, particularly the setting up of online networking events. "We are lacking physical contacts, chats in halls between sessions and coffee breaks, and socialising in pubs afterwards, and all other perks of on-site conferences. However, the taskforce team will prepare virtual social events, such as a pub quiz," she says.
To enhance networking, attendees will also be invited to participate in Working Group and Chapter meetings.
Maja strongly encourages MCAA members to attend this year's annual event. "We all know this has been a very difficult year for researchers, particularly Early Career Researchers and postdocs who are spending lockdowns away from their families. The COVID-19 pandemic fundamentally changed the way we do research. Also, researchers' lives have become more isolated than ever before with working remotely. So, let's take advantage of the online format of the conference and really bring together all our members," she concludes.
Want to share, exchange and interact with your peers? Attend the MCAA Annual Conference! Register here
Meet the Annual Conference taskforce:
Azra Frkatović, Damir Dominko, Dragomira Majhen, Iva Škrinjar, Luksa Popovic, Marina Skelin,Martina Petrovicl, Mladen Banovic, Maja Mise, Samira Smajlovic, Sandra Vidovic
MCAA EDITORIAL TEAM
From its official establishment in 2014, the MCAA endeavours to generate a synergy of integrated intelligence. This can be artificial or natural, from intuition or experience, from discovery or creation. The MCAA addresses intelligence from all possible standards by fostering networks and presenting opportunities in research and career development. As such, the MCAA happily embraces the incorporation and the possibility of integrated AI to its objectives. This partnership certainly benefits both the MCAA and CLAIRE, and we look forward to developing innovative opportunities to collaborate.
Mostafa Moonir Shawrav, MCAA Chair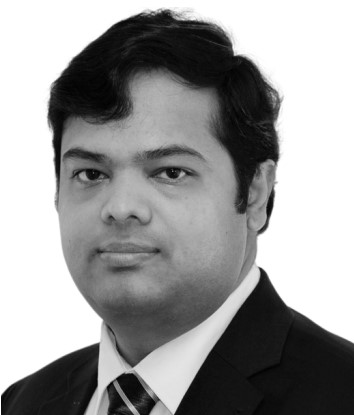 Why is this partnership important?
CLAIRE and the MCAA are both strongly engaged in leveraging European talent in R&I. Both organisations are firmly rooted in the belief that knowledge and technology should be aimed at the benefit of society. Given these convergent ideas, it seemed very natural to seek ways to join forces to achieve our common goals.
The value of this partnership became clear to the leadership of both organisations, resulting in the signing of the MoU.
How will CLAIRE leverage this global network and benefit from sharing communication resources with the MCAA?
Both CLAIRE and the MCAA are committed to supporting their members by providing them with relevant information and opportunities for training, as well as means for sharing experiences and ideas. Given the shared interests of both, the benefit of keeping CLAIRE's members aware of activities organised by the MCAA became manifest. Thanks to this MoU, internal communication channels within CLAIRE are now available for the promotion of MCAA activities. The newly established communication channels between the two networks facilitate the participation of CLAIRE experts in MCAA events, as was the case with the panel titled At the interface of AI, Neuroscience and Policy which was held during the MCAA 2020 Virtual Conference.
How would you describe MCAA's contribution to AI research in Europe?
AI methods and techniques are currently being deployed across all academic fields. In order for Europe to maintain and benefit from excellence in the development and application of AI, it is important to create efficient communication between AI experts and the various fields of application. Complementarily, the promotion of human-centred approaches for AI also requires broader awareness of AI in society
The MCAA gathers some of Europe's best and most visible researchers, several of which are already involved in AI. Seamless communication between the CLAIRE and MCAA communities can be a catalyst for creating effective tools to achieve our common goal of bringing responsible AI solutions to a wide range of applications. An important role of CLAIRE and the MCAA lies in the representation of the interests of their members vis-à-vis public bodies in Europe. Given the significant societal and economic impact of AI, public commitment and support for excellence in R&I is of the utmost importance. Therefore, joint efforts by CLAIRE and the MCAA to convey this message and to advocate for sustained support and funding of human-centred, trustworthy AI is of great importance.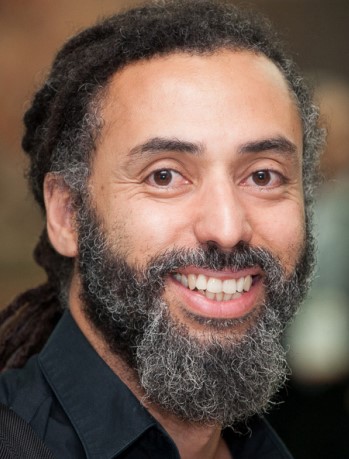 Will this partnership also assist in fighting COVID-19?
At this moment there are no explicit joint activities focused on COVID-19. In March 2020, CLAIRE established its COVID-19 taskforce to coordinate volunteer efforts to help tackle the effects of the pandemic using a broad range of AI techniques. Presently, we are building upon the lessons learnt over the last months to devise a more permanent approach to address the present and long-lasting effects of COVID-19. Possible collaborations with the MCAA are being explored.
What new opportunities do you see opening up with this MoU?
One of the most important assets of European R&I is the excellence and diversity of human talent. CLAIRE is currently deeply committed to enhancing the opportunities it offers to AI researchers at different stages of their careers. In this sense, the experience of the MCAA in providing training activities in career development, technological innovation and social implications of technology are of great interest to us. Our goal is to build upon the current MoU and to start proposing concrete joint opportunities to our members starting in early 2021.
"From its official establishment in 2014, the MCAA endeavours to generate a synergy of integrated intelligence. This can be artificial or natural, from intuition or experience, from discovery or creation. The MCAA addresses intelligence from all possible standards by fostering networks and presenting opportunities in research and career development. As such, the MCAA happily embraces the incorporation and the possibility of integrated AI to its objectives. This partnership certainly benefits both the MCAA and CLAIRE, and we look forward to developing innovative opportunities to collaborate."
MCAA EDITORIAL TEAM