Join the club! It's all about mentorship, friendship, networking and professional advancement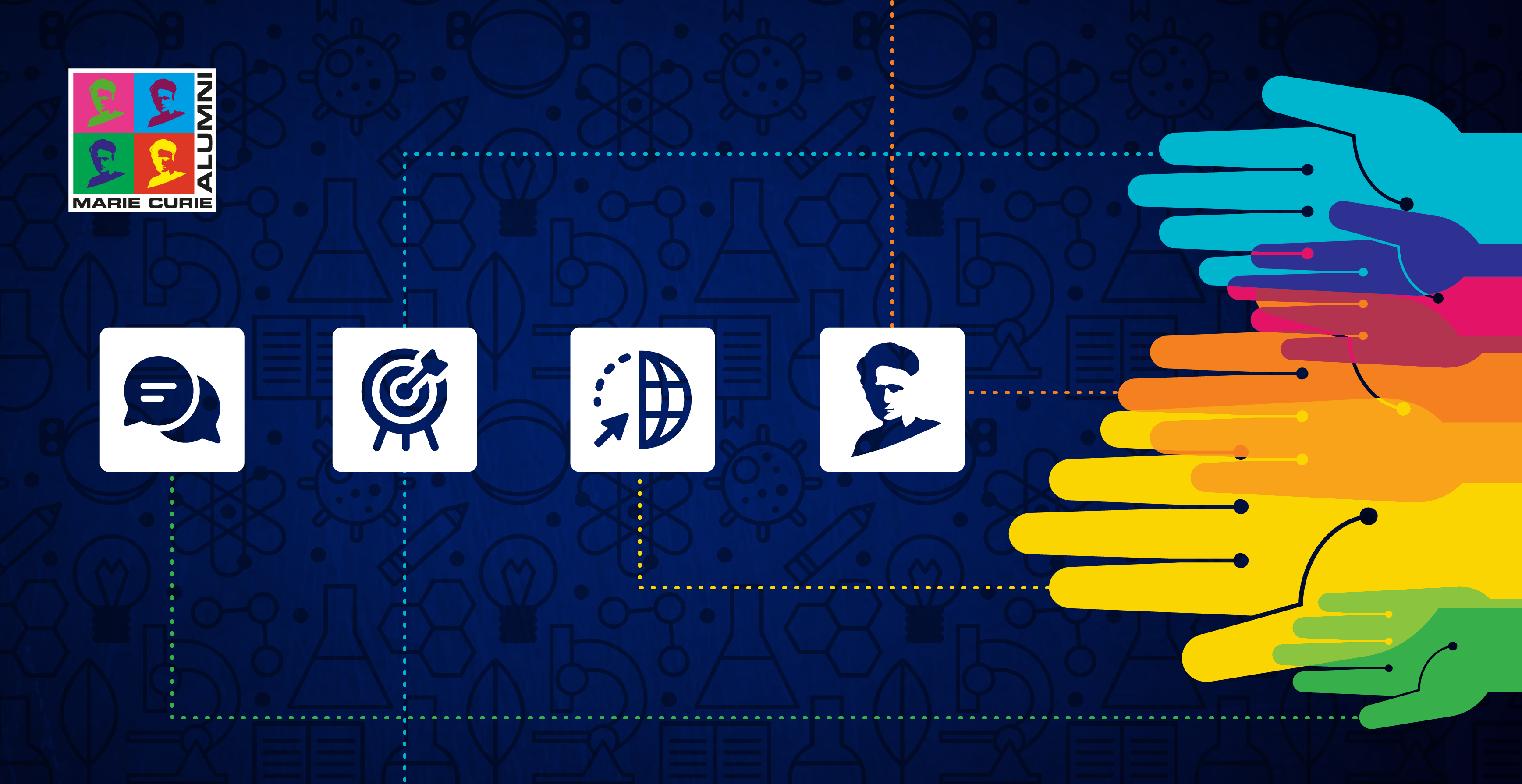 With so many new features and functions, it can be difficult to keep up with everything MCAA. This article will walk you through some of the main features.
Become a member
First of all, membership to MCAA is open and free of charge for any past or present Marie Curie researcher, project supervisors or project coordinators. Wherever you are in your career, MCAA website has something for you. You'll be tapping into a network with over 17 000 registered MCAA users representing 143 nationalities. It's a great way to connect with fellow alumni and make new connections.
Joining is simple. Submit the online registration form and start taking advantage of all of the valuable resources the MCAA website offers. 
Finding and posting a job
Perhaps you are ready to jumpstart your career?  MCAA members wishing to search for a job or create a job posting begin by logging into the website.  Under the Jobs tab, there are job opportunities within the MCAA itself or at institutions across Europe and beyond. Additional job search resources include jobs.ac.uk which lists the most recent jobs in Europe or listings at top-ranking research institutions such as Vienna BioCenter, leading life sciences organisation and IDIBELL, the Bellvitge Institute of Biomedical Research in Spain. The EURAXESS Jobs  tab showcases thousands of job listings (with a comprehensive search feature) and funding opportunities.
Making the most of mentors
Have you been thinking about becoming a mentor? Learn about the MCAA Academy, a new programme to support its members with their career development.  With mentoring at the heart of this programme, mentees receive ongoing, comprehensive learning as well as financial support for their career development plans.
An important new initiative, REFERENT, is a mentoring initiative for MSCA early career researchers offering mental health peer support within MCAA.  If you are an early stage researcher facing issues such as harassment, depression or bullying in your career and are seeking support from peers who have confronted similar experiences then register as a mentee. The REFERENT initiative is also seeking mental health mentors to provide guidance and support to our mentees. If you'd like to partake in this initiative, please register here.
Connect with the MCAA app
The easiest way to connect with fellow MCAA alumni is through the MCAA Connect App.  Members, no matter where they are located, can connect with other MCAA alumni via this app. Colleagues share news, learn about events and network. For more information, check out our recent interview with Valentina Ferro about how the idea behind the app and new developments.
MCAA member offers and discounts
Membership has its benefits! Members are encouraged to follow the MCAA website and watch the space for discounts and offers. These include discount book offers and subscriptions, as well as training and workshop offers.
Never stop learning
The MCAA Learning Platform is open to all members and non-members! Access 16.5 K online courses and custom content created by experts in our community, specifically focusing on career mapping, entrepreneurship and soft skills development.