Newsletter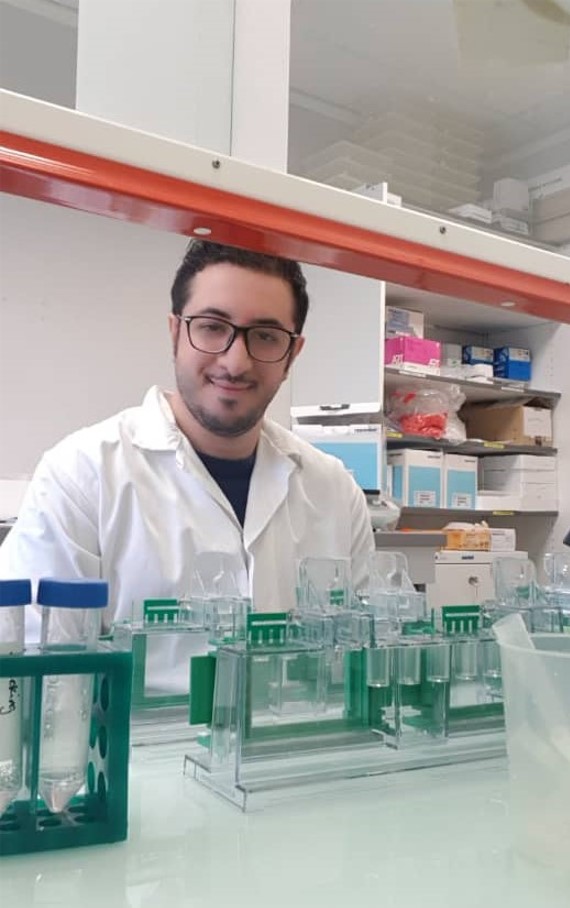 Discover project number 10 of the MANNA network. You will find out how omega-6 and omega-3 fatty acids supplementation improve health and performance of dairy cows and their calves.
The European Joint Doctorate in Molecular Animal Nutrition (MANNA) is an EU network whose mission is to provide a Double Doctorate level training programme, valid throughout Europe, on innovative technologies applied to animal science and nutrition. The MANNA Joint Doctoral project is a Marie Skłodowska-Curie Innovative Training Network funded by the European Commission under the Horizon 2020 Programme. This is the eleventh of a series of articles on the MANNA doctorate, through which we will discover in detail its projects and the Early Stage Researchers (ESRs) involved.
Who am I?

My name is Arash Veshkini, and I was born and raised in Tehran, the capital of Iran – a country with more than 3000 years of history and known to be the cradle of poetry, literature, and culture. Together with this, being raised in a family of academics inspired me to develop my higher education passion. I was fortunate to study both my bachelor's and master's in Animal Nutrition Science at the University of Tehran, one of the best universities in my country. My passion for learning new things and new trends in Animal Sciences motivated me to take part-time jobs at various stem cell and molecular labs in Iran. I had the honour of participating in some exciting research projects related to transgenic animals' production and infertility treatments.
After these experiences, the need of receiving consistent learning pushed me forward to expand my knowledge in a leading international project; this is why I became a part of a Marie Skłodowska-Curie project under the Horizon 2020 Programme, and I am currently an ESR working on the project "Importance of supplying dairy cows with essential fatty acids (EFA) and conjugated linoleic acids (CLA) during the transition period on metabolism and health" which is supervised by Helga Sauerwein from the University of Bonn (Germany), Fabrizio Ceciliani from the University of Milan (Italy), Harald Hammon from the Leibniz Institute for Animal Biology in Dummerstorf (Germany) and Muriel Bonnet from the INRAe in ClermontFerrand (France).
Project overview
The focus of my project is on the transition from late pregnancy to early lactation in dairy cows - a time frame usually negatively associated with the overall health of the animals. Nutritional management through supplementing fatty acids is a natural strategy to improve animal health during this period.
Essential fatty acids (EFA) are defined as fatty acids that cannot be synthesized in humans and animals and must be obtained from the diet. Particularly, omega-3 and omega-6 fatty acids, which play a crucial role in the immune system, can just be synthetized if their precursors α-linolenic acid (C18:3 n-3, ALA) and linoleic acid (C18:2 n-6, LA) are provided in the diet. Naturally occurring isomers of LA are defined as Conjugated Linoleic Acids (CLAs), which are not yet categorized as EFAs, although they are also considered to exert an immune modulatory effect. In this project, we aimed to investigate the molecular pathways by which EFA and CLA, alone and in combination, affect the performances and the immune functions of dairy cows during the transition from late pregnancy to early lactation. The novelty of this project is the application of OMICs technologies, which have been developed to provide the largescale characterization of the entire interested molecules (RNA, protein, or metabolite), to better understand in depth the impact of the regulatory pathways on immune system homeostasis.
My project so far
Three phases have been defined to investigate the metabolic and immune adaptations in transition dairy cows supplemented with EFA and CLA: (1) plasma, liver, and milk proteomics;1 (2) serum miRNA sequencing;2 and (3) integration of all these datasets together and to provide an overview of the importance of FA supplementation during the transition period.
In the first phase, which was conducted at INRAe (France), I compared the proteome profile of liver, milk, and serum of dairy cows supplemented with EFA and CLA to a control diet group without any supplementation. Interestingly, as a central organ regulating metabolic adaptations, the liver revealed several less studied pathways that are crucial in determining the fate of hepatic metabolic homeostasis. Later on, I profiled the serum proteins to identify proteins that could be used as biomarkers of hepatic health. By applying complex statistical modelling, I was able to track (at least in part) the relation of liver metabolism with serum proteome. Moreover, colostrum proteome statistical analysis based on machine learning algorithms3 identified several immune-related proteins affected by EFA and CLA. Since the immature immune system of new-born calves is entirely dependent on colostrum, we assumed EFA and CLA supplementation might play a beneficial role in developing the calf immune system.
In the subsequent two phases, the plasma miRNA profile of dairy cows will be investigated. Furthermore, all proteome and miRNA datasets will be combined and integrated with the purpose of defining fast biomarkers for the prediction of whole-body metabolic health.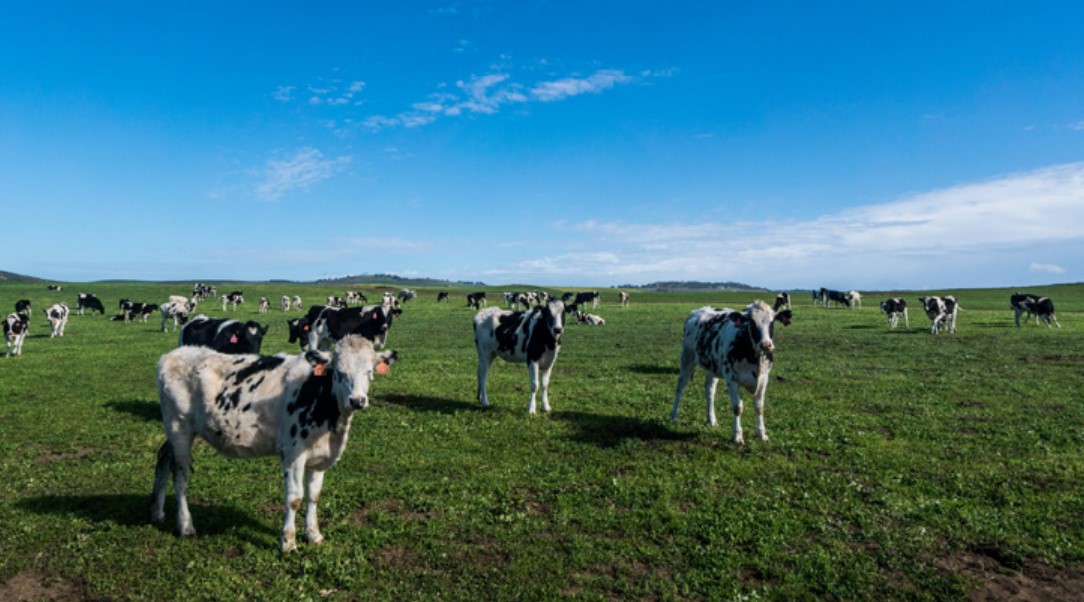 How being part of an MSCA itn impacts me
Being a part of an extensive network has given me endless opportunities to develop my areas of expertise and improve my soft skills. The EJD-MANNA programme was an opportunity for me to work with renowned professors, research institutes, companies, and talented students.
So far, I have had the privilege of working in several countries with world-class research institutions such as the Physiology Institute at the University of Bonn, the Department of Veterinary Medicine at the University of Milan, Italy, the INRAe in France, and the Leibniz Institute for Farm Animal Biology in Germany; while also collaborating with other partners, such as the Glasgow Polyomics at the University of Glasgow (UK), The Institute of Agricultural Biology and Biotechnology in Lodi (Italy), the IGATech in Udine (Italy), the animal breeding group at the University of Bonn (Germany) and the Institute of Mathematics in Toulouse (France).
Regarding the importance of networking in my career, it is worth mentioning just one of my own memories: I did my proteomics analysis at INRAe, and there, they had developed a powerful platform for statistical analysis and bioinformatics. However, due to the complexity of my experimental design, I had to develop a different model to deal with an intricate and multidimensional design, and my supervisors supported me to work with Prof. Sebastien Déjean at the Institute of Mathematics in Toulouse in order to solve this issue. To sum up, the MSCA ITN has been a fantastic experience and has propelled my career in the right direction.
1. Proteomics refers to the study of large-scale characterization of the entire protein complement of a tissue at a real time.
2. miRNA sequencing is a technique to examine the presence and quantity of entire miRNA, in a tissue at a real time.
3. Machine learning is the study of computer algorithms that improve automatically through experience. It is seen as a subset of artificial intelligence.
Arash Veshkini
Early Stage Researcher of MANNA Project 10
University of Bonn, Germany
University of Milan, Italy
veshkini@uni-bonn.de