Newsletter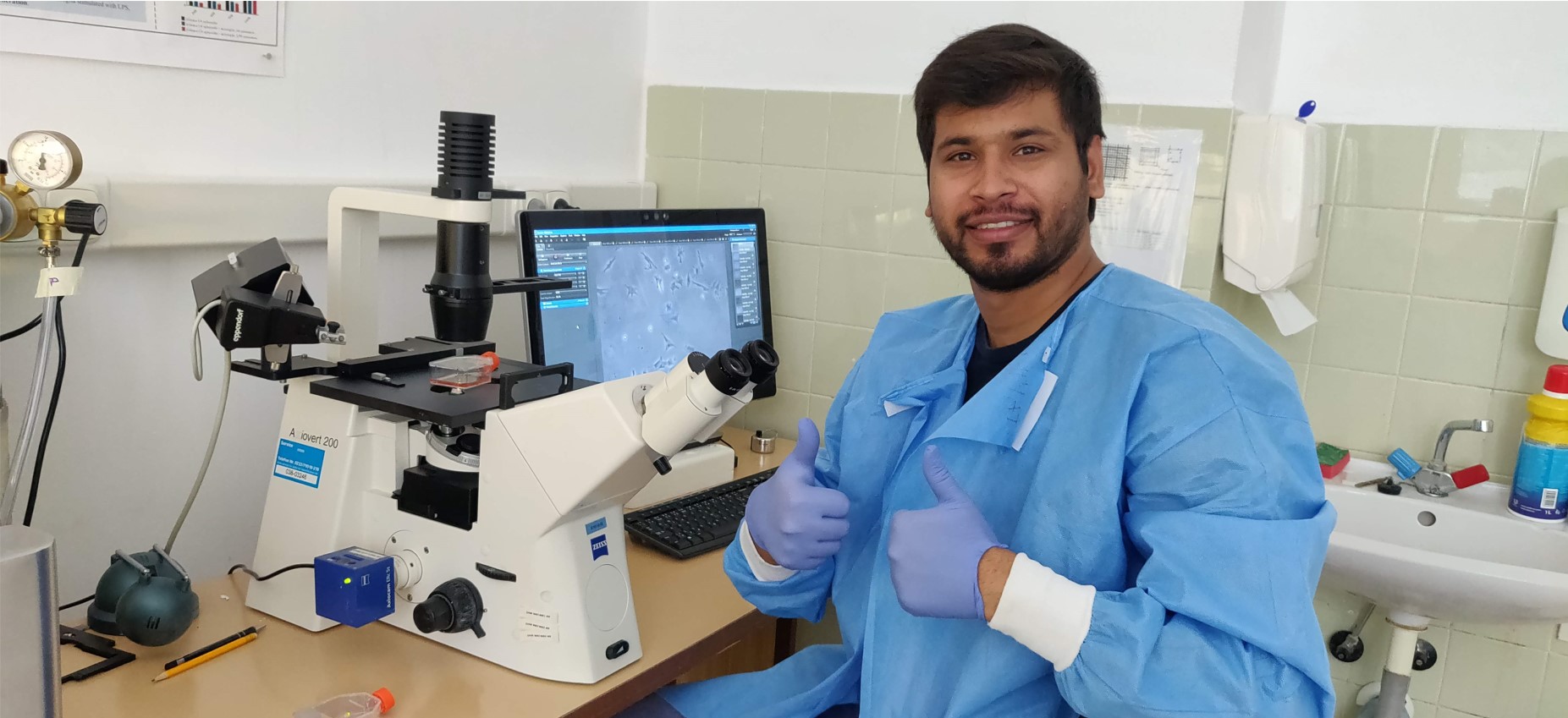 Discover Project number 11 of the MANNA network. You will find out how big data analysis reveals the putative biomarkers from omics approaches
The European Joint Doctorate in Molecular Animal Nutrition (MANNA) is an EU network whose mission is to provide a Double Doctorate level training programme, valid throughout all Europe, on innovative technologies applied to animal science and nutrition. The MANNA Joint Doctoral project is a Marie Skłodowska-Curie Actions Innovative Training Network (MSCA ITN) funded by the European Commission under the Horizon 2020 Programme. This is the twelfth of a series of articles on the MANNA doctorate, through which we will discover in detail its projects and the Early Stage Researchers (ESRs) involved.
Who am I?

My name is Punit Tyagi and I was born in India, a multicultural, diverse, and the largest democratic country in the world. I received my bachelor's degree in Zoology with Honours from the University of Delhi and a master's degree in Bioinformatics from Jamia Millia Islamia University. Then, I worked with a private company as a next-generation sequencing data analyst and junior research fellow in the National Bureau of Plant Genetic Resources (NBPGR) and National Research Centre on Plant Biotechnology (NRCPB). This three-year working experience was lifechanging for me and transformed my point of view about data and its analysis.

I am currently an ESR working in the project entitled "Development of a bioinformatics platform for analysing big data from Omics analyses - OMnalysis" which is supervised by Mangesh Bhide from the University of Veterinary Medicine and Pharmacy in Kosice, Slovakia, Armand Sanchez from the Universitat Autònoma de Barcelona, Spain, and Milan Samaj from the company MetLabs, Slovakia.
Project overview
One of the major human food sources came from livestock and maintaining their health is a big concern for industries and researchers. Nowadays, advanced technologies are being used to investigate each layer of OMICs,1 which are fundamentals tools to fully unravel the secrets of animals' metabolism. In MANNA projects, early-stage researchers are applying OMICs approaches on livestock mainly, working on transcriptomics,2 proteomics,3 metabolomics4 and microbiomics.5 These approaches require analytical setup and professionals to handle the resultant big data; thus, scientists usually outsource it to the third party and get back meta-data.6 However, researchers with minimum programming skills still face difficulties to analyse meta-data as it contains a list of thousands of genes, proteins or metabolites that hinder them to translate data into biological discovery.
Previously developed bioinformatics tools were not user-friendly, lacked updates and were difficult to integrate into a pipeline. This is why we decided to develop an integrated open-source web-application, called OMnalysis, which provides tools for the analysis and comprehension of highthroughput OMICs data. OMnalysis will help researchers by providing a holistic picture of molecular activities at OMICs level in a short time. Researchers with few clicks can get publication-ready images and in-depth biological knowledge from their omics data.
In conclusion, the aim of the project is to develop a fully functioning bioinformatics platform for analysing big data from OMICs analyses – OMnalysis.
My project so far
During the initial phase of my doctorate, I achieved the first objective to gather all the structured (raw sequences) and unstructured (from scientific literature) OMICs data from various resources into an in-house repository. Using Bioconductor and R shiny packages I have developed a web-application that can be accessed on OMNALYSIS. To check the functionality, we tested the example RNA-seq data of human brain microvascular endothelial cell-induced with neuro-invasive pathogens. The codes and other supporting documents were stored in the GitHub repository for replication. In the upcoming months, we will test the transcriptomics data produced by ESRs within the MANNA consortium.
How being part of an MSCA ITN impacts me
Being part of an MSCA ITN is a great opportunity to develop interpersonal and professional skills. MANNA gave me an environment to learn and work with 10 other ESRs having an exceptional scientific knowledge of their field. In my opinion, science grows with discussion and exchange of thoughts among researchers.
1. OMICs refers to the collective technologies used to explore the roles, relationships, and actions of the various types of molecules that make up the cells of an organism.
2. Transcriptomics is the study of complete RNA content in the cell at a given time point.
3. Proteomics is the study of whole protein complements in the cell, tissue, or organism under some specific condition.
4. Metabolomics is the large-scale study of small molecules or chemical substances produced as a result of metabolism.
5. Microbiomics is the study of all microorganisms of given microbiota.
6. Meta-data refers to additional information with the count data in differentially expressed genes.
Punit Tyagi
Early Stage Researcher of MANNA Project 11
Veterinary Medicine and Pharmacy in Kosice, Slovakia
Autonomous University of Barcelona, Spain
punittyagi88@gmail.com