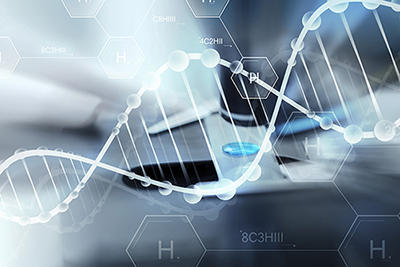 The MCAA: A timeline for 2016 and 2017
Brian Cahill was elected as the Chair of the MCAA in March 2016, after the two-year mandate of Snezana Krstic came to an end. Here he presents the activities he has overseen since he took over the reins, and unveils what is in the pipeline for the association in 2017.
2016: A fruitful year
At the time of my election in March, the MCAA was at the very end of the first period of financing from the European Commission. This required much administrative work to tie up loose ends for which I must extend great thanks to the contractor Inova+.
The tender for the new contract had a deadline in April, was decided in September and the current contract began in mid-October. Inova+ and INTRASOFT International were awarded the contract once again.
In March, I took part in the General Assembly of the Initiative for Science in Europe (ISE) as an observer, as the MCAA is not a Member organisation. ISE is an umbrella group for learned societies in Europe and was a leading supporter of the introduction of European Research Council (ERC) grants.
In April, I attended a meeting of the Austrian Chapter in Linz, and presented an appraisal of the performance of the MCAA thus far, and how we could engage our Membership more effectively in future.
I also attended the Bridging Business and Research meeting at Frankfurt Stock Exchange.
In May, the German Chapter organised a career seminar at the European Molecular Biology Laboratory in Heidelberg in cooperation with the Advanced Training Centre of EMBL. I thank our alumni Members Danilo Maddalo, Vitor Vieira and also a Max-Planck Alumnus Dennis Fink for their excellent contributions.
In June, I was invited to be a contributor to a panel discussion in Brussels on the careers of internationally mobile researchers.
The topics were dual careers and career restart.
In July, I was invited by the Commission to speak on the topic of 'research integrity' at the MSCA Satellite Event of the European Science Open Forum. I focused on the case of Jan Hendrik Schön and how this scandal was a catalyst
for institutions and funding bodies to develop strategies to encourage junior researchers to carry out research responsibly.
In September, I took part in the Summer School for Technology Transfer in the Life Sciences at the Technical University Dresden. The event allowed a small group of junior researchers to develop ideas from their own research over five days, so that we could pitch them to a group of
potential investors on the final day.
In mid-September, I was invited to speak at the Vitae Researcher Development Conference in Manchester about postdoctoral careers. This is the main annual event for career advisors in the UK.
In October, I spoke in Bristol at an excellent meeting of the UK Chapter organised by Yaroslav Verkh. The highlight was a contribution by Erik Lithander, the Vice Rector of Bristol University. He gave a very personal review of how Brexit affects him, his researchers, his university and British research.
In November, I was invited to participate in the REFLEX workshop on 'researcher career choice' in Bratislava. This is a EURAXESS programme initiative and I was able to make contacts with many EURAXESS coordinators from all around Europe.
The 20th anniversary of the Marie Skłodowska-Curie Actions, 29 November, Brussels.
Many MCAA Members spoke at this event including:
Minister Tiago Brandão Rodrigues, the Portuguese Education Minister;
Nadine Zeeni, Lebanese American University;
Francesco Ometto, Scandinavian Biogas Fuels;
Elizabeth Evenden Kenyon, Brunel University;
Xoana Troncoso, CNRS;
Shane Bergin, UniversityCollege Dublin;
Yoran Beldengrun, Founder of Scientists Dating Forum;
Brian Cahill, Chair of MCAA.
I encouraged many of our Members and Chapters in Eastern Europe to approach the EURAXESS Bridgehead Organisation in their countries about applying for funding for a Career Day through the Science with and for Society programme.
I have been in contact with EURAXESS Links Coordinators from India, South-East Asia, Brazil, China, Japan and North America and it is highly likely that we will form new Chapters in all of these territories.
What to expect for 2017?
In 2017, MCAA will be much more active than in 2016. The General Assembly at the University of Salamanca is the main event to look forward to. Our host in Salamanca has offered us a large auditorium and much support to run what will be the largest MCAA General Assembly yet. In articular we are looking to use this event to deepen engagement with our Membership, and some of the working groups will run workshop sessions that will gather feedback directly from Members. The MCAA will launch a mentoring programme that aims to support Fellows in the time just after they finish their Fellowship.
I wish all our Members a happy new year and hope that we can continue to develop the MCAA in 2017.