AN INTERVIEW WITH CHAIR MATTHEW DIFRANCO AND VICE-CHAIR MOSTAFA MOONIR SHAWRAV
 
Meet the MCAA's dream team! Chair Matthew DiFranco and Vice-Chair Mostafa Moonir Shawrav are two major reasons why this year's General Assembly & Conference was the biggest and best ever.
With over 800 registrations, it's the largest event ever organised. About twice as many registrations as last year, and more sponsors.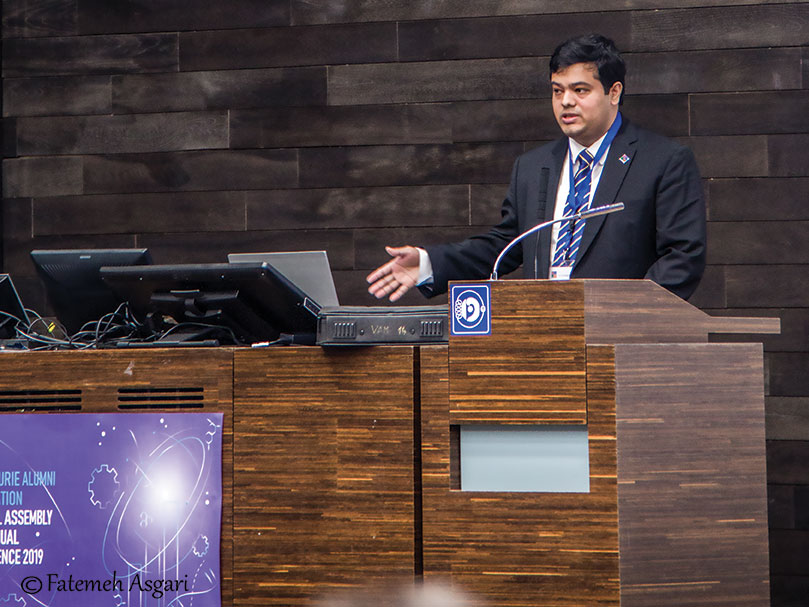 "I WANT THIS ANNUAL EVENT TO BECOME A DATE ON THE CALENDAR"
What was the key to this year's success? 
Mostafa: It all began with a thought. We were fortunate that a few of us thought about the same thing at the same time. But you know, as Seneca said: "Luck is what happens when preparation meets opportunity". A vision followed by contributions and ultimately total commitment are what made the 2019 GA & Conference what it is today. We created an unofficial dream team as early as 2016. Matthew, Clara and I exchanged ideas and gradually turned them into action beginning in 2017. From the very start, we planned, delegated and executed based on lessons learnt from previous events. We also incorporated members' expectations and challenges while designing
the GA panel and sessions. I believe this led to the highest number of attendees. I must admit a few individuals' extreme dedication became the driver of success. 
The successful achievement of this year's partnership is also due to our sponsorship group. I received a lot of support from Matthew, Bale, Zsofia and Guilherme. We started organising this event in August 2017. Initially, there were a couple of members like Matthew and Clara who helped a lot. New sponsors were actively sought, sponsorship benefits were strategically communicated and regular follow-up was maintained. 
Sessions and workshops with the most relevant issues for young researchers from career development, entrepreneurship, funding to marginally discussed topics like researchers' mental health, workplace harassment, diversity and inclusiveness in research were very appealing to participants. 
Lastly, I believe that Vienna as a tourist hotspot played a part in attracting people. 
Matthew: First of all, we started early. The team of the Board, Mostafa our Vice-Chair and lead organiser, and myself had a vision and plan. We already knew that Vienna would be an attractive place for researchers and an appealing venue for people coming from other parts of the world. Our goal was to double the size of the event by also attracting the public. We didn't just want it to be an event for MCAA members. 
For the first time, we wanted to show off a bit, boast about what MCAA does, what we can do and what we can offer to the public, bstakeholders and researchers. Ultimately, our mission isn't just about providing services to MSCA fellows, but engaging the general public, too.
"LUCK IS WHAT HAPPENS WHEN PREPARATION MEETS OPPORTUNITY" 
What was the added value of the Conference for members and non-members? 
Mostafa: The best part about the Conference was that we didn't discriminate between members and non-members. Both audiences had the opportunity to learn from 24 sessions on various topics that will be important to them in the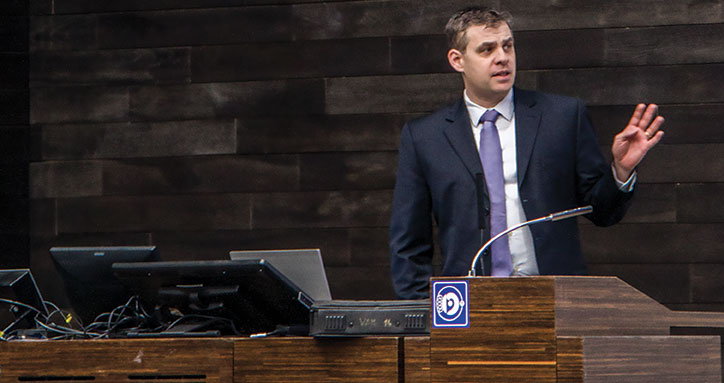 future. As sessions were organised based on communicated needs, attendees could pick and choose issues that were most relevant to them. We tried to make all sessions as interactive as possible. We also offered CV assessments, a workshop on responsible research and innovation and networking opportunities with experts from the same field via a web app. 
The keynote speakers and distinguished guests shared their valuable experience and wisdom. Role models and real-life heroes from academia, industry, policy and other paths gathered for this event on the podium, panels, workshops and sessions. 
This has been the most wonderful and unparalleled opportunity for us to introduce ourselves and to make valuable connections. 
Matthew: The interaction with members and the engagement opportunities that we provided over the course of the Conference were the key aspects. It's what people want. They want access to networking opportunities and they want to feel like they are part of a community. As mobile researchers, we often don't have access to a community that we feel as our own. Oftentimes, you're isolated in a lab or working on a project in a new country. Even though the MCAA isn't tied to a specific location or discipline, it's the shared experience that you can participate in within the network. 
We opened up engagement opportunities with partners, sponsors and stakeholders. We're showing European Commission policymakers that their investment in our network is paying off in the sense that we're engaged, we have a voice, we have a structure in place where we can communicate with our network and the public.
What did you get out of this event? What's your takeaway? 
Mostafa: I truly believe in the notion that you cannot debate success. The greatest takeaway for me was that I have been successful. I have always dreamed of organising  such an event for researchers like me. Personally, this event proved to be a herculean task, extremely demanding and challenging, not only physically or logistically, but also emotionally. 
I believe I have learned a lot as an organiser, created lasting relationships and proving to myself what a great leader I can be under demanding conditions. My dedication, personal commitment, problem-solving ability and innovation have been challenged to the highest degree. 
I know I have given my best to make it a good one. The inspiration, motivation and appreciation that I have received is truly amazing, and I know this event will be a springboard for my future success. 
Matthew: My takeaway was simply to prove that we can do it, to actually say we are an association that's capable of organising a large event and we can continue the success. At the end of the day, I want this annual event to become a date on the calendar. 
Given the success of the registration and our sponsorship drive – a campaign run almost entirely by Mostafa – this proves that people are willing to pay to attend and to sponsor us because they believe in the event itself and its true value. 
And the value is our network and the energy that we bring to research careers and the reach that we have. Because we have 32 global Chapters, we can reach a lot of very highly qualified people all around the world.

Concerning the main theme of the event "Research and Innovation beyond the Information Age", what do you believe is the future role of research in society?
Mostafa: I'm not sure how many of us actually realise that we're transitioning from an information-based industrial or so-called digital economy to a knowledge economy. As we face current and future societal challenges such as changing demo graphics, emerging and re-emerging disease profiles, climate change and ever-growing discrepancies in the distribution of world wealth, it's only through new knowledge and novel solutions and innovation that we can expect to endure. To mitigate natural disasters, to avoid world wars, to lessen the gap between the haves and have nots, we must create a paradigm shift. But that power of change has to be given to the masses through responsible research and innovation. 
I believe science is the only solution because science gives us hope to change, hope to prepare and hope to dream. Research beyond the information age has to become open for all and truly democratic, that is, of the people, by the people and for the people. Research also has to be funded not only for profit, but to create justice, equality and equity. 
While our economies become more and more dependent on innovation, it becomes the responsibility of researchers to be actively involved in the political, economic, social, technological, environmental and legal (PESTEL) dynamics of science and society. At the same time, society overall has to understand and appreciate the actual role and impact of research work beyond the laboratories and university campuses. 
Matthew: Research and innovation is one of the core features or values of how researchers can  go beyond just the traditional academic career and how they can find opportunities. And that's where the innovation comes in. We really need to emphasise the future and to say we know that we live in a digital information age, but we're also aware that this won't last forever. 
Society is changing, the ways we communicate are changing, the ways we think are changing, and the ways we live are changing. The information age is ending and something new is coming – but what is it? That's what we're trying to find out.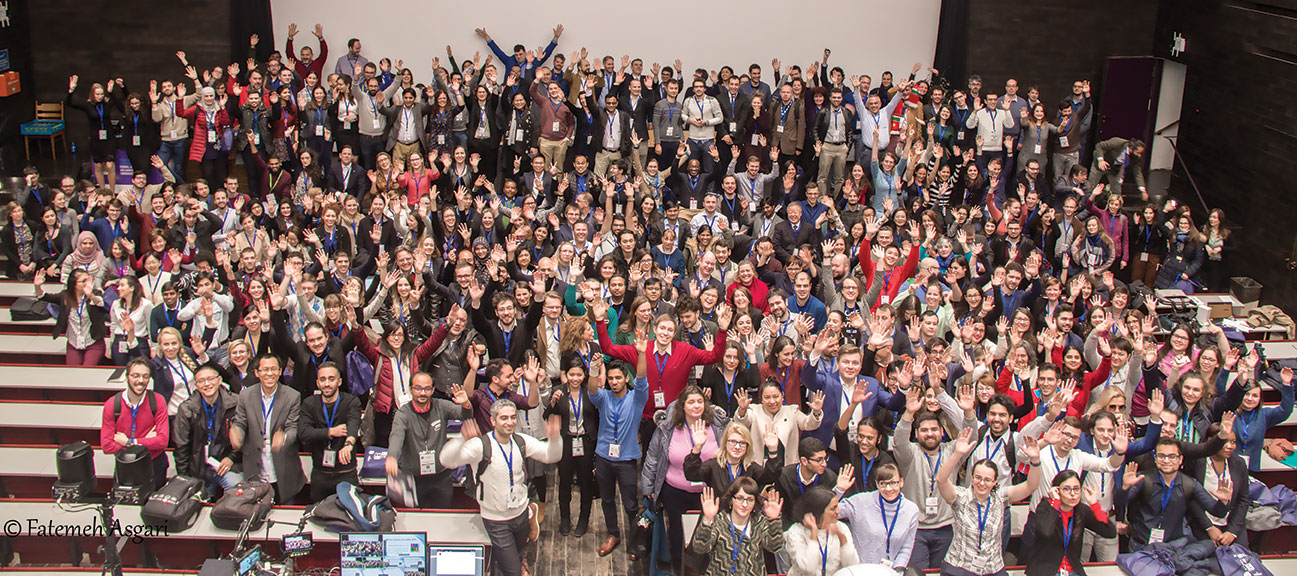 We caught up with keynote speaker Themis Christophidou, Director-General for Education, Youth, Sport and Culture at the European Commission, to discuss the future of research, European R&I take-up and the MCAA's function in society.
"WE MUST PROVIDE SUFFICIENT FINANCIAL SUPPORT FOR RESEARCH, AND WE NEED TO SUPPORT RESEARCHERS THEMSELVES"
What role do you believe research will play in European society in the future?
The social, economic and political development of European society is intrinsically linked to education and research. If we want to live in a prosperous society, then research is the means through which Europe can find solutions  to whatever obstacles stand in our way. The Marie Skłodowska Curie Actions are based on the principle that knowledge is not a zero-sumgame, and so, through them, we give researchers the opportunity to seek knowledge from all over the world and to see how it can be applied to the benefit of all of us, in Europe and beyond. But research also plays another fundamental role – it develops competences such as critical thinking. Critical thinking can be read as a permanent exercise in speaking truth to power, with the independence academia has got us used to.  But it can also be understood as an exercise in making policy-work more efficient, providing us with new understanding and approaches on how to help society in the best way.
 
Europe has world-class researchers. In fact, almost half of the MCAA members are young researchers. The Commission wants to be at the forefront of Research and Innovation (R&I), but competition is fierce. How can the Commission boost R&I uptake across Europe?
First of all, we need to retain the best researchers. Research has turned a page. In the 19th century, only the most privileged could pursue a life dedicated to the acquisition of knowledge. Nowadays, we have largely democratised academia. This means that we now have a much larger pool of talent from which to draw our best and brightest – but it also means that we have to support them to a much greater extent so they can do what they do best with the same freedom of their intellectual forefathers. To that end, we must provide sufficient financial support for research, and we need to support researchers themselves, as people, giving them a good salary, enough stability to realise all of their potential. I think Europe is uniquely positioned to provide this positive environment.
But boosting R&I uptake across Europe is also about making the best use of that research, namely by embedding it into the fabric of our economy and society, while ensuring the freedom of researchers to look into the topics they are most interested in. Our funding programmes invest in targeted research, where the topic serves a policy goal, but also support 'bottom-up' research where the topic of research is chosen by the researchers themselves, and is financed on the sole criterion of scientific excellence. The synergies between these lead to the acquisition of the knowledge we need most, produced with the greatest passion for discovering the world. By doing this, we provide our companies with the best means to innovate, creating new products that change people's lives for the better.
 
Since 2012, the MCAA has been supporting and contributing to the advancement of knowledge for a global, diverse, and informed society. How important is the Association's mission to European citizens? 
Researchers are no longer in the ivory tower. When the European Union funds their work, we are not just investing in results. We are also investing in people – people that can contribute to informing our society as a whole; people that are actively involved their communities, championing causes close to their hearts; people who can provide an independent voice and act as a check on the work of our governments.
The Marie Curie Alumni Association is a great example of researchers stepping up and answering the call to participate in our democracy. There is no question that the Commission supports a global, diverse and more informed society, and that this is achieved through more and better knowledge. The MCAA is an important partner in these endeavours and can count on our support.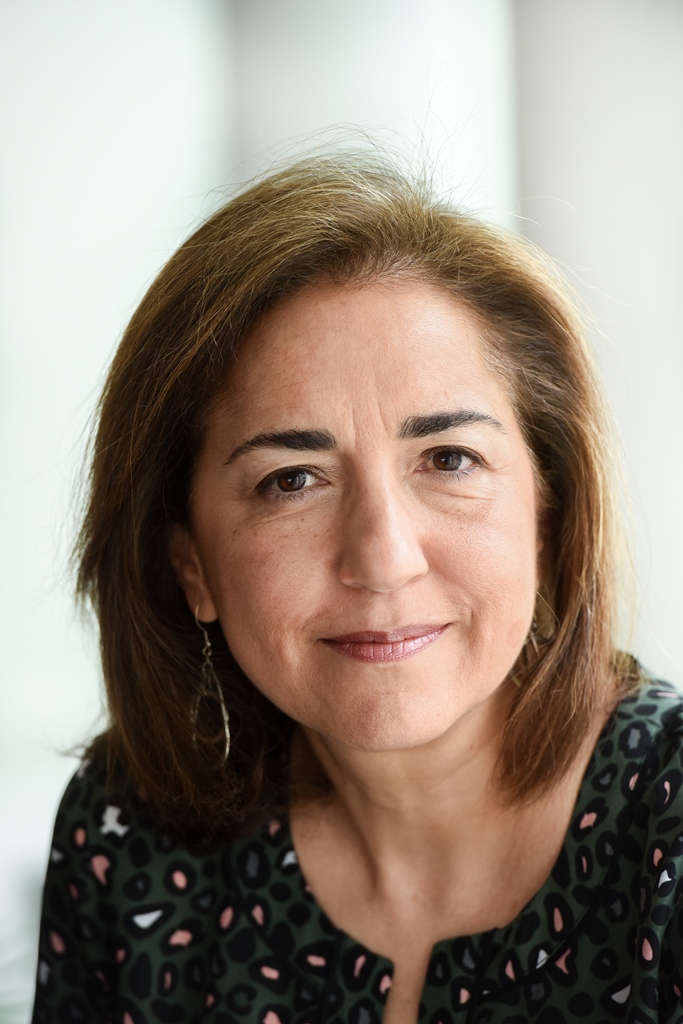 How can you successfully transition from academia to industry? Keynote speaker Dr Sabine Herlitschka shares her formula for success.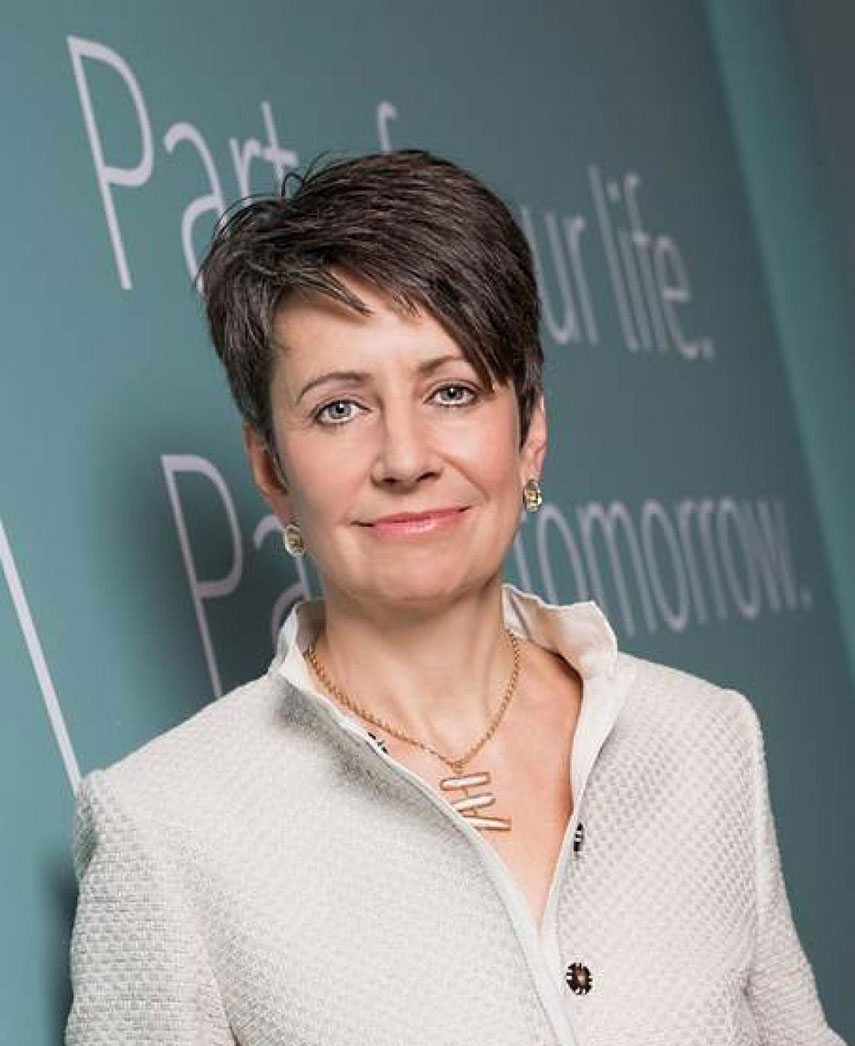 Let's take a closer look at Dr Herlitschka's career path. She began in academia, pursuing doctoral and postdoc studies, became Vice Rector for Research Management and International Cooperation at the Medical University of Graz, then Director of the International and European Programmes Division at Austria Research Promotion Agency, a  national funding agency for industrial R&D. She was also a Fulbright Scholar.
In 2011, Dr Herlitschka joined the semiconductor company Infineon Technologies Austria AG, before quickly becoming CTO (2012) and CEO in 2014.
How did you go from being a leading light of the academic world to successfully leading a company?
Basically, my development was shaped by experiences in both worlds the entire time. I did my PhD, moved on from university to do my postdoc at an international biotech company because I was interested in the application side of things. And in the steps I took to further my  professional development, I didn't encounter such a major issue between pure academia and pure application in the business world. 
I was always interested in understanding what drives things more generally and in specific areas of expertise, and how an application is developed. As a result, I followed this particular interest.
How did you translate the success of the academic domain to industry?
My personal approach is always to follow my passion and interests, this is the best prerequisite to developing real excellence. To try to be the best that I can be and try to understand how particular systems work.
What problems did you face along the way, and how did you resolve them?
I think it's easier not to constantly think about problems. For instance, when I did my postdoc at the biotech company, I was driven by specific content-
related questions. In my case, it was biotechnology. So you pursue that, and if you don't find the answers you want within your milieu, think about how to seek answers elsewhere and how to team up with other experts in the private sector or the academic domain. 
I'm not that driven by identifying problems here or there, but rather in screening and scouting for opportunities to find solutions to the questions I'm working on.
What advice do you have for academics who are thinking of transitioning to industry?
In essence, think it through and go for it. Create your own experiences.
You're a member of the EC's Horizon 2020 high-level strategy group on industrial technologies, and were also a member of the high-level expert group for the ex-post evaluation of the 7th EU Framework Programme (2007-2013). How can we remove barriers to innovation and make it easier for the public and private sectors to work together in delivering innovation?
What is innovation? Innovation is an idea successfully introduced  into the market. Innovation is not the idea itself. The idea is scientific research. But then translating it into a successful market product or technology – that's innovation. So it all goes back to how you can carry out a seamless interaction between academic research and application. I think the best route is always people who transition from one sector to the other. And, of course, in universities nowadays, for instance in Austria and in many other countries, it's part of their mission to reach out to companies to try to apply their results, or contact companies that are interested in the application of results to products or technologies. This is already quite a significant field – the "third mission", as it is being called. In addition to education and research, the university has a third mission: to engage with society and market demands. 
Generally speaking, in Europe we have an innovation dilemma. We seem to be good at academic research and generating results. However, we're not that effective in translating results into innovation that will lead to real products for markets and people. It's encouraging that, in the last few years, in Europe as a whole we have quite a lot of activity involving spin-off companies, start-ups, venture capital or other ways of financing innovation. And, of course, large companies like the one I'm in charge of work intensively with SMEs. On average, companies like mine work with 900 smaller companies in various areas. This kind of interaction takes  place because it's necessary to inspire entrepreneurs to translate their outputs into something real. 
In 2017, you were named the most important woman of the year and Austria's Industrie Magazin ranked you 10th among 1,000 managers. What tips or strategies do you recommend for professional success?
For me, it's all about following my own passion, which means following my interests, because this is where I have the capability to really excel. The second most important tip I can suggest is that, if you fail, try again. 
So many people are preoccupied with failing and this tragic notion of failure. If you fail, try again; it's that simple. Failure is another way of learning. I created an award at my company for the most successful failure. And the most successful failure involves sharing the learning experience with others, because failure is about learning. And it works really well. My third principle is focused on working in teams and learning from others. Lastly, go beyond your limits, try new things and create your own path. That's when it really starts to get exciting.