Over 650 researchers from academia and industry, entrepreneurs, policymakers, National Contact Points and the general public gathered in Vienna on 24-25 February. 
The core theme of this year's conference was 'Research and Innovation beyond the Information Age'. The event asked participants to embrace the future of research, discuss its role in society and to have an open mind about what they can expect to learn from it.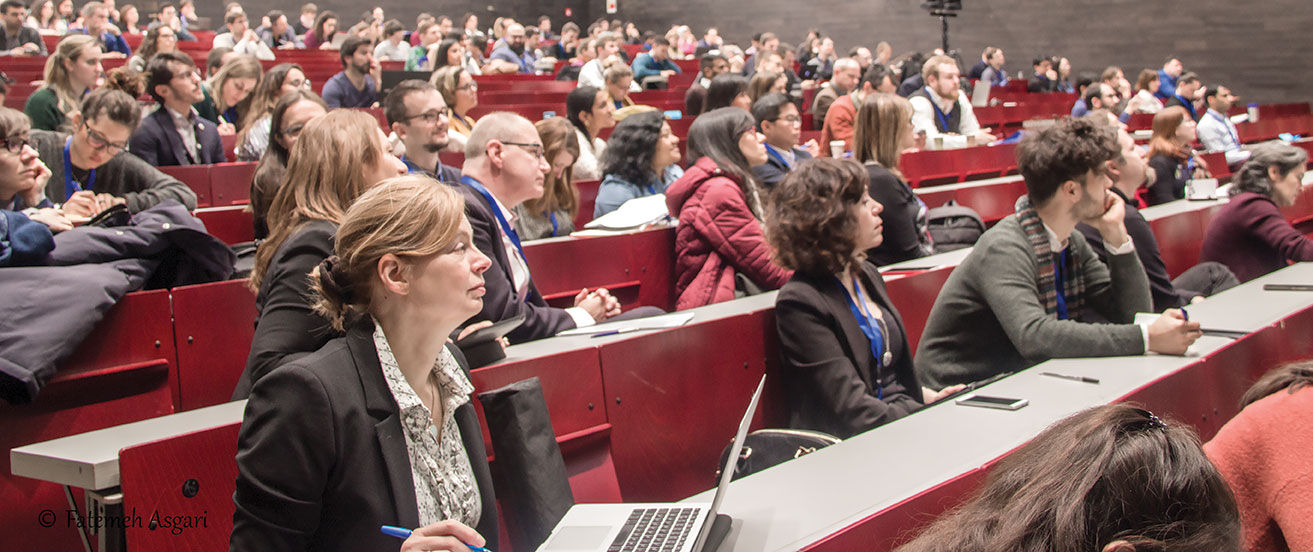 THE OVERALL FOCUS WAS ON RESEARCH CAREERS, INNOVATION AND SCIENCE POLICY
Attendees from all over the world explored new career paths with sponsors and partners, discovered the opportunities of industry 5.0 and networked extensively with international researchers and innovators. Higher education institutions, funding agencies, companies and industry leaders provided funding and job opportunities on site. The job fair also featured a CV clinic.
Participants benefitted from 24 interactive sessions that incorporated training workshops, presentations  and debates. The sessions addressed the evolving research environment, including topics on writing project proposals, starting an entrepreneurial venture and transitioning from academia to industry. 
Hot topics like open science, science diplomacy and Artificial Intelligence were also covered, as was sensitive subject matter such as researcher mental health and refugees in higher education. The five parallel sessions reflected the results of a recent MCAA survey on major challenges faced by researchers. Several of the sessions were live-streamed. 
DURING THE CONFERENCE, RAPPORTEURS PRESENTED THE MAIN POINTS FROM THE VARIOUS SESSIONS
The event featured three keynote speakers: Themis Christophidou, Director-General for Education, Youth, Sport and Culture at the European Commission; Dr Sabine Herlitschka, CEO of Infineon Technologies Austria AG; and Prof. Anton Zeilinger, President of the Austrian Academy of Sciences. Other guest speakers included Barbara Weitgruber, Director General for Scientific Research and International Relations at the Austrian Federal Ministry of Education, Science and Research and Martin Kalinowski, Chief of the Capacity Building and Training Section in the International Data Centre Division of the Preparatory Commission for the Comprehensive Nuclear-Test-Ban Treaty Organization (CTBTO). Panel discussions and Q&A periods were held following keynote speeches. 
The Conference welcomed more than 827 registrations, MCAA Vice-Chair and lead organiser Mostafa Moonir Shawrav credits the surge in registrants to extensive preparation and planning long before the event. About 100 members from the Erasmus Mundus Association also attended. A first  for the event was the digital poster presentation via a dedicated conference app. 
The annual MCAA awards ceremony was held during the gala dinner. The four winners were Stefka Fidanova (Career), Pavlo Bazilinskyy (Best Innovator), Francisco Valente Gonçalves (Social Impact) and Fernanda Bajanca (Outstanding Contributor). 
The best poster awards were presented in the following categories: life sciences; mathematics; chemistry; physics; environmental science; engineering; and social sciences, humanities and arts. Benelux took home best European Chapter, while Brazil was awarded best non-European Chapter. The top Working Group went to Policy. 
A BOARD MEETING FOR BOARD MEMBERS, CHAPTER AND WORKING GROUP CHAIRS PRECEDED THE CONFERENCE 
Attendees were treated to an evening of stand-up comedy by MCAA members after the conference ended.  
Live streaming videos can be viewed on the MCAA YouTube channel here.
THE MCAA NEWSLETTER STAFF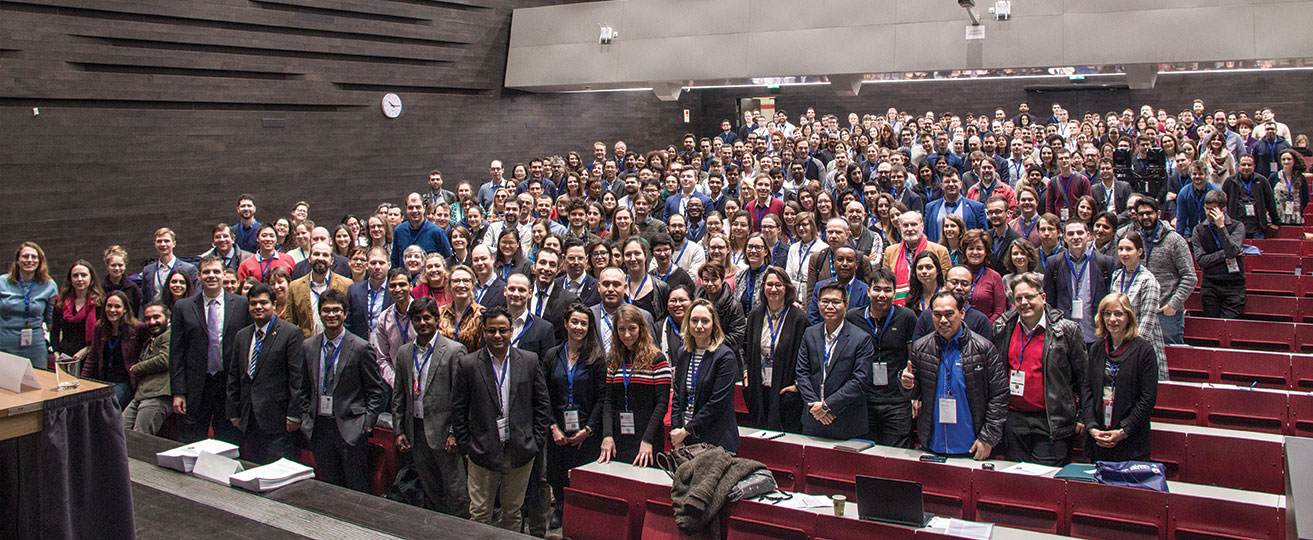 MURAT GUNES, SECRETARY OF EXECUTIVE  COMMITTEE, BOARD MEMBER
The Conference was successful because we had a clear-cut goal and high motivation. We knew exactly what members were interested in through past experiences, Working Group and Chapter suggestions. Members were looking for excellent content and interactivity. The Board also examined past events, helping us to better frame the GA and Conference both scientifically and socially. 
I talked to members and asked for their feedback about the event and overall opinion about MCAA activities. I encouraged them to take an active part in Working Groups by bringing their knowledge, expertise and good vibes.
It's an amazing opportunity for networking: bringing researchers, policy-makers and CEOs together, and giving them the opportunity to discuss and debate. A key added value is meeting new people, sharing ideas and encouraging participation. The event enables us all to hold meaningful exchanges.
VALERIE BENTIVEGNA, CHAIR OF  COMMUNICATION WORKING GROUP
The MCAA is growing every year, and that's just amazing. It means that at every General Assembly and Conference, there are even more people to network, exchange ideas and start collaborations with. That's the power of the MCAA: this vast network of researchers providing such a big pool of talent and ideas that everything is possible.
Networking is the biggest added value. But it's also an opportunity to be exposed to disciplines and ideas you might not hear about at a "regular" scientific conference.
ANGELA BELLIA, CHAIR OF EVENTS &  NETWORKING WORKING GROUP
Creating a sense of belonging. Both young and senior researchers can share and get informed about opportunities in and issues related to their research field. This is important because many researchers struggle with high levels of job insecurity and it's vital for them to be up-to-date and share good practices. It's also important to explore new research avenues and find out where research is taking place or headed. 
GIAN MARIA GRECO, BOARD MEMBER (COMMUNICATION WG)
The huge success of the Conference is a clear sign that the importance of the MCAA is growing stronger every year. We can now see how our voice is being heard throughout Europe. We represent a big and important share of young scientists in Europe. This means that it's a kind of recognition of the importance of the Marie Skłodowska-Curie Actions programme.
PhD students and post docs can learn a lot from meeting peers to discuss, to share ideas and visions. It's events like these where we connect on different levels and understand that research and a common desire for knowledge are things that help human beings come together
NEHAMA LEWIS, MCAA BOARD MEMBER
Meeting like-minded people, discussing research issues and finding areas of overlap. I also enjoy meeting people from both academia and industry. 
I think that the structure of the General Assembly first and then the Conference makes sense so that we can present the MCAA's value to members and describe what we've done in the past year and what we're planning to do. Because it's an interdisciplinary event, it appeals to people from all backgrounds. The broad range of topics is both relevant and interesting. 
IVANA KRAISELBURD, BOARD MEMBER  (COMMUNICATION WG)
This is my third Conference and what I like most is networking and coming into contact with other MCAA members. This exchange helps me in my science outreach and promotion planning. As researchers, we have a huge responsibility in keeping society informed about what we're doing and why we're doing it. There's not enough communication between us on such matters, so this event is key.
SARA RICARDO, MCAA BOARD MEMBER,  MEMBER (POLICY WG) 
The current and previous Board has put a lot of effort into increasing MCAA awareness. It's much more known now, and this is reflected in our membership. We have members all over the world, and meeting physically makes a huge difference when it comes to working together in the future. 
One of my professional interests is how to help, support and bring awareness to the work environment and to the career progression of more senior researchers because they're normally under-represented. MCAA can represent them. Many associations only represent students. One of the sessions focused on senior researchers and bringing them into the discussion. 
YULIYA SHAKALISAVA, MEMBER  (RESEARCH FUNDING WG)
This event is a massive networking opportunity. You don't get this kind of network at scientific conferences. It covers topics that are important to us as researchers, or topics that we might not be following on a daily basis. 
For instance, in life, you're probably busy in a lab somewhere, but during these two days you really get caught up in all the event hype. I think that people realise this is a critical force that can really drive change. 
People come here with their ideas because they are heard here. And the right people are invited to this Conference, influencers from the European Commission to other funding bodies to big universities. They can hear your opinion and voice.