A FRUITFUL WORKSHOP ON MOBILITY, GENDER EQUALITY, DIVERSITY AND  INCLUSION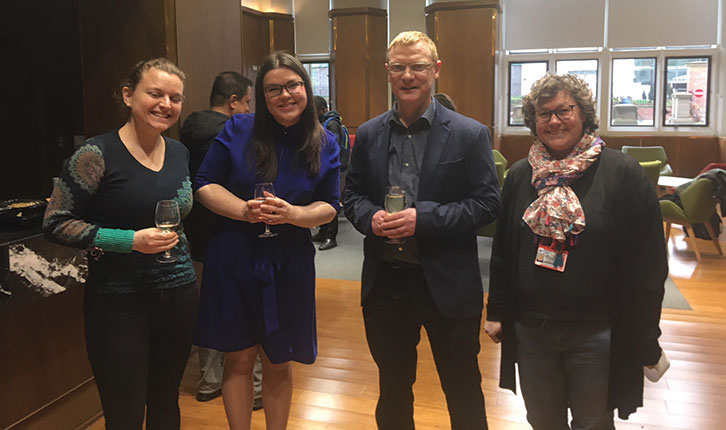 The MCAA Mobility, Gender Equality, Diversity and Inclusion workshop on 15 March 2019 was open to researchers at any career stage and from any scientific panel. It welcomed 23 participants from diverse gender, age, and ethnical backgrounds and from various universities across the United Kingdom, including Cardiff, Dundee, Newcastle, Nottingham, Northumbria and Sussex. Organiser Yana Wade, who was also one of the speakers, tells us about the event.
INSPIRING SESSIONS
The MCAA's UK Chapter and GEMS working group were introduced by me, Maria Magdalena Razalan and Magdalini Theodoridou.
Laura Heels opened the workshop. Her research at Newcastle University is focused on gender bias in computing education. Laura introduced the Equality, Diversity and Inclusion as a key strand of the new University Strategy.
Martin Embley is professor of Evolutionary Molecular Biology at 
Newcastle University and the Vice Chair of Marie Skłodowska-Curie (MC) Individual Fellowships of Environment Panel. He introduced the audience to the current MC Individual Fellowships schemes and shared valuable tips for successful application writing. 
Olga Efremova is a lecturer at the University of Hull. Olga discussed challenges she has faced during her career, such as the "two body problem", "significant career gaps in CV" and "work-life (im)balance". 
Hilary Noone is an Assistant EU and International Research Funding Development Manager and the Chair the Newcastle University Women's Professional Services Network. She is also an advocate for social justice. Hilary presented a detailed overview of the EU and International Research Funding schemes, which support mobility opportunities available at Newcastle University. 
The keynote speaker, Brian Cahill, is a Project Manager of the Train@ Ed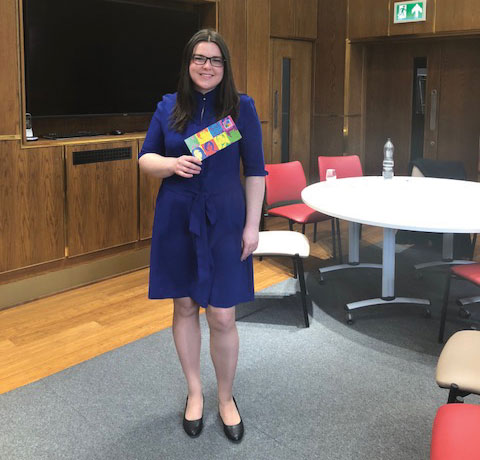 MSCA COFUND at the University of Edinburgh. He screened the Science in Exile documentary that was filmed by The World Academy of Sciences. It which focuses on the lives of four researchers who fled their homelands due to conflict and war. The documentary has been presented at a number of places around the world. 
IMPORTANCE OF MOBILITY 
Transnational, intersectoral and interdisciplinary mobility is an aspect of a successful career in science, which is encouraged by Marie Skłodowska-Curie Actions. 
Mobile researchers contribute to increasing the pool of diverse experts and development in environments for studying and working in science that are open to all. Although we could not focus on all mobility related Equality, Diversity, Inclusion (EDI) issues, we certainly made a good start by discussing some aspects and solutions to increase inclusivity in the research environment. 
There are a number of factors relating to the importance of mobility for researchers and these often depend on the career stage of the individual. For early career researchers, development of new skills and having access to data, infrastructure and expertise not available at their home institution is beneficial for their future careers. 
The opportunity to develop networks and collaborations across borders is also a very important goal of mobility for researchers at all career stages, but especially those seeking to establish themselves in a highly competitive job market. 
As with interdisciplinary research and industry engagement, collaboration at an international level broadens the individual's research perspectives, allowing them to challenge established ideas that are often formed within a smaller community of academics from their home institution or country. 
HELPING REFUGEE SCHOLARS  
One example of how the scientific community can help refugee scholars was introduced by the keynote speaker. It was the Mentoring Work Package within the BRiDGE II project, which was funded by the EU and the MCAA is an associate partner. The project provides opportunities for committed academic and non-academic mentors to facilitate the preparation of researchers for a highly skilled job market in the host countries and for a smoother integration into European societies, new environments and cultures. 
Through this, they are able to receive the necessary help to develop their skills through training, provide guidance and (most importantly) to build their confidence as overseas and non-native speakers. In general, each individual can make a little contribution in helping people struggling either through word of mouth or social media.
COLLABORATING WITH OTHER CHAPTERS 
I support any type of collaboration mainly due to the increased pool of bright ideas during collective brainstorming. Although some misunderstanding may occur, the constructive discussion based on a series of questions, facts and compromises formulated on logic will eventually help the entire group to discover the correct solution about the topic. 
From my experience, I would suggest starting any event organisation with clear views on both what you are able to offer and your expectation from all parties. You should set up tasks that are required for the successful delivery of work and allocate these to people who are willing and able to help with performing these through to the end. Additionally, the shared group's budget adds valuable means for future events, but the financial aspects have to be agreed and they need to be clear and fair between collaborators.
WHAT'S NEXT?
The EDI issues in the research environment are clearly addressed within MCAA. The GEMS working group will hold a workshop at Research Area CNR in Bologna in May. A "Gender Equality, Diversity and Mobility in Spanish research" Symposium will be held later in the academic year at Madrid's Universidad Autónoma.
 
Inspired by the workshop? Get in touch with the Gender Equality and Diversity for Mobile Researchers in Science Working goup: WGGEMS@mariecuriealumni.eu
ESOF 2020 IS COMING! YOU CAN NOW SUBMIT YOUR PROPOSAL
Save the date! The next Euroscience Open Forum (ESOF) will take place in Trieste,  Italy from 5 to 9 July 2020. If you wish to contribute, start submitting. The call for proposals is open!
WHAT'S IN THE PIPELINE
The conference programme is tailored around three interrelated tracks:
Science 
Blue planet
Nourishing the planet
I compute therefore I am
Live long and prosper
Science for policy / Policy for science
The smart city
Sustainable future
Breaking frontiers in science and knowledge
Science and society
 
Careers 
Research careers: from academia to industry and back
Active collaboration
Portfolio career: coping with insecurity and sequences of jobs in research
Entrepreneurship education
Horizontal mobility in the 4th industrial revolution.
Science to business 
The 4th industrial revolution;
Value-driven innovation;
Public-private partnerships;
Innovation ecosystems.
SUBMIT YOUR PROPOSAL 
It's easy! Proposals may be submitted through the platform, accessible from the esof.eu website. 
A submission form and detailed instructions are available here: www.esof.eu
Deadline is 15 June 2019
Got a question?  Contact Bruno Della Vedova, Programme Manager of ESOF 2020: bruno.dellavedova@esof.eu
 
SCIENCE IN THE CITY FESTIVAL
Think science shows, workshops, exhibitions, theatre and music. This is what the Science in the City Festival is all about. 
It's a prominent feature of each EuroScience Open Forum. Dedicated to people of all ages who are curious about science and technology, the festival aims to engage the public. 
Spanning three weeks (27 June to 11 July 2020) in the city of Trieste and the Friuli Venezia Giulia region, the festival is one of largest events of its kind in Europe. 
Submit your proposal here.