Dear Members,
As the current COVID-19 crisis has resulted in new routines for work and everyday life all over the globe, most of us have cut down on travelling and instead established online interaction as standard practice. As a consequence, air pollution has decreased drastically. However, a spike in mental health issues has also been observed. The MCAA is working hard on adapting to the new challenges posed by the pandemic and on providing all members with adequate support. We firmly believe in the power of our community to also create synergies online.
Elected in late March, our new board and executive committee has been very busy getting up to speed on the wide range of topics the MCAA is involved in. We are pleased to present some of the results from these first few months.
The lockdown in response to the outbreak of the pandemic negatively impacted the work of many MSCA fellows as access to laboratories and other necessary resources was heavily restricted. We have launched a survey on the MCAA portal to ask current MSCA fellows how the crisis has impacted their projects. We thank all those who participated and urge everyone else with an ongoing MSCA grant to take a few minutes now to participate. We hope this effort will contribute to creating better conditions to mitigate the enormous impact the pandemic is having on some projects. An initial batch of 345 responses was analysed and sent to the MSCA unit together with our recommendations to address the different issues we identified. 
As an immediate response, the MSCA unit reached out to the fellows who could not continue their work from home and had their projects severely compromised. They informed them to contact their Project Officer in REA in order to find a solution adapted to their situation. A deeper analysis on impacts and possible solutions is ongoing. 
A second, broader survey is in preparation. We want to learn how the pandemic is impacting the personal and professional lives of all past and present MSCA fellows. We will use the aggregated results as a basis for our continuous work in supporting you in the aftermath of the pandemic.
On another note, the MCAA has grown quite extensively over the past few years and we have now reached over 16 000 members.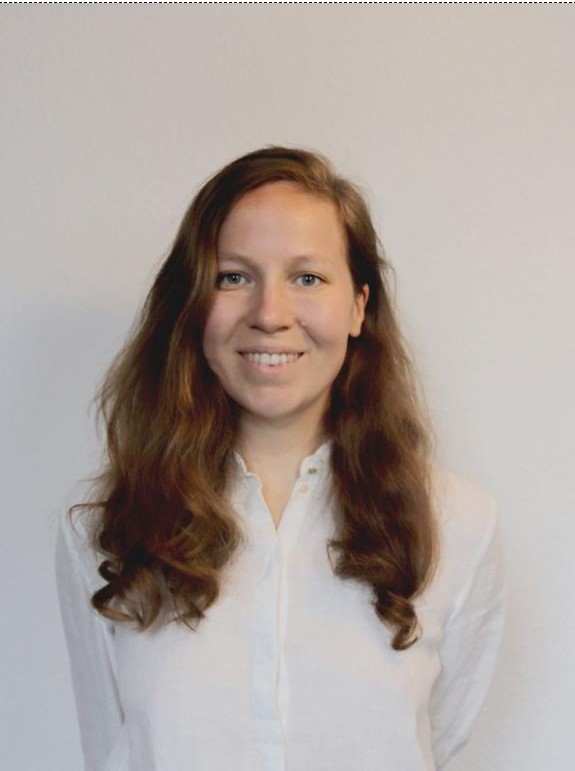 For the well-being of all, we need a clear ethical reference for our community. The MCAA board has, therefore, put together a preliminary team to form an Ethics Committee. It will work as an advisory group for the board to help tackle sensitive issues related to the association and our members. The committee's first formal task will be to lay down the foundation for the association's code of conduct. This code of conduct will act as a guide for all the entities including the board and working groups and chapters to support decision-making related to organisational ethics (not research ethics as of now). The preliminary founding team consists of a mix of MCAA members with expertise in ethics from different perspectives and on the MCAA itself. The four members, all active in the MCAA Policy working group and therefore with an interest in science policy issues, are:
We thank the four team members for having accepted the challenge and look forward to collaborating on our mission to nurture a dynamic and supportive environment within the MCAA.
Furthermore, it is wonderful to see so much creativity in the working groups and chapters to work around the travel and meeting restrictions posed worldwide. Many events have been moved online and we see that more members can join as costs and time-consuming traveling are cut out of the equation. To further support the organisation of various activities we are creating new guidelines for events, brand identity and social media usage. This includes, among other things, new logos and social media naming conventions to create a coherent perception of the working groups and chapters. 
Some further reorganisation is also underway. We are launching a Career Development working group and a Surveys working group. We are also replacing the obsolete Chair Management working group with the newly established Management working group as per the vote at the board meeting on 7 June.
As you already know, our Annual Conference, which had been scheduled for the end of March 2020 in Zagreb, was unfortunately cancelled due to the pandemic. We are instead planning for a Virtual Conference to take place after the summer to enable a meeting place for the exchange of ideas within the community. This will feature a plethora of speakers and topics and be open to all members to take part in. We are excited to explore this new conference format and hope to reach out to as many as possible to help support network building even during a pandemic. The next General Assembly coming up in 2021 will be held in Zagreb to leverage all the planning and hard work of the task force. We want to direct a special thanks to all the team members of the task force that is making the MCAA GA 2021 possible!
Some further news includes the launch of a structure for increased communication of activities that are being discussed on various levels of the organisation. The executive committee, the board, the working groups and chapters, as well as members, often need to communicate quickly with the whole MCAA community about topics such as new policies, ideas, events and various other matters. For this purpose, a News Feed will be set up online that will have an informal tone and inform readers about the latest ventures from inside the organisation on a continuous basis. Stay tuned for more information about this!
 
MARINA RANTANEN,
ON BEHALF OF THE BOARD
'IT'S THE TINDER OF PROFESSIONAL NETWORKING'
 

There's a step change taking place in networking amongst members, thanks to a business networking app called MCAA Connect.
MCAA Vice-Chair Valentina Ferro and a few other members worked to turn a great networking idea into reality. In an interview, she tells us how it all started and looks to its future.
How did the idea of MCAA Connect originate?
The idea of using an app for MCAA members was discussed multiple times by the previous Board. In one of our first Board meetings, Marco Masia, outgoing Board member and chair of the Information and Data Access Working Group, proposed the adoption of the networking app Lounjee. MCAA member Giacomo Bastianelli, co-founder and CEO of Lounjee, had also reached out to us to propose a six-month free trial. This was a great opportunity to see if an app could be a good service to offer MCAA members.
During this trial period, the Board explored other options, too. We looked into how much it would cost to develop a new app from scratch, or if the IT company that supports MCAA had the scope to develop it. However, we had already started gathering positive feedback from MCAA members who were testing the app. After carefully analysing the Lounjee features and how members were engaging with the app, it was easy to move forward with Lounjee and start MCAA Connect.
 
What is the overall purpose of MCAA Connect?
The MCAA is a vibrant community of members spread across the globe. Anyone who has participated in one of the annual conferences can understand how powerful it is to connect and network with other members. Such events offer professional opportunities, help spread ideas, engage in thought-provoking discussions, and create a support system for researchers who have lived similar experiences.
We wanted to recreate this level of engagement in the digital world. While networking with other members is already possible through the dedicated MCAA web portal, having mobile access can make the experience more enjoyable. Our members can chat with each other on their phones; they can discuss ideas, meet for virtual coffee, and even look for job opportunities!
While the process started about two years ago, the app was officially released to all members this year. With the COVID-19 pandemic and the need for self-isolation, the past and current Board made a further effort to speed up the process so that the MCAA could further support its members and provide an additional tool for much-needed social interactions.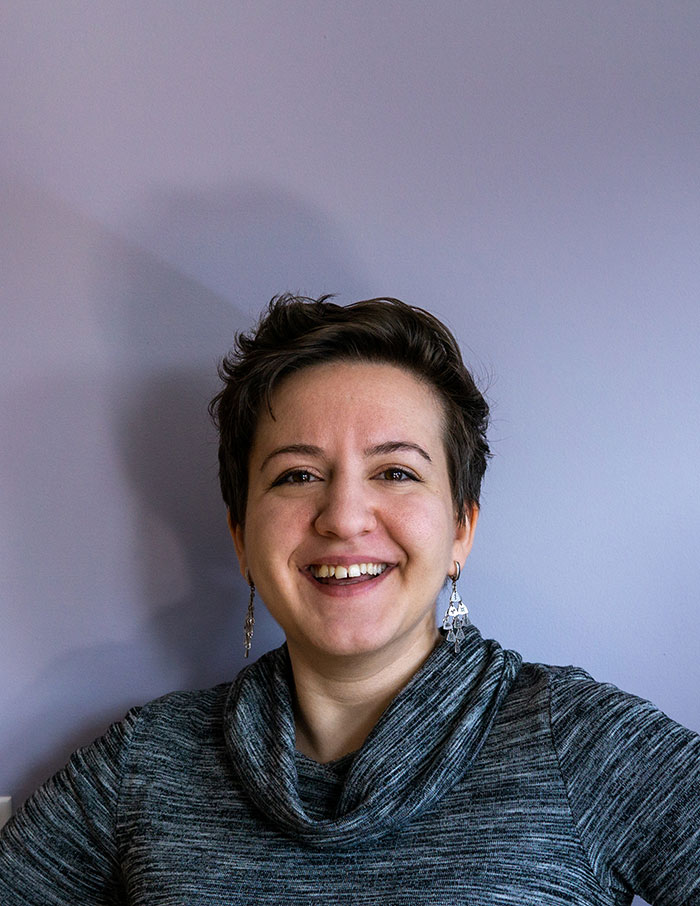 "We can say it's the Tinder of professional networking!"
How does MCAA Connect work? What are its functionalities?
When new users sign in, they are asked to select what they can offer and what they are looking for. The choices are diverse, from 'Exchange ideas' over 'Professional networking' to 'Find a job.' The app recommends other members to connect with, based on similar interests and/or location.
You can access the suggested member profiles to find out more about them and their professional details. With a swipe to the left, the suggested contact is 'discarded' and might get proposed another time. With a swipe to the right, you can request a connection and start chatting. We can say it's the Tinder of professional networking!
What I particularly like is that a user has to start a chat in order to connect with someone. Instead of a passive connection, members are invited to interact with each other. This makes the networking aspect very effective, and hopefully will boost engagement with the whole MCAA community.
This is the most basic use of the app, and it's only the tip of the iceberg. In the upcoming months, the Board will work closely with chapter and working group chairs to explore the app's additional features. For example, it will be possible to have chapter and working group communities integrated into MCAA Connect. Chairs can then reach members using the community chat and send notifications – directly to their phone for the ones that have this option enabled – for important communications.
 
What is the added value of MCAA Connect?
There's a clear added value in using the app. For members, it provides an easy and fun way to connect and interact with each other. For chairs, it represents a new tool in their arsenal to simplify the amazing work they already do. Despite the fact that we are all volunteers, chapter and working group chairs are constantly organising high-value activities and events. It's one of the Board's priorities to provide them with what they need so that they can continue to offer excellence. Finally, as a Board member myself, I'm very happy with the amount of insight we can glean by looking at how members use MCAA Connect.
The MCAA prides itself in career development, offering services that range from microgrants to professional training. By studying what MCAA Connect users are looking for via their profile, the Board can really tailor the MCAA's offer to meet member needs.
 
Any new developments?
There's something very exciting on the horizon. Lounjee will soon integrate an 'Events' feature into their app. We'll be able to use MCAA Connect to create events featuring a multiday agenda, sponsor tab, speakers' bios, live streaming with chat and interactive polls, and, of course, networking features already part of the app to engage with members attending the same events. This could be a game changer for chapters and working groups that want to be more autonomous in creating events and to engage local sponsors for support. I believe it would be a great opportunity for MCAA-wide events, too. 
COVID-19 has brought us the benefits of online conferences and events, and I can see the MCAA offering more of these in the future. MCAA 
Connect could provide the tools we need for successful virtual conferences, without sacrificing the networking and engagement components that such events typically lack. 
COVID-19 has brought us the benefits of online conferences and events, and I can see the MCAA offering more of these in the future. 
MCAA Connect  could provide the tools we need for successful virtual conferences, without sacrificing the networking and engagement components that such events  typically lack.
HOW TO GET THE MCAA CONNECT APP
It's easy and safe. Just log in to the MCAA portal from your mobile device and click on the MCAA Connect news item. You'll be given the link to download the app. You can register via email or use LinkedIn credentials to sign in. The app is also available through Google Play here.
THE EDITORIAL TEAM