THE RESEARCHABILITY PROJECT FOR RESEARCHERS WITH DISABILITIES 'NOTHING ABOUT US WITHOUT US'
The MCAA Policy Working Group aims to support researchers with disabilities through its Research Ability project. Alexandra Katharina Nothnagel tells us all about it.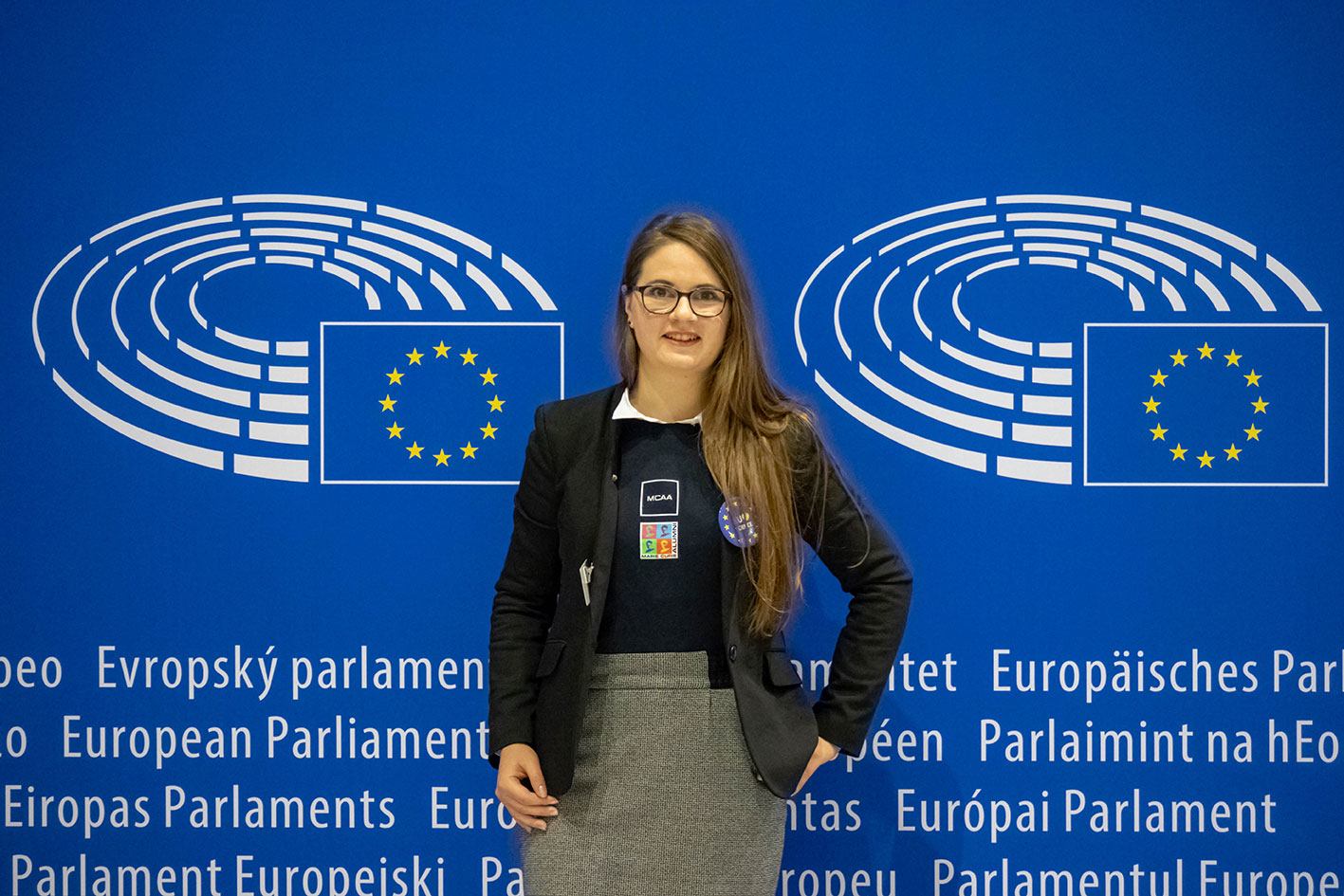 Everyone in the research community knows Stephen Hawking, the famous university professor and researcher who performed ground-breaking work in theoretical physics and cosmology. He also suffered from a neurological disease that paralysed his body.
What about Albert Einstein, Leonardo Da Vinci, Isaac Newton and our very own Marie Skłodowska Curie? Did you know they were also persons with disabilities? Surprised? Don't be. More than 80 % of impairments/chronical diseases are invisible.
In most countries, at least 1 in 10 people have some physical, mental or sensory impairment. This is based on the United Nations. Other statistics also suggest that 5 in 10 people will be temporarily or permanently impaired during their professional life.
As such, impairments and chronical diseases should not become a barrier to advances in research. It is important for researchers with disabilities to develop new and different strategies that can help them adapt to their situation and further accelerate inventions.
Laws, policy initiatives and public health strategies should help by ensuring persons with disabilities have access and are included in higher education and professional life. The UN Convention on the Rights of Persons with Disabilities is the first international legally binding instrument setting minimum standards for the rights of people with disabilities. Proposed by the European Commission in 2015, after more than 10 years of campaigning by the disability movement, a first agreement on the European Accessibility Act was reached by the EU Institutions in November 2018. This added new EU-wide minimum requirements for accessibility on a limited range of products and services, mostly digital.
A lot of work still needs to be done, especially regarding accessible buildings, transport, infrastructure and, of course, education. Innovation and enterprises providing (community-based) services are essential.
Associative work, mediatisation and dialogue can promote awareness, sensitisation and inclusion.
The ResearchAbility project aims to support students and scientists with disabilities throughout their career by providing advice and increased visibility. In the context of the policy working group, ResearchAbility aims to give a voice to those at risk of becoming disabled during their career. The project's goal is to ensure equal opportunity and better accessibility.
As the MCAA France chapter activity coordinator, I initiated the project. I attended the European Day of Persons with Disabilities at the European Commission in Brussels which called for an international disability status facilitating mobility for researchers/employees in the public and private sector.
The MCAA annual meeting in Vienna will feature the project's first session. The panel will include a diverse group of speakers and guests. The list includes: Elmar Fürst from WU Vienna, Associate professor at Institute for Transport and Logistics Management, Khalil I. Hamzaoui, Gian Maria Greco, MSCA Fellow in Accessibility at the Autonomous University of Barcelona and member of the WG Comm of MCAA and computer scientist from Lille, as well as lawyers and representatives from associations for persons with disabilities.
The MCAA French Chapter is already active in this realm. A first workshop dedicated to informing master students and PhD candidates about research careers was successfully held in Paris in November 2018 during the national meeting of the French federation of students with a disability (FÉDÉEH). The MCAA French Chapter and FÉDÉEH members will jointly hold workshops to advise about careers in research. The workshops will be held in Paris  between 16-17 February 2019. Interested in becoming a mentor and/or adviser? Register now via email (researchability.eu@gmail.com).
Are you a researcher with a disability or working on a topic regarding accessibility and inclusion? Are you interested in participating in the session at Vienna's annual meeting or the activities of the working group "ResearchAbility"? Please join MCAA supporting individuals with disabilities and their professional environment to start an open dialogue and proactive work on accessibility. Let's join forces and show the richness of being diverse and take a step together for a more inclusive society. Contact the project's activity coordinator, Alexandra Nothnagel (researchability.eu@gmail.com).
ALEXANDRA KATHARINA NOTHNAGEL