It will be the MCAA's biggest event of the year. There's still time to register! If you aren't convinced yet, here are the top five reasons to attend.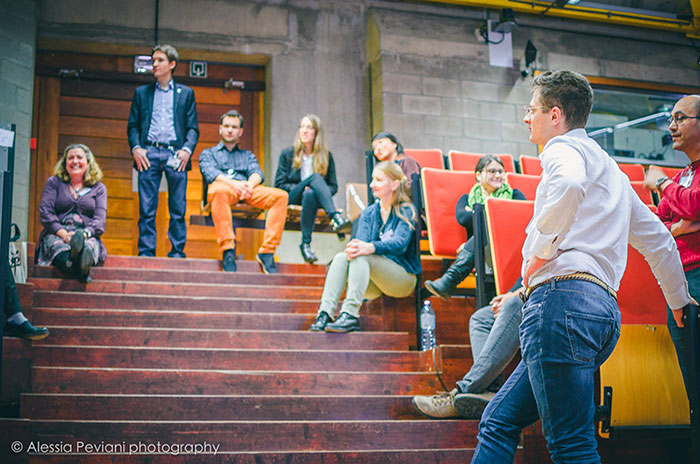 1. IT'S THE BIGGEST EVER
Get ready for two days of intensive networking! More than 700 participants are expected to attend the General Assembly and its many social events. We are also pleased
to inform you that the biggest career fair is also on the agenda!
2. A WONDERFUL VENUE
The University of Vienna was founded by Duke Rudolph IV in 1365. It is the oldest university in the German-speaking world, one of the largest in Central Europe, and one of the most renowned, especially in the Humanities. It is Austria's largest teaching and research institution. What's more, it is associated with 15 Nobel Prize winners and has been the academic home to an impressive number of scholars of historical, as well as, academic importance. A very inspiring venue indeed!
3. THE FUTURE OF RESEARCH
Don't miss a unique opportunity to learn about what we can expect from research! Our very own Renaud Jolivet is organising a session about this topic and will welcome Pablo Garcia Tello, Pablo Achard and Martin Etzrodt for an exciting debate.
4. QUALITY SPEAKERS
Speakers have been carefully selected, respecting geographical and gender balance. We are also pleased to welcome our first honorary member since 2015, Mike Rogers, who was for many years the senior policy officer for the Marie Curie Actions at the European Commission. He continues to contribute to the flow of news and information and advice and will lead a session dedicated to mentoring and outreach projects.
5. LET'S GET DIGITAL!
For the first time, the MCAA is introducing a digital poster presentation, via its conference app. After the General Assembly, the MCAA will produce a Book of Abstracts.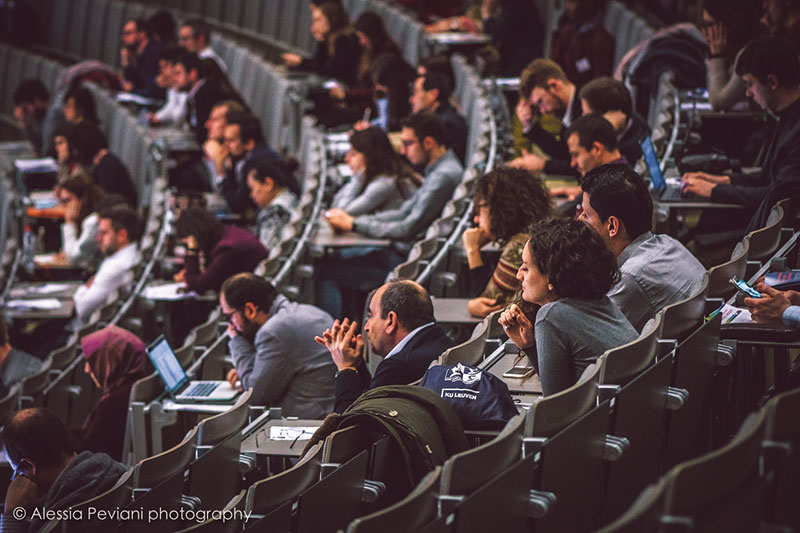 THE EVENT WILL BRING TOGETHER HUNDREDS OF POLICYMAKERS, ENTREPRENEURS, NATIONAL CONTACT POINTS AND RESEARCHERS
Mostafa Moonir, MCAA Vice-Chair, is behind the organisation of the General Assembly in Vienna. Discover what is in the pipeline!
ABOUT THE VENUE
The University of Vienna's historical main building will serve as this year's conference venue. The building, which was designed by the famous Austrian Architect Professor Heinrich von Ferstel and opened in 1884¹, has a beautiful inner courtyard. The plenary hall Auditorium Maximum (AudiMax) was built in 1935². During this period, it was the most modern hall in Vienna with film, sound and projection facilities. The AudiMax was a central location for hosting large events, along with Vienna's famous Musikvereinssaal concert hall. The AudiMax was also used for conferences and demonstrations.
Many of the rooms which will be used for the conference will have barrier-free access facilities. We have reserved the main and small ceremonial chambers for career fairs, catering and exhibitions. I hope the participants will have a memorable experience here.
ACHIEVEMENTS AND CHALLENGES
Building on its motto 'Researchers for Researchers' to support and develop its members, MCAA has achieved so much as a young and new organisation. Its size and activities are proof of what MCAA can do now and in future. However, some of our achievements have resulted in challenges. 
For one, the sheer size of this year's conference is proving challenging. It is the biggest conference we have organised to date. While we are happy to welcome more than 700 participants to this mega event, preparing, executing, coordinating and managing 23 parallel sessions, three keynote speeches, multiple social events, MCAA's biggest career fair and partnerships with external organisations,
requires extraordinary dedication and focus. Although we have received a significant number of positive responses from our sponsors, we believe this event deserves more. Also, one of the hurdles we need to overcome, as a relatively young organisation, is the lack of national, regional and international exposure to attract potential sponsors. Furthermore, we also have to consider the trade-off of available time since nearly all responsible personnel are volunteers. Despite all these challenges, we do believe the experience of this year's MCAA General Assembly and Annual Conference will be a memorable one.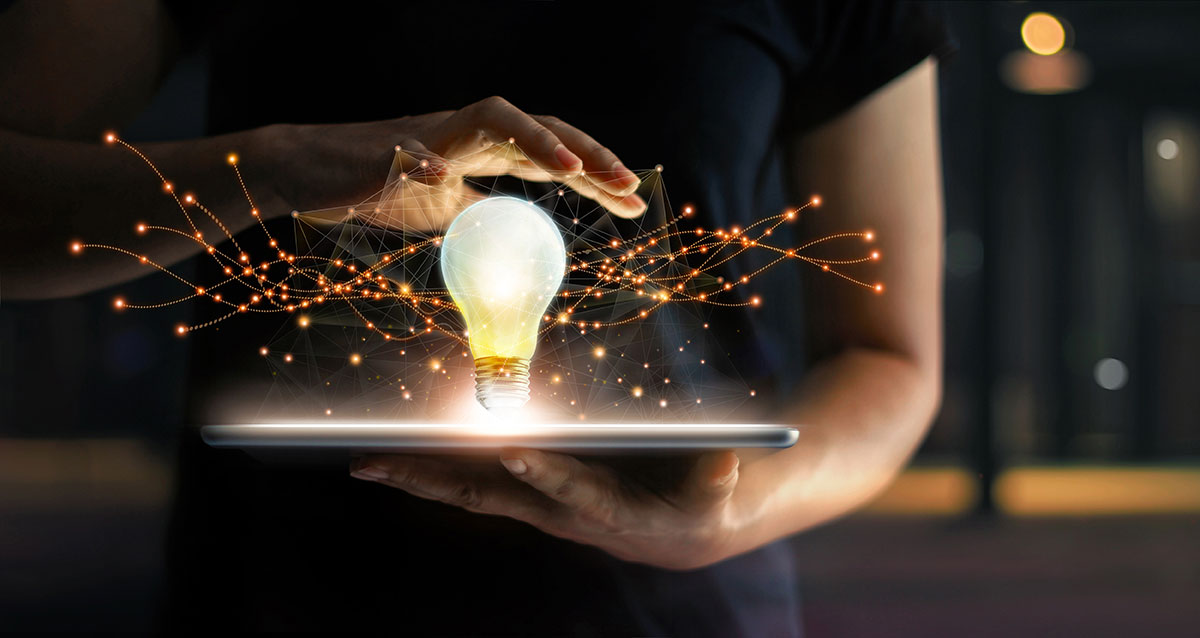 BEHIND THE THEMATIC 'RESEARCH AND INNOVATION BEYOND THE INFORMATION AGE'
Almost half of our members are young researchers dealing with novel innovations as well as the most significant new challenges of science and technology. At the same time, we are fortunate to have over 3 500 members who have gained valuable experience in scientific research and its impact. Therefore, we can utilise their input to understand what are the most significant and relevant issues in science in order to select a theme. We have 11 members on the board who will discuss and decide on a theme for the next GA.
Contemporary research and innovation can be game changers As such, we expect a paradigm shift in our event theme. In the past few decades, the introduction of information and communication technology to scientific and innovation research has accelerated this transformation. We believe we have reached a point where this advancement will be elevated beyond our computational and communicative competencies. As for the future, this development should be planned, budgeted, executed and evaluated in advance.
This simply means that MCAA members will try to find solutions through research and innovation for the same problems society faces as a whole. Moreover, MCAA is committed to supporting its members in career, network, policy and entrepreneurship as an integral part of this process.
So, this year's theme is relevant for our members as well as for the human civilisation in various capacities.
GREAT EXPECTATIONS
This event will bring together policymakers, entrepreneurs, National Contact Points, researchers across disciplines from both academia and industry. It will provide a forum for presentations, workshops, debates, a career fair and networking, with a focus on research careers, innovation and science policy. I am expecting over 700 people from various parts of the world to participate in the event. I am glad to report that about 100 members from Erasmus Mundus Association will also be joining the annual conference. Of course, I expect more attendees as this event welcomes all members of society.
Innovation and sustainability – as part of responsible research – is at the heart of MCAA. Therefore, we are exploring new avenues such as a digital poster, conference app, open science Clinique, and child-care service for registered attendees.
JOIN!
I believe we have something to offer every participant at this annual conference. From a recent MCAA Major Survey, we learnt about the most significant and relevant challenges within the lifespan of a researcher. We have tried to incorporate as many of these issues while organising different sessions for attendees. For example, the two major challenges are funding and job positions.
At this event, we will offer sessions for Early Stage Researchers to Principle Investigators. For instance, sessions on how to write a project proposal or how to launch a start-up will provide early career researchers an overview on academia as well the entrepreneur world. A session on Career Paths will help researchers understand their options outside academia and traditional industrial employment. Behind the scenes, businesses will provide our members the opportunity to discuss their business ventures and how it can help participants at the conference. We will also host sessions on hot topics like Responsible Research & Innovation, Open Science and Future of Researcher. In addition, we will also organise sessions on issues such as Researchers' Mental Health, Refugees in Higher Education and Researchers with Disabilities.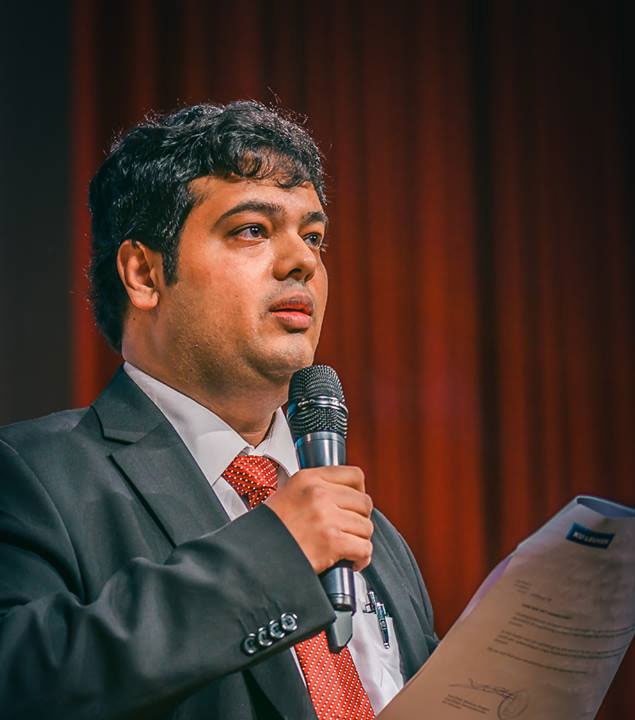 At this event, a significant number of higher education institutions and funding agencies, sponsor companies and industry leaders will be present where funding and job opportunities will be available. 
For a newcomer, this event can work as a complete package as they will have the opportunity to develop necessary skills for future endeavours and get up-to-date information on societal challenges.
ARE YOU THE NEXT ORGANISER? HERE'S SOME ADVICE AND A COUPLE OF TIPS!
As an organiser of this year's event, I wish to emphasise the following:
Plan ahead of time;
Establish a good local task force;
Delegate tasks;
Communicate regularly;
Meet deadlines
We will fully support the organisation of GA 2020. Please don't hesitate to ask for our help.
I LOOK FORWARD TO WELCOMING
THE PARTICIPANTS IN VIENNA!
'TEAM LEADERS MENTAL HEALTH' – A PROMISING WORKSHOP
The workshop "Stress Management within Top Academics: Feeling before thinking" aims to address the topic of mental health of the sometimes-forgotten population of senior researchers such as principal investigators.
It is extremely important to consider the metal health of senior researchers. 
Firstly, principal investigators play an important role in promoting the well-being of others. They feel as much stress as early stage researchers and are often more involved in their students' success. The peers of senior researchers, for example, may see the failure of a PhD student as the failure of the person in charge of them. Secondly, principal investigators struggle to achieve promotions and are often not included in publishing rankings.
Furthermore, competition within academia is getting harder and harder. So, in the case that a person in a senior role is stressed, they may be seen as weak and unsuitable for leading a laboratory.
The third and most important point is that senior researchers often tend to suffer in silence. PhD students have seen the progress made in the promotion of metal health awareness and at the same time senior roles have seen their responsibilities increase. Besides the fact that they need to overcome obstacles, they will have to (just as anybody else) also face personal issues. They also need to keep in mind that if a student is unwell, it is ultimately the student's responsibility.
There is a real need for this issue to be addressed. The academic society needs to understand that senior roles do not have superpowers. Instead, they have their own challenges, some of which are associated to mental health and well-being.
The aim of this workshop will be to spread awareness of this important topic within the Marie Curie Alumni Association. It is also to promote discussion and break the silence surrounding this topic. Organisers hope this event will serve as the starting point to promote changes within universities and research centres in order to create policy changes that will promote well-being, not only for early stage researchers, but for senior positions as well.
While the session is free and open to all to attend, pre-registration is required!