Newsletter
The fellows' PhD thesis have helped to address emerging topics and challenges such as the fight against COVID-19, the digitalization of education and agricultural sustainability.
In January 2017, the Martí i Franquès COFUND doctoral programme (MFP-COFUND) was launched, an eight-million-euro project co-financed by European Commission and the Universitat Rovira i Virgili (URV), with the support of other institutions such as Institute of Agrifood Research and Technology (IRTA), Banco Santander, the Catalunya-La Pedrera Foundation and the Tarragona Provincial Council.
This year marks the fifth anniversary of the programme, which will officially end in September. In these five years, through the MFP-COFUND programme the URV has hired 45 new doctoral candidates from all over the world. Selected after a highly competitive process from more than 1,400 applicants, the researchers have had a three-year employment contract during which they have worked on their doctoral dissertations, been given cross-disciplinary training, been part of established research groups and been on international secondments.
Internationalization and training
This international component is precisely one of the aspects that is most valued by both doctoral candidates and their supervisors. "Having the resources to stay abroad has opened doors for me not only in academia, but also in industrial research," said Jananee Muralidharan, one of the programme's researchers. Hailing from India, she holds a degree in Industrial Biotechnology and a Master's degree in Food and Nutrition Technology. She completed her thesis at the URV in 2021 and is currently pursuing a career in industry in France, as head of clinical research projects.
The PhD candidates stress the importance of establishing networks and contacts. Giuseppe d'Amico, from the Department of Economics says "my stay in Canada has allowed me to exchange ideas and ways of doing research with other researchers from all over the world. In addition, being part of such a well-known network such as the Marie Skłodowska-Curie Actions enables you to create new synergies for the future." Supervisors also value the rich previous research experience that the candidates have. Michelle Murphy, lecturer in the Department of Basic Medical Sciences, emphasizes this aspect when she talks about her doctoral candidate: "having Alejandra Rojas, a biologist of Colombian origin, in our group has been a great plus. She came well prepared, in addition to a master's degree, she had undertaken supplementary training courses, worked in other research groups, and published articles." During their stay at the URV, the doctoral researchers were given training aligned with the three principles of the MSCA: international, interdisciplinary and intersectoral. The MFP-COFUND programme has created more than 20 new courses in areas such as leadership, entrepreneurship, communication skills, creative and strategic thinking, and academic and non-academic career planning.
Scientific and social impact of research
In total, doctoral researchers and their supervisors have published 108 open-access articles, following the European Commission's open science policy. Two of the most cited publications are a study of solar district heating networks published in Applied Energy; and the mathematical model for predicting the risk of new cases of COVID-19, published in Physical Review X.
Of the 45 researchers, 17 have already defended their PhD thesis and the others will do so in the coming months. After completing their doctorates, many of them have already moved on to new stages in the field of research, both inside and outside academia. Examples include the case of Valeria Ferreira, a Uruguayan graduate in Accounting Studies and holder of an MBA, who has obtained a postdoctoral contract as an expert in circular economics at one of the Joint Research Centers that the European Commission has in Spain. And in the field of industrial research, Mohamed Hany Abokersh, an engineer from Egypt, is researching solutions for manufacturing and identifying emerging technologies in an Irish company.
Future of the MFP-COFUND project
Although the MFP-COFUND programme ends this year, since 2020 the URV has been running a second edition of the programme, which received the co-funding needed to hire 50 more doctoral researchers. This programme will run until 2025 and the 50 researchers have already been selected. With this new programme, the URV will improve some key aspects that will become the backbone of doctoral education: diversity to encourage innovation, better opportunities for candidates in difficult situations, integration with the research and innovation strategy for the smart specialization of Catalonia and improved training in transversal skills and support for doctoral students.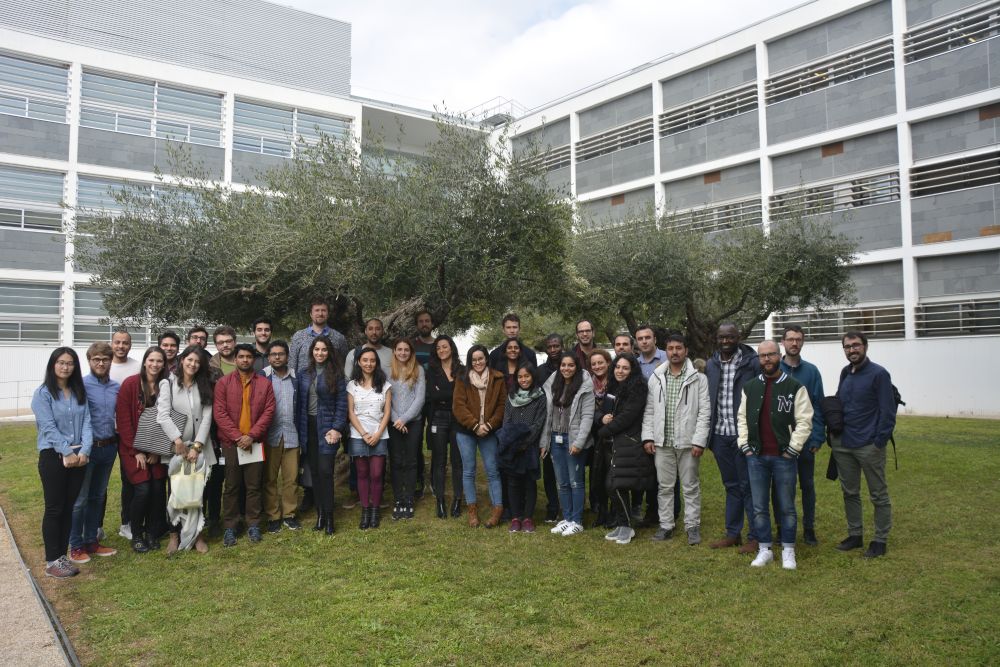 Oana Moldovan
Universitat Rovira i Virgili
mfp.cofund@urv.cat
Paloma Pontón Merino
Universitat Rovira i Virgili
mfp.cofund@urv.cat