Carla Andreani is full professor in Condensed Matter at the Department of Physics – Faculty of Science – University of Rome Tor Vergata. She is also Director of the NAST Centre for Nanoscience, Nanotechnologies, Innovative Instrumentation and Rector Delegate for Research Infrastructure.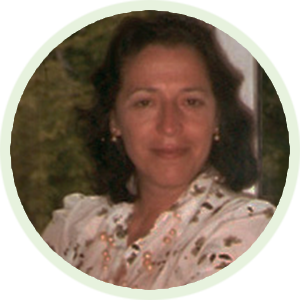 1. Professor Andreani, you spoke at the press conference that launched the Neurobiotech project. What were your expectations for this event?
The expectation was to monitor the interest of the participants, as well as individuals and public and private institutions. We wanted to see their willingness to join in the Neurobiotech initiative. The goal was to extend progress and knowledge in the field of neuroscience and biotechnology, and to improve human health and quality of life. This expectation in a way is also reflected in the forward-thinking statements of Neurobiotech and in the interdisciplinary approach the initiative has assumed.
2. What do you believe to be the added value of the Neurobiotech project?
The interdisciplinary approach and knowledge-based region of Molise (southern Italy) are the essential keys that will help meet future challenges in neuroscience. It is also important to be competitive and have a significant impact in the international arena, as well as focusing on human capital. Further impact is expected from the organisation of advanced courses, seminars, workshop and roadshows which are bound to be linked to the initiative in the year to come, with possible student placements being organised at European universities.
3.  This project involves several types of actors, from researchers to companies. Can you tell us more about the participants already involved in this project?
I can provide some information about the Tor Vergata Translational medicine programme's involvement in the project, which has an international reputation for its strengths in technology integration and methodology development. The genetics expertise in Tor Vergata contributes to many different disease areas, and the extensive collaborative networks that they draw upon are uniquely positioned in Italy to further biomedical applications of genomics. Some specific research and development aims relevant for the Neurobiotech project are:
To apply new genomic approaches involving new generation sequencing approaches (sequencing of exomes and other regions based on genomic selection, whole-genome resequencing, expression, methylation analysis) complemented by array-based assays (SNP genotyping, express and methylation analysis) across a portfolio of disease studies, where this work will lead rapid and important advances through identification of novel genomic biomarkers.
To obtain new patient collections and population cohorts to link disease markers to disease prognosis, responses to treatment, diagnostics and epidemiological studies to improve patient health.
To develop and apply novel approaches and tools for animo-acid analysis, functional genomics (and proteomics) related to biomarker identification and diagnostics. A critical point, which we are addressing in several projects, is the ability to move from identification to an understanding of the functional consequences of disease-associated genetic markers.
To adapt and create new methods in quantitative biology, statistical genetics and bioinformatics to support these activities.
These scientific objectives are also closely linked to Tor Vergata's programme for translation and exploitation of results.
4. What are the expected benefits of the Neurobiotech project?
The benefits of the Neurobiotech project are expected to be seen in the stimulation and production of research and innovation within the field of Neuroscience,and also in the production of new services and installations, which may support technology transfer and the international dissemination of knowledge. Further expected benefits of the Neurobiotech project will be in the training of a new generation of research scientists, taking into account pressing needs to create multidisciplinary expertise in a synergic, quantitative and systems approach to large-scale neuroscience and biology.
5. What would you say to Marie Curie Alumni wishing to collaborate on the project?
The approach and capacity of this initiative will be of benefit to international networking seminars, and is expected to lead to research and development opportunities for those following an interdisciplinary career. Additional opportunities will come from workshops, schools, and advanced courses, which are being held in European public and private institutions. These will possibly offer student placements, which could also be significant for Marie Curie Alumni looking to advance their careers.